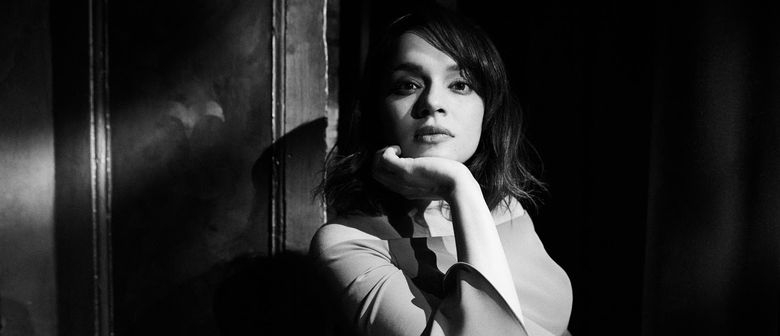 Norah Jones
Norah Jones
Mon Apr 29th 2019 at 07:30 until 10:30
---
Christchurch
,

86-95 Kilmore St, Christchurch

,

..

,

Christchurch

Christchurch
https://www.myguidechristchurch.com/events/norah-jones
BOOK NOW
Event Details
Frontier Touring are thrilled to announce the long-awaited return to Australia and New Zealand of one of the USA's most critically acclaimed singer/songwriters – nine-time Grammy winner Norah Jones.
The 'Come Away With Me' singer will perform three intimate headline dates in Sydney, Melbourne and Hobart in April 2019, as well as five shows in New Zealand. These will be the beguiling pianist and vocalist's first performances in Australia in six years – and 14 years in New Zealand! Tickets to all dates go on sale on Thursday 29 November via frontiertouring.com/norahjones.
'She put on a self-assured show that drew from all aspects of her career while finding focus seated at the piano in her sultry, smoky-voiced comfort zone.' – Philadelphia Inquirer
'Norah Jones has always mixed jazz, country, folk and rock, but her concert demonstrated that she has become master of them all... Jones ranged with relaxed abandon through a career-spanning set.' – Seattle Times
'Jones has become a more relaxed and mature performer... she is masterful at never overplaying, she also has an eclectic bent and knows how to rock out. Norah Jones keeps getting better with age.' – Los Angeles Daily News
Jones' groundbreaking 2002 debut album, Come Away With Me, was a massive global phenomenon, selling over one million copies in Australia alone and 27 million globally. To date, Jones has sold over 50 million albums worldwide, her incredible career showcasing an enviable versatility and true mastery of her craft.
From jazz to country, folk, rock and soul, Jones is a singular talent whose work crosses all the boundaries of American music – as evidenced on her chart-topping solo releases: Feels Like Home (2004), Not Too Late (2007), The Fall (2009), the genre-bending Little Broken Hearts (2012, produced by Danger Mouse), and her most recent longplayer, Day Breaks (2016). Not to mention, her work with collective bands The Little Willies and Puss N Boots.
One of the music world's most consistently intriguing singer-songwriters, Jones' sees her latest album, Day Breaks, as a kind of kindred spirit to her smash hit debut, the singer returning to her unmistakably unique sound.
Jones' list of collaborators and musical admirers across the years reads like a 'who's who' of the biggest names in music. Icons such as Outkast, Q-Tip, Herbie Hancock, Belle & Sebastian, Dolly Parton and Foo Fighters, for example, all appeared on her 2010 compilation,… Featuring Norah Jones.
Last week saw the release of 'Wintertime', the fourth in a series of eclectic singles that Jones has been releasing over recent months, and the second offering from her collaboration with Wilco's Jeff Tweedy. Co-written by Jones and Tweedy, 'Wintertime' features Jones on vocals and piano, Tweedy on guitar and bass, and Spencer Tweedy on drums.
It follows the release of Jones and Tweedy's 'A Song With No Name', the organ-and-horn drenched soul song 'It Was You' featuring drummer Brian Blade, bassist Christopher Thomas, organist Pete Remm, trumpeter Dave Guy, and tenor saxophonist Leon Michels, and the riveting 'My Heart Is Full', a collaboration with Thomas Bartlett.
While in Australia, as well as performing headline dates in Sydney, Melbourne and Hobart, Jones will also perform at Byron Bay's iconic Bluesfest, also announced this morning and celebrating its 30th anniversary in 2019. For info, head to bluesfest.com.au.
Norah Jones is this era's quintessential American artist. Don't miss Norah Jones, live in concert for Frontier Touring in April 2019!