Kaikoura
Our guide to the whale watching and marine wildlife hotspot of Kaikoura
Meaning 'crayfish meal' in Maori, Kaikoura is aptly-named, as everything to do with this beautiful place comes from the sea.

On the east coast of the South Island, 180km north of Christchurch, on State Highway 1, the Kaikoura Peninsula is a magnet for marine life. Albatrosses, shearwaters and petrels flock to this coastline and it's one of the best places in the world to see them up close. Kaikoura's thousand year-old Maori history is a draw for culture vultures, as is the relatively modern heritage of the first European family to settle here, the Fyffes - whose original house still stands and is a popular tourist attraction.

Ocean Delights
The Hikurangi Trench, off Kaikoura's coastline, is the source of much of the area's abundant marine life. Whale watching is a speciality here, and is considered to be one of the world's best spots to see sperm whales in particular.

Dolphin-swimming trips are also available during the summer months - a rare opportunity to get close to these magnificent creatures. Fishing, rafting, even seal swimming, are all popular activities, and good surfing can be found at Mangamaunu and Kahutara. Don't forget to pack your snorkel, as Kaikoura has some of the best diving waters on the east coast.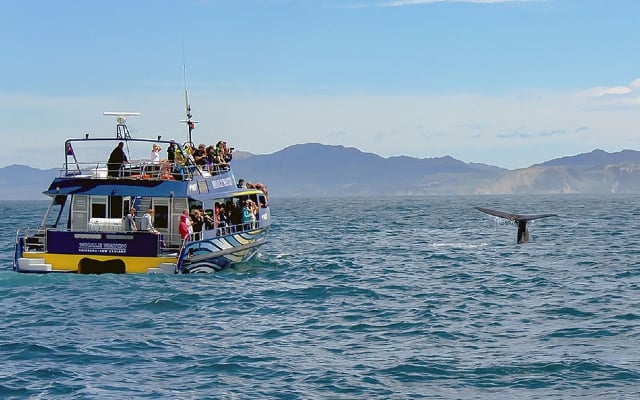 Maritime Menu
As you'd expect from such a sea-centric place, Kaikoura prides itself on its local cuisine, caught straight from the water. Crayfish is an obvious delicacy here (you do get what you pay for!), with grouper, cod and whitebait regularly finding their way onto the fish and chips menus. Cafes and restaurants are plentiful, many with a 'bring your own bottle' policy, so feel free to take along a bottle of local Marlborough wine to help wash down those oysters
Scenic Beauty
As part of the Alpine Pacific Triangle touring route, Kaikoura enjoys a stunning, yet unusual setting. The east coast's tallest mountains can be found here - they stretch nearly all the way to the sea - and are the home of many wilderness and hiking trails.

You can really get the most out of the landscape by taking a small plane journey right over the top of Mount Fyffe, or saddle up and pony-trek along one of the meandering paths that circle the town. You could also try tramping the Kaikoura Coast Track; a three-day loop for the independent walker, with plenty of accommodation options along the way.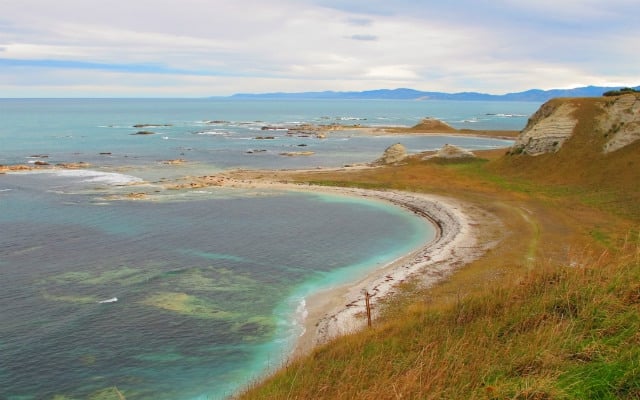 The Fyffe House
The first non-Maori family to settle here, were the Fyffes, in the 1840s. Their original cottage, built by whaler Robert Fyffe, was erected on foundations of whalebone, and is open to the public and well worth a visit. Find it on Avoca Street.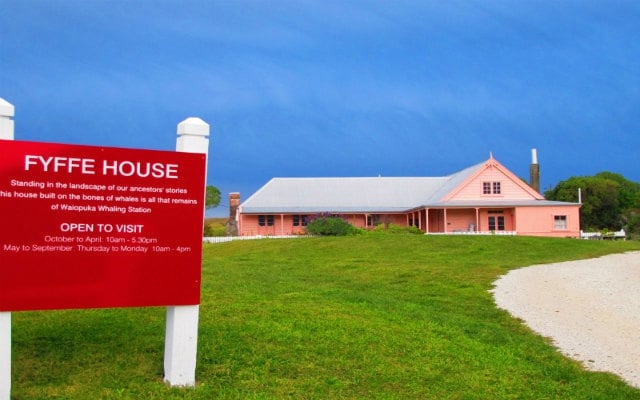 Maori History
Before the Europeans settled here and established the whaling industry that Kaikoura is known for today, the Maori had been in residence for nearly a millennium. Visitors can enjoy a tour of some of these settlements (called 'pa'), and get a real sense of the Maori way of life and culture, and see the settings for many of the Maori legends.