Best Kaikoura Walks
Adventure Hot List Inspiration
Our Guide to the best walks in the stunning coastal region of Kaikoura
Our Top Experiences and Tours in Christchurch:
If youʻre booking your trip to Christchurch last minute, we have you covered. Below are some of the top tours and experiences! Kaikoura

, located on the east coast of New Zealand's South Island, is renowned for its natural beauty and diverse wildlife.  With its stunning landscapes and abundance of hiking trails, it's a paradise for outdoor enthusiasts.  

Lace up your boots, pack your backpack, and get ready to experience the best of Kaikoura's natural beauty on foot.

Understanding Kaikoura's Natural Beauty Kaikoura

is blessed with a unique and awe-inspiring landscape.  Nestled between the majestic Seaward Kaikoura Range and the sparkling Pacific Ocean, the town is surrounded by sheer beauty at every turn.

One of the key features of Kaikoura's landscape is its dramatic coastline, dotted with rugged cliffs and hidden coves.  As you stroll along the shoreline, you'll be treated to breathtaking views of the turquoise waters, framed by snow-capped mountains in the distance.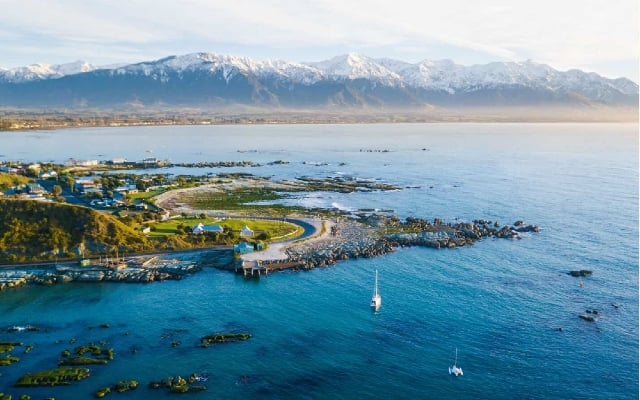 Another distinctive aspect of Kaikoura is its rich biodiversity.  The nutrient-rich waters attract a wide variety of marine life, making it a prime location for whale-watching and dolphin encounters.  Keep an eye out for the playful dusky dolphins and majestic sperm whales, which are often spotted in these waters.
The Unique Landscape of Kaikoura
The landscape of Kaikoura is shaped by the collision of two tectonic plates.  As a result, the Seaward Kaikoura Range boasts dramatic uplifts and striking geological formations.  The towering peaks provide a stunning backdrop for your hikes, with panoramic views of the surrounding valleys.
The Ohau Point Seal Colony is one of the must-visit spots in Kaikoura.  As you embark on the Fyffe House and Peninsula Seal Colony Walk, you'll witness a thriving seal colony in its natural habitat.  Marvel at the acrobatic displays of these playful creatures as they frolic in the rock pools and bask in the sun.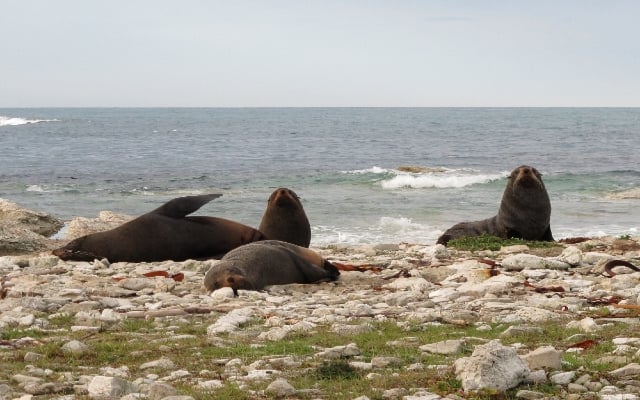 In addition to its coastal beauty, Kaikoura is also home to picturesque forests and streams.  The Puhi Puhi Valley Track is a challenging hike that takes you through dense native bush, revealing hidden waterfalls and cascading streams along the way.
Flora and Fauna of Kaikoura
Kaikoura's diverse flora and fauna are a testament to the town's rich biodiversity.  The coastal environment nourishes a range of plant species, including native shrubs and trees such as flax, manuka, and kahikatea.
While exploring the walking trails, keep an eye out for native bird species such as the tui, bellbird, and shining cuckoo. Their melodious songs create a serene soundtrack to your hikes.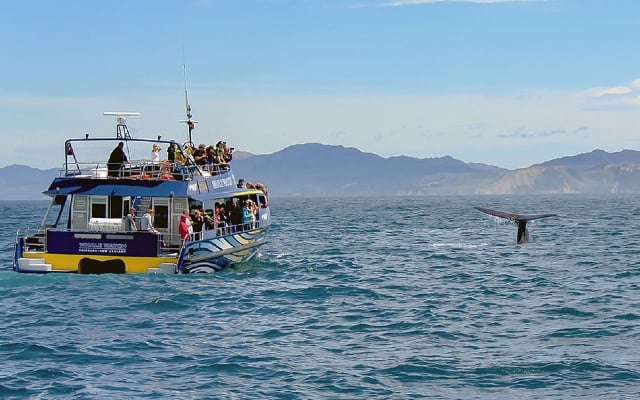 Underneath the waves, Kaikoura's marine life is equally captivating.  Join a guided tour and witness the mighty sperm whales breach the surface, or opt for a kayak adventure and get up close to playful dusky dolphins.  The oceanic wonders of Kaikoura are truly breathtaking. 
Top Kaikoura Walks For Beginners
If you're new to hiking or simply prefer leisurely walks, Kaikoura offers plenty of options to enjoy the scenery without venturing too far off the beaten path.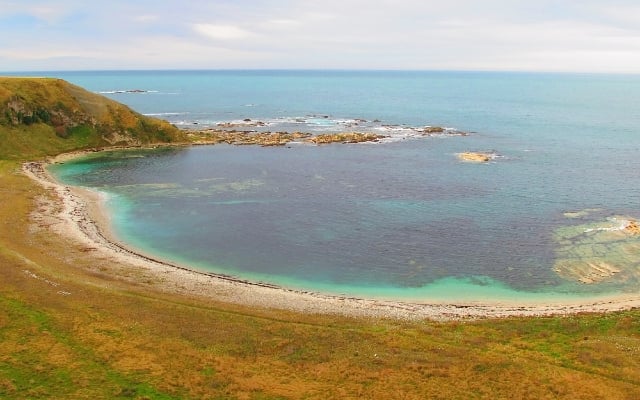 1.  Kaikoura Peninsula Walkway
The Kaikoura Peninsula Walkway is a leisurely stroll that takes you along the coastline, offering panoramic views of the ocean and mountains.  This easy, well-maintained track is suitable for all ages and fitness levels, making it a perfect choice for families and casual hikers.  As you follow the path, keep an eye out for native bird species and playful seals sunbathing on the rocks.  Take your time to soak in the tranquillity of the surroundings and breathe in the rejuvenating sea air.
2.  Fyffe House and Peninsula Seal Colony Walk
A visit to Fyffe House and the Peninsula Seal Colony is a unique experience that combines history and wildlife.  This moderate walk takes you to Fyffe House, a restored 19th-century cottage, and continues along the rugged coastline to the seal colony.  Learn about the history of the whaling industry at Fyffe House and then marvel at the antics of the seals as they swim, rest, and play in their natural habitat.  This walk offers a perfect blend of cultural heritage and natural beauty.
Intermediate Walks in Kaikoura
If you're a more experienced hiker looking for a challenge, Kaikoura has a range of intermediate walking tracks that will put your stamina and skills to the test.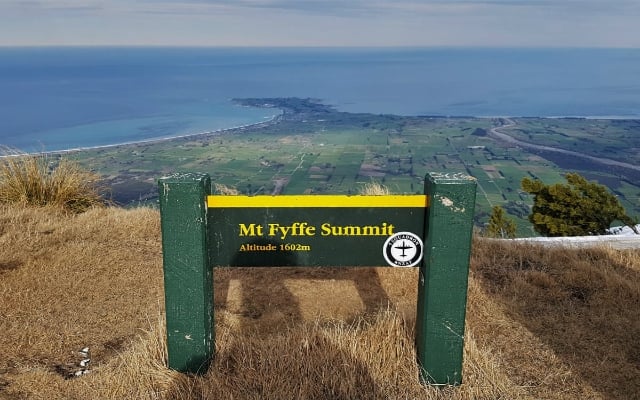 3.  Mt Fyffe and the Seaward Kaikoura Range
For breathtaking views and an immersive hiking experience, set your sights on Mt Fyffe.  This challenging track leads you on an ascent through the Seaward Kaikoura Range to the summit of Mt Fyffe, standing at an impressive 1,604 meters.  Prepare for a steep climb, and be rewarded with panoramic vistas of the coastline and the surrounding mountain peaks.  Keep an eye out for native birdlife, including kea and kaka, as you traverse through alpine meadows and rugged terrain.
4.  Ohau Stream Walk and Waterfall
The Ohau Stream Walk is a picturesque track that meanders through lush native bush and leads to an enchanting waterfall.  The moderate hike offers a tranquil escape into nature, with the soothing sound of running water and the vibrant greenery surrounding you.  As you reach the waterfall, you may be lucky enough to spot playful seal pups swimming and frolicking in the crystal-clear waters.  Witnessing these adorable creatures in their natural habitat is a truly unforgettable experience.
Advanced Hikes in Kaikoura
For experienced hikers seeking a true adventure, Kaikoura presents some challenging tracks that will push your limits and reward you with unparalleled views and a sense of accomplishment.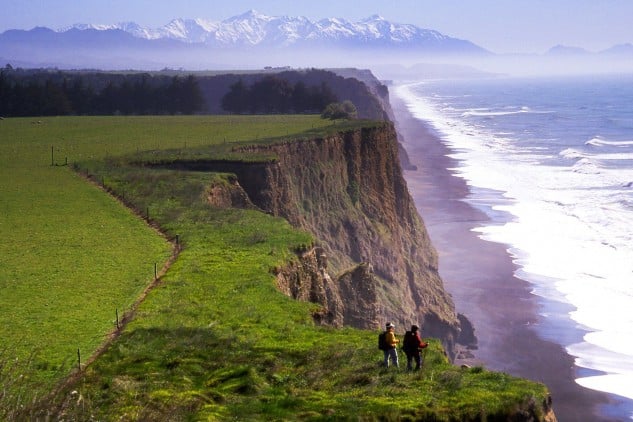 5.  Kaikoura Coast Track
The Kaikoura Coast Track is a multi-day hike that spans 39 kilometers along the coastline.  This demanding track takes you through diverse terrains, from rocky cliffs to sandy beaches, providing a true test of endurance.  As you navigate the trail, take in the breathtaking vistas of the Pacific Ocean and the rugged Kaikoura coastline.  Along the way, you may encounter seals, seabirds, and other unique wildlife that call this coastal paradise home.
6.  Puhi Puhi Valley Track
For a challenging backcountry adventure, the Puhi Puhi Valley Track is a must-try.  This steep and demanding hike ascends through native forest, rewarding you with sweeping views of the surrounding valleys and mountains.  Be prepared with sturdy boots, extra layers, and plenty of supplies, as this track is remote and requires self-sufficiency.  The rugged beauty and solitude of the Puhi Puhi Valley make it a truly rewarding experience for seasoned hikers.
Preparing for Your Kaikoura Walk
Before you embark on your Kaikoura walking adventure, it's important to be properly prepared. Here are some essential tips and gear to ensure a safe and enjoyable experience.  
When heading out on a hike, wearing comfortable and sturdy footwear is crucial.  Opt for hiking boots that provide ankle support and traction on various terrains.
Layer your clothing to account for changing weather conditions, and don't forget a hat, sunscreen, and insect repellent.
A backpack is essential for carrying your water bottle, snacks, and extra layers.  It's also recommended to bring a map, compass, or GPS device to help navigate the trails.
Prioritize your safety by familiarizing yourself with the trail you plan to hike.  Check weather conditions and trail updates before setting out, and always stay on marked paths.  Inform someone of your hiking plans, including your expected return time.
Take plenty of water and snacks to stay hydrated and energized during your walk.  Be mindful of your physical limits and don't hesitate to turn back if the conditions become too challenging.
Finally, be respectful of the environment by leaving no trace and taking care not to disturb any wildlife you encounter.