Banks Peninsula
Our guide to the Banks Peninsula region and stunning Akaroa Harbour
Located around 90 minutes drive southeast of Christchurch, the circular Banks Peninsula juts out from the South Island's central east coast. It was first sighted by Captain Cook in the 1760s, during a circumnavigation of New Zealand, but he mistook the headland for an island, and never ventured further.

Seventy years later, the peninsula had become an important European whaling spot, with the British and French disputing (for a change) who actually owned it. The signing of the Treaty of Waitangi in 1840, soon settled the territorial issue when the whole of New Zealand became British soil.

The area still retains a major French flavour however, particularly in the peninsula's largest settlement of Akaroa. Meaning "long harbour" in Maori, Akaroa sits in the middle of a volcanic crater right on the harbour which leads out to Canterbury Bight. Akaroa enjoys a stunning setting and has a number of accommodation and dining options. This popular tourist spot offers visitors the chance to visit a few small wineries, enjoy a dolphin spotting cruise, take a tour of an Alpaca farm Tour or just enjoy browsing the picturesque town.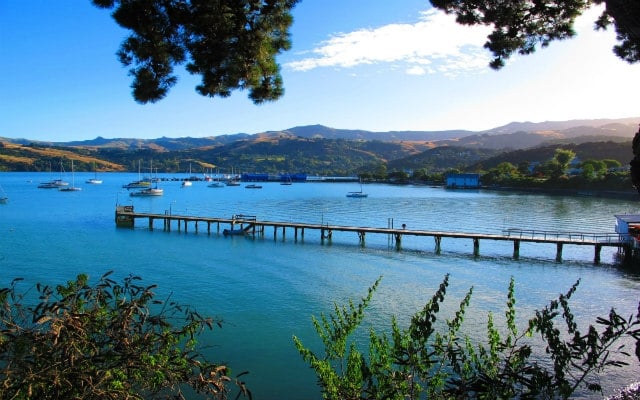 The harbour is home to an abundance of marine life - from seals, dolphins, penguins, birds, and much further out to sea, whales. Consequently, there are plenty of wildlife cruises, scuba diving and fishing expeditions to choose from out to the surrounding bays, or stand up paddle boarding, windsurfing and kayaking within the closer confines of the harbour .

When driving from Christchurch, take time to stop off at some of the villages en route, such as the beloved Little River, with its famous cafe and small art gallery and Barry's Bay, with its delectable Cheese Shop.

Getting out to the headland is difficult, as there's only one major road in and out of the area - SH-75. But if you're a confident driver with a four wheel drive and a sense of adventure, you could start from Diamond Harbour in the north of the peninsula, and head down to Akaroa via Port Levy and Pigeon Bay. Remote, but utterly spectacular.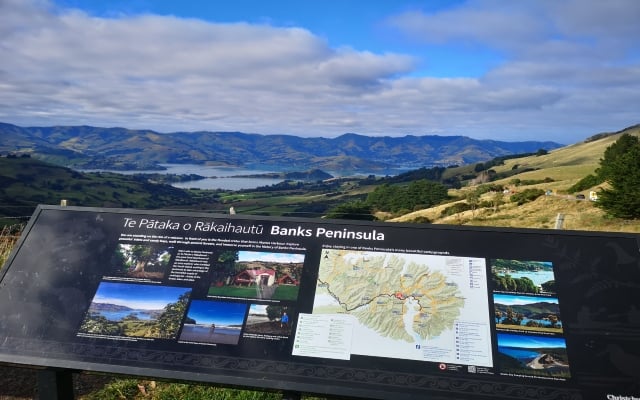 Not to be forgotten, the diehard fishermen among you will want to spend a day on the vast Lake Ellesmere, west of Akaroa. Why, you ask?... Twenty thousand hectares of calm, bountiful waters where good catches of eel and flounder are guaranteed, that's why! Kayaking, duck hunting, bird watching and water-skiing are also popular here, and the lake perimeter has lots of great cycling and walking tracks for landlubbers.