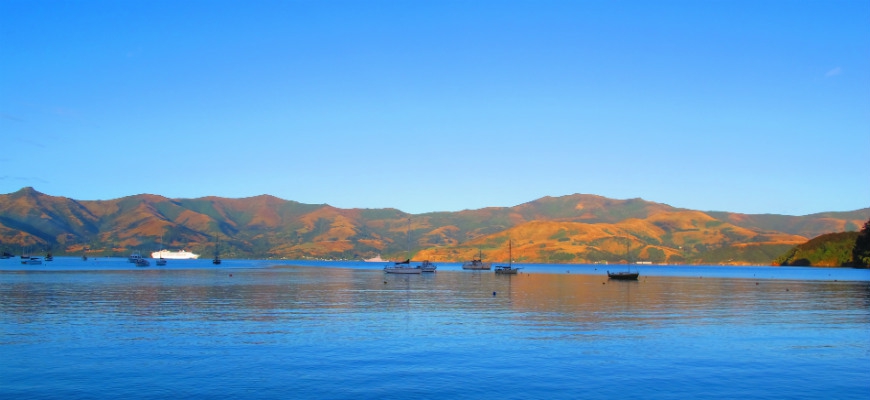 Akaroa
Meaning "long harbour" in Maori, Akaroa is a pretty, french influenced harbour town in the heart of the Banks Peninsula. Located in the middle of a volcanic crater, the harbour is home to seals, dolphins, penguins, birds and, much further out to sea, whales.
The popularity of the town means there are plenty of wildlife cruises that journey out to the Canterbury Bight and the surrounding islands, along with scuba diving, windsurfing, sailing and fishing expeditions.
In Akaroa town itself, this little pocket of French-ness, you'll find very pretty colonial buildings, french street names, the French Cemetery, chalets, and lots of places to sit and enjoy some fine cuisine. Try Ma Maison overlooking the harbour, or Vangionis Trattoria.
For retail therapy, there are some great little artisan shops, like the Fire & Ice gemstone jewellery store, Ca Bouge boutique and Studio 67 for unique crafts and giftware. The town has a very informative museum, housed in a trio of the former Customs House, Court House and Langlois-Eteveneaux Cottage, and details the colourful history of this, the South Island's oldest town.
Akaroa is approximately 90 minutes drive east of Christchurch and another reson why it's a popular retreat for locals.