Onawe Track
Inspiration
A Guide to the beautiful 1 hour walk near Akaroa
Our Top Experiences and Tours in Christchurch:
If youʻre booking your trip to Christchurch last minute, we have you covered. Below are some of the top tours and experiences!

The Onawe Track is a fantastic 1 hour return walk along the Onawe Peninsula. All along the 3.1 km walk you'll enjoy incredible views of the

Akaroa

Harbour and surrounding hills.

The walk can only be done when it's low tide. You'll soon see why as the start of the walk is along the narrow beach area with gorgeous orange/rust coloured rocks aligning the beach. On both sides on the narrow beach you'll enjoy panoramic views on this stunning harbour region and surrounding hills of the

Banks Peninsula

.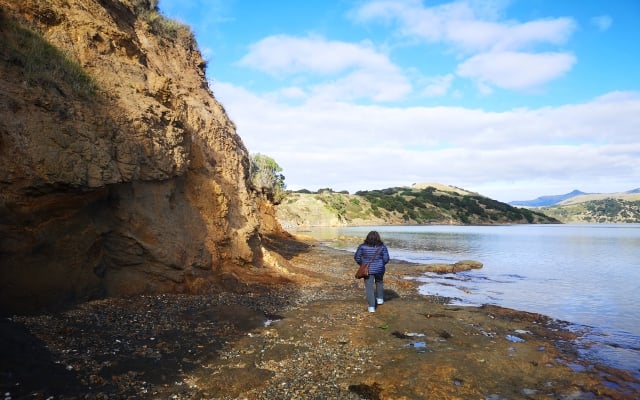 The walk then leads onto the main part of the peninsula, with a steep grassy area to climb. There is only one way to go so no signposts are needed. As you climb higher the views become even more dramatic. It will likely take around 25 minutues to reach the top. Although no seating area, there is a rocky area that can double up as a temporary seat.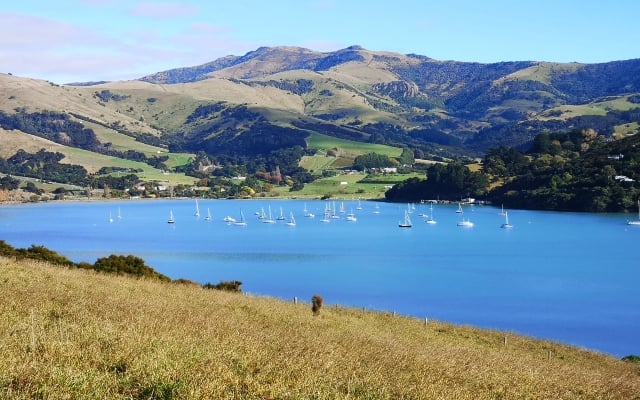 Please note, you cannot take food or eat on this walk as this is a Pa Site and still scared so it's forbidden to eat where warriors have died.
How To Get There
As you approach Akaroa along State Highway 75, you need to turn left into Onawe Flat Road. The turn off is just before the small settlement of Duvauchelle. The road is soon unsealed and is very narrow so be careful. Follow the road way all the way round until you reach a fork in the road. Here, turn right and after approx 50 metres you'll reach a small parking area. The alternative is to just park alongside the road as you initially turn off the highway.