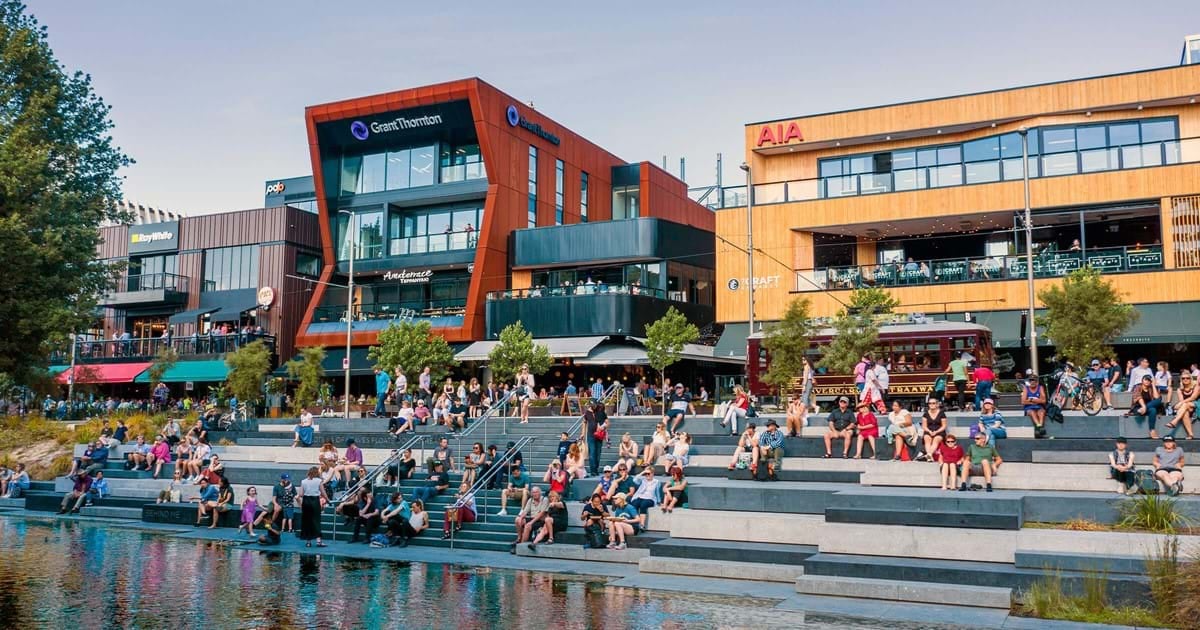 Christchurch
Our guide to the 'Garden City' of Canterbury
Christchurch - Garden City & Punting

The largest city of the South Island, Christchurch is also New Zealand's oldest, having been granted its Royal Charter in 1856. Known as the 'Garden City', for its high proportion of green spaces, Christchurch has the feel of an old English city, thanks to the ambitions of early settlers who wanted to recreate the similarly-named area of Christ Church in Oxford.

In the centre of Christchurch is the vast open space of Hagley Park, which borders the beautiful Botanic Gardens and Canterbury Museum. A dominant feature of the city, Hagley Park covers an area of 407 acres (165 hectares). Visitors and locals alike enjoy the park for walks, cycling, jogging, and sporting events. The spectacular spring and autumn colours of the gardens rate a special mention.

Punting on the tranquil Avon River as it meanders through the city is a great way to see the many historic buildings here; those with Gothic architecture are particularly noteworthy.

The suburbs of New Brighton and Sumner are also beautiful places to visit, with their striking coastlines and sandy beaches.


Botanic Gardens

The Botanic Gardens are comprised of 21 hectares of gardens, walking paths, water features, a rose garden, and a stunning variety of plants and flowers. The gardens were created in 1863, built around a single oak tree that remains in the gardens today. Running through their midst, the River Avon adds to the serenity of the gardens with visitors enjoying the quaint tradition of punting as they tour the city.


Rebuild

On 22nd February 2011, an earthquake measuring 6.3 on the Richter Scale struck central Christchurch killing 185 people, injuring many more, and damaging thousands of buildings throughout the city. The celebrated Cathedral was badly damaged, with many of the surrounding structures in Cathedral Square broken beyond repair. Due to earthquake damage, over half of the central city's building stock was demolished. Several years on, the city is in an exciting transition with many rebuilds now completed and plenty of new attractions and sights to enjoy. There is always something new to discover, and it seems like no two trips to the central city are ever the same!

Beyond Christchurch

Further afield, the towering peaks of Aoraki/Mount Cook, the pretty seaside villages of Banks Peninsula and the many hiking opportunities in Arthur's Pass National Park, are just some of the reasons that make Christchurch an appealing destination from which to stage your adventures.
The TranzAlpine Express

One of the world's most beautiful train journeys, the TranzAlpine Express is the perfect way to leave Christchurch. In just under five glorious hours you will travel through unrivalled mountain scenery- from the sunny east coast, across the rolling Canterbury Plains, then through Arthur's Pass before arriving at the terminus of Greymouth on the West Coast.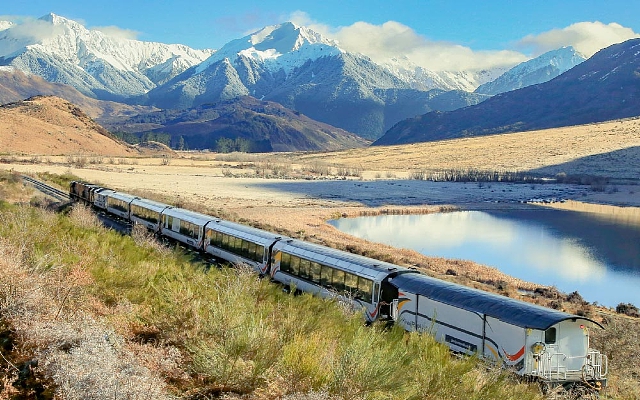 Activities

Check our 'Things To Do' section to see details of the activities on offer in Christchurch and the Canterbury region.