New Regent Street
New Regent Street was built in the early 1930's and is a colorful pedestrian street designed in a Spanish Mission architectural style. The pretty street is full of some of the best bars, restaurants and cafes in Christchurch.
Most notably, this is where you'll find the boutique and independent dining establishments that are full of character rather than the typical national and international brands.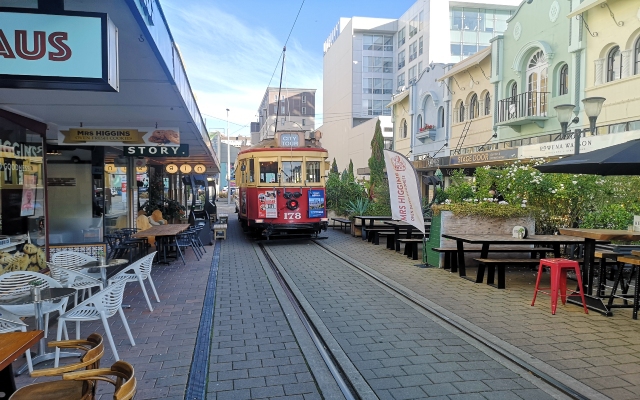 The compact street features beautiful coloured buildings which means it's probably the most photographed streets in the city. Running through the middle is the tram line so it's a great spot to enjoy breakfast, lunch or dinner and enjoy watching the city's iconic trams drive past.
In the evenings, the street lights up in differnet colours and is the spot to enjoy a cocktail at a stylish bar and see a show at the Isaac Theatre.