Arthur's Pass National Park
Our guide to the hiking paradise of Arthur's Pass National Park
At the very heart of the South Island, between the West Coast and Canterbury, is Arthur's Pass National Park. Covering over 1,000 square kilometres, it's a park of two halves, with heavy rainforest and formidable gorges to the west, and more accessible valleys, tracks and broad river beds to the east.

The magnificent Southern Alps, a magnet for skiers, pass right through the middle, and the area is an all year round attraction for lovers of the great outdoors. Trampers of all abilities will find tracks to suit their level, from gentle day walks that take just half an hour, to overnight treks which utilise the dozens of bunk huts dotted around the park, designed for the more experienced, adventurous hiker and mountaineers.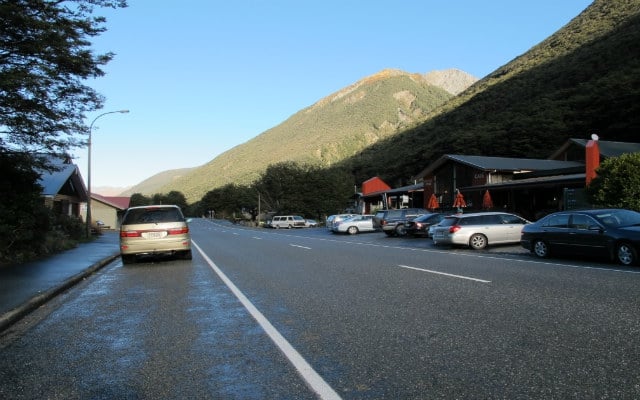 Head to Arthur's Pass village itself, easily reachable on SH-73 (136km west of Christchurch), and the main base for visitors to the park. It's a tiny settlement, with just 40 permanent residents, but there's a surprisingly good infrastructure here, including cafes, restaurants, campsites and hotels.
The excellent Visitor Centre details the plethora of walks available, and helpfully categorises them according to your requirements. Choose anything from a 10-minute waterfall walk, or 90-minute forest walk, to half day alpine tracks, family walks, and even a mountain bike trail through the beautiful Poulter Valley.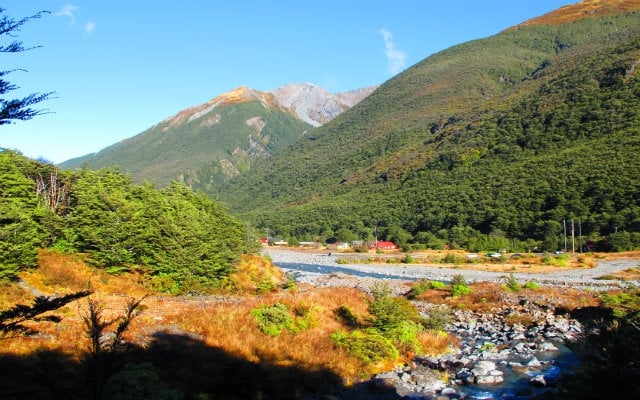 Aside from just walking, the park also attracts serious bird watchers, who come here to see wild kiwi, kea, blue ducks and falcons, and the Kiwi Ranger Programme is a fun way for adults and children alike to get acquainted with the wildlife in the area, through various day activities that operate from the Visitor Centre.
If you're driving, there are plenty of places to stay in Arthur's Pass village itself, from Arthur's Chalet B&B (also a licensed restaurant), and an YHA, to numerous motel units and self-catering cabins. Further afield, there are various guesthouses, hotels and lodges, from the picturesque Bealey Hotel (12kms east of Arthur's Pass), to the tranquil Grasmere Lodge and Wilderness Lodge, with many centralised around the townships of Otira, Castle Hill and Goat Creek.
If you're fortunate enough to be exploring the area via the scenic TranzAlpine Express, which traverses the South Island, through the national park from Christchurch to Greymouth, there are stops at Otira (a small village with a good hotel, restaurant and lots of easy, local walks) and Arthur's Pass. So why not hop off for a night and jump back on the next day.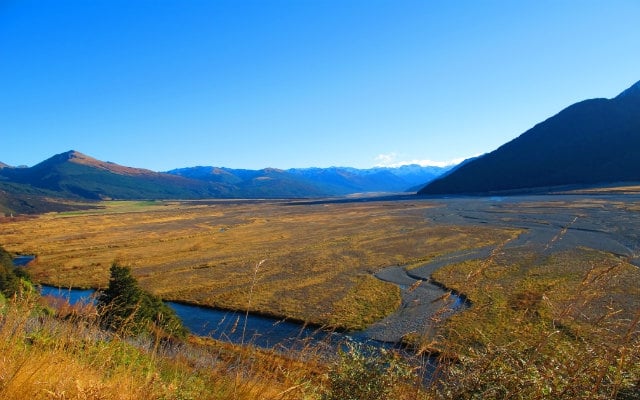 In many ways, Arthur's Pass National Park marks the geological and meteorological and divide between the South Island's east and west coasts. The glacial, mountainous, harsh and unflinching landscape of the park's western side contrasts sharply with the more temperate, navigable, explorable forests and glades of the eastern side, so choose which one best suits the activities you're after, before you go.

However you get here, and however long you stay, Arthur's Pass National Park is a real gem and, for many, epitomises New Zealand's inner beauty.