Top 7 Adrenaline Activities in Christchurch
Adventure Hot List
Our guide to the best adventure experiences in Christchurch and the Canterbury region
As the largest city in New Zealand's South Island, Christchurch is a gateway to hair raising, adrenaline pumping activities that will satisfy the most demanding adventure seekers. New Zealand has a well-earned reputation for adventure activities, and Christchurch and the wider Canterbury region certainly lives up to that label. So, we've cherry picked out our top 7 adrenaline activities to experience when you visit the region.

If you need to hire a car to get around, you can benefit from our My Guide Car Comparison Tool to find the best deals on car rentals in Christchurch - Search, Compare, and Save up to 70%!

1. Christchurch Adventure Park

This is your go to place for an all round adventure experience all from one location. The adventure park features a range of adventure activities to get your blood pumping. Activities include awesome mountain bike trails, the longest chairlift in New Zealand, world-class zip lining all set to a backdrop of stunning views.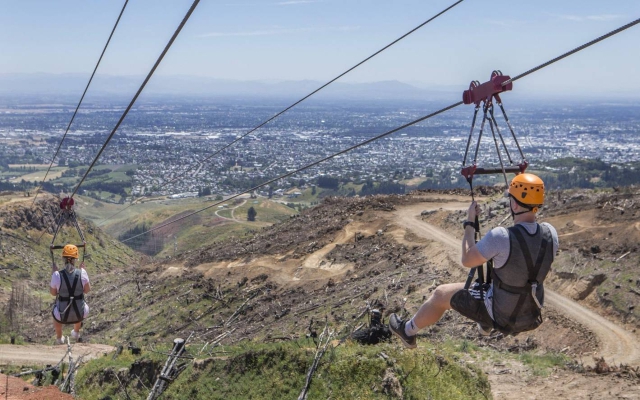 2. Jet Boat
Alpine Jet Thrills operate Jet boat rides and offers the only commercial passenger Airboat ride in New Zealand. Their jet boats operate from a couple of locations at Springfield and Kaiapoi in the Waimakariri Regional Park.
The Canyon Safaris ride departs close to Springfield in the spectacular canyon that runs through the foothills of the Southern Alps. The Braided Shallows ride departs Kaiapoi in the Waimakariri Regional Park in the shallow braided section of this amazing river. Alpine Airboats offer the sensation of skimming over wet stones in a genuine American style Airboat in Air Force 2.
Another option is Discovery Jet which operates in the Rakaia Gorge, an hour's drive from Christchurch. Go hurtling through gorges and river canyons at mind-boggling speeds, to really get that adrenaline pumping. The thrilling ride hurtles down the Rakaia River but offers the incredible beauty and serenity of the Rakaia Gorge region.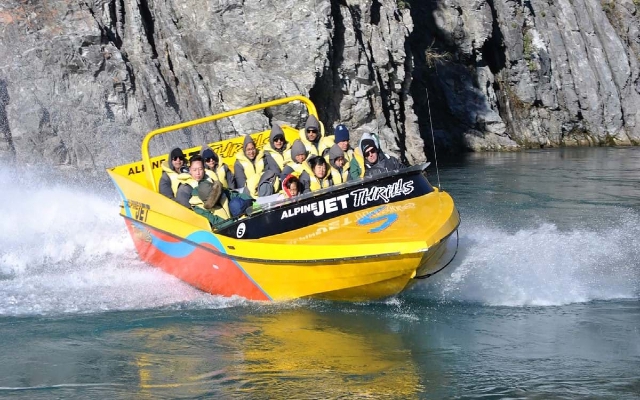 3. Paragliding
Always a popular activity for adrenaline seekers, Christchurch Paragliding is the chance for a tandem flight over at Taylor's Mistake, one of the premier coastal flying sites in New Zealand. Along with the breathtaking landscape to enjoy while soaring high above, you can benefit from longer than most flight at 20-25 minutes, giving you more time to savour the experience. Take-off is only 10 a minute drive from both
Lyttelton
and
Sumner
, both good places to grab a celebratory drink/lunch afterwards.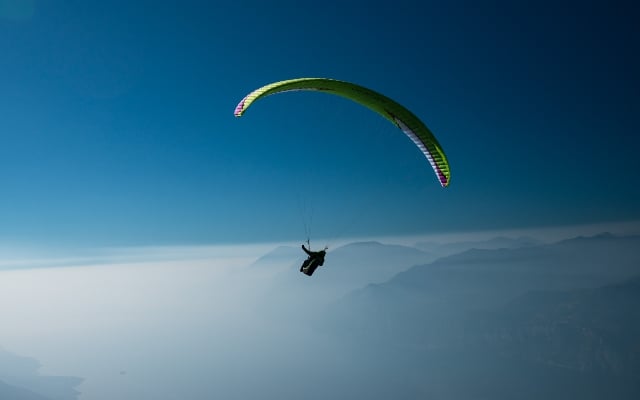 4. Skydiving
For many, Skydiving is 'numero uno' when it comes to the ultimate thrill-seeking experience. It's hard to argue when you leap out of a plane and feel the rush of freefall, reaching speeds of up to 200kph. Luckily, when you are strapped to an experienced skydiving instructor, you can just focus on enjoying the journey down to some of the most breath-taking scenery of New Zealand.
Skydiving Kiwis offer a Helidive that combines a scenic helicopter flight in a BK 117, followed by a skydive over the beautiful eastern coastline, with a finale of a beach landing onto Sumner Beach.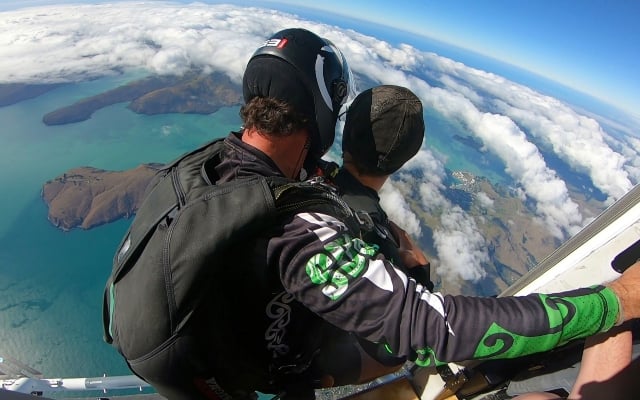 5. Adrenalin Forest
Climbing, swinging, overcoming obstacles and ever increasing heights, Adrenalin Forest ticks the adrenaline boxes for all ages. There are 7 courses that steadily increase in difficulty and height, going from 1 metre off the ground to 20 metres. Each course has a range of various challenges as you progress. You can expect bridges, nets to cross, swings, barrels, swings and Flying Foxes.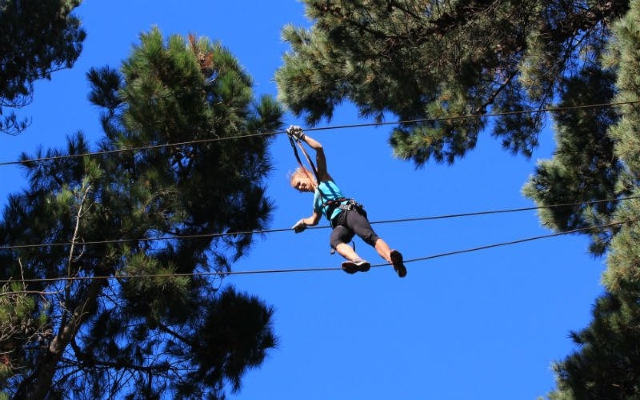 6. Hanmer Springs Attractions
Hanmer Springs Attractions is the second adventure park on our list and is located at
Hanmer Springs
, just under 2 hours' drive from Christchurch. This is the place to do it all. Adrenaline activities include a Jet Boat ride along the Waiau River gorge, a 35-metre bungy from the historic Ferry Bridge, rafting a Grade-2 river, a Quad Bike trip over various terrains, a full-day Canoe excursion, Clay Bird shooting and Paintball.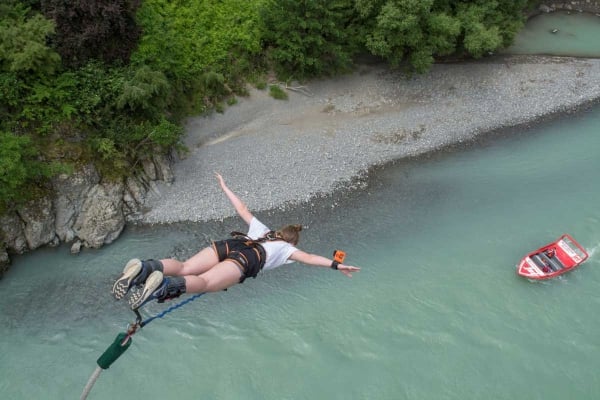 7. Rafting
Hidden Valleys offer the ultimate rafting experiences with most trips lasting from 2 - 5 days. Rafting and camping is complemented with campfire cooking. Although there are plenty of high-octane rapids, these multi-day river rafting trips are as much about getting away from it and sharing the experience with the company of friends on the river and around the Campfire.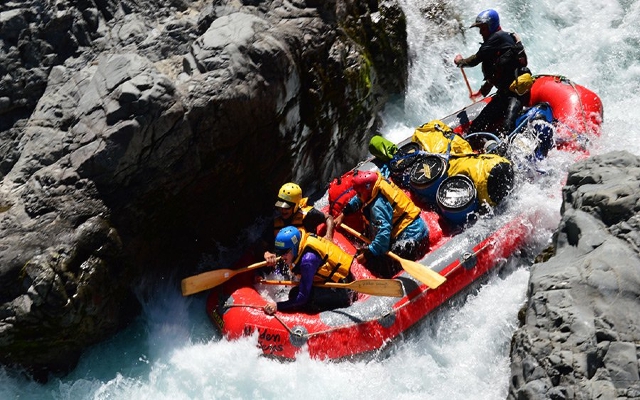 Discover More Christchurch Activities:
Check our
Christchurch Experiences
to find out the best activities and take advantage of the best prices.
Renting A Car:
Use our
My Guide Car Comparison Tool
to find the best deals on car rentals in Christchurch - Search, Compare, and Save up to 70%!