Lyttelton
The port of Lyttelton is situated on the north shore of Lyttelton Harbour and close to the Banks Peninsula. It's a popular spot for cruise ships and cargo vessels, but it's also the starting point for many smaller cruising tours such as the Black Cat Cruises day trip to Quail Island.

Used as a leper colony by early European settlers, the island is now a recreational reserve and home to many native birds. Take your swimming costume and play on the beach or, pack your walking shoes and take a hike around the island to spot the birds.

Back in Lyttelton, you can pick up some fresh produce at the local
farmers market
held every Saturday morning or head to a cafe for an afternoon coffee. In the evening, choose from Italian dining with sea views at Freemans in London Street, or see what can be done with a few shipping containers at The Porthole Bar along the road. If you like your decor funky and your music live then try the iconic
Wunderbar
where antiques and oddities combine for a memorable experience.
From Lyttelton you can also catch the ferry to another popular coastal spot at Diamond Harbour. A short drive from here, Orton Bradley Park will keep you busy all day with walking tracks, a working farm, golf course, and a rhododendron garden, while the beaches are safe for swimming.
Nestled between Lyttelton and Diamond Harbour, is the more genteel Governors Bay.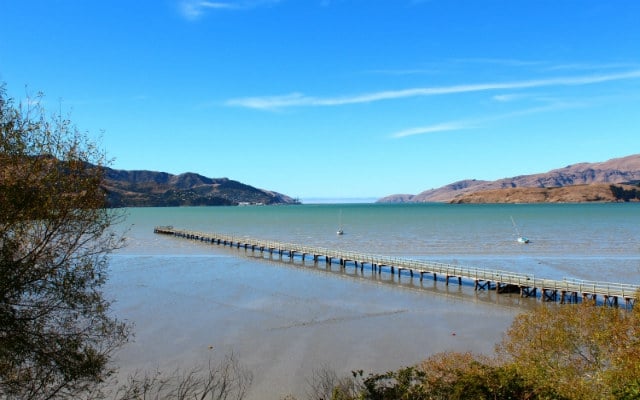 Here, you can sip a quiet drink in the
Ot
oromiro Hotel
, first established in 1870 or, if you want to take a break you can book one of the seven guest rooms which boast all the modern amenities. The restaurant is open from 11.00am seven days a week.
Governors Bay has a sandy secluded beach, which is safe for swimming, and away from the water the very pretty Taunton Gardens and
Ohinetahi Gardens
are open to visitors during the summer.