Little River
Little River is a small settlement in the
Banks Peninsula
and less than an hour's drive from
Christchurch
. It's the main stopping point on the way to,or from
Akaora
. Nestled alongside State Highway 75, there are a couple of cafes, art galleries and accommodation options.
The Little River Cafe and Store has a decent food cabinet and offers homemade meals, excellent coffee and a huge range of local wine, beer and produce. The compact store is a chance to stock up on some snacks for the drive.
Visitors can enjoy the views and fresh air by cycling or hiking the Little River Rail Trail which follows the old Christchurch to Little River railway line along rivers and lake shores and through rolling countryside. You can eitther ride the whole 49 kilometers of trail or just a section and and take in the nearby views over Lake Wairewa.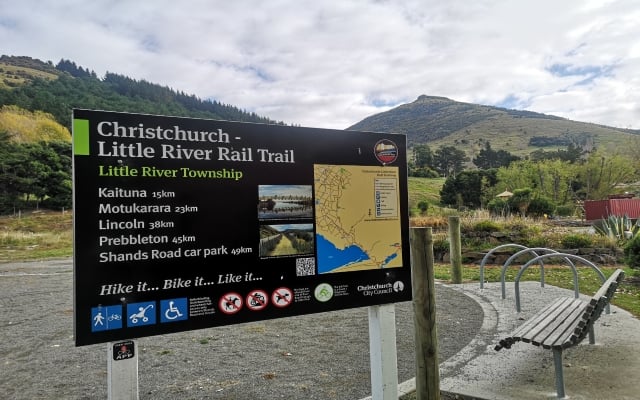 The Little River Gallery is a showcase for weird and wonderful art while next door the Craft Station has a range of crafts along with a fascinating historical collection in the old railway station. The station opened in 1886 and the last train departed in 1962.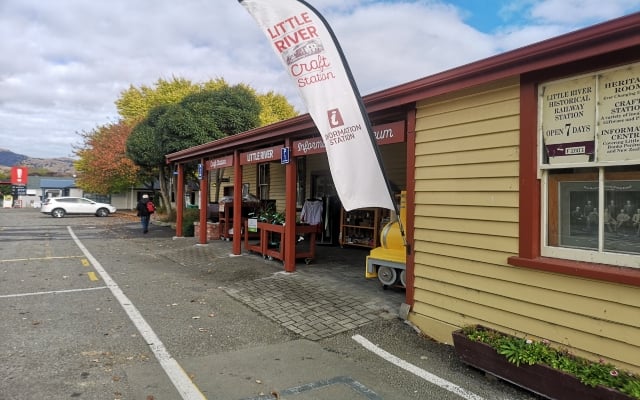 Experience the lifestyle of sheep farming in New Zealand with a trip to the 300 hectares of Manderley Farm. This stunning property has many spectacular vistas from bush clad hills to lake views and is stocked with 1600 sheep and 100 beef cattle. During the summer months tours are offered showcasing the working farm and include morning or afternoon tea for groups of tourists.
One thing you can't miss in Little River is one of the quirkiest places to stay in New Zealand. SiloStay offers accommodation in a converted grain silo. Sit on the balcony of your silo, maybe with a glass of local wine, and enjoy the serenity and landscape of Little River.