Discover the Best Horse Riding Experiences in Christchurch, NZ
Adventure Family Fun Inspiration Lifestyle Sports
Our Top Experiences and Tours in Christchurch:
If youʻre booking your trip to Christchurch last minute, we have you covered. Below are some of the top tours and experiences!

If you're looking for an unforgettable horse riding experience,

Christchurch

, NZ is the place to be. Nestled in the heart of the Canterbury region, this charming city offers a unique landscape that is perfect for exploring on horseback.

From stunning coastal scenes to picturesque mountains, let's dive into the charm of horse riding in Christchurch and discover the top locations to saddle up.

Understanding the Charm of Horse Riding in Christchurch

Christchurch is known for its unique landscape, which sets the stage for an incredible horse riding adventure. The city is surrounded by the

Banks Peninsula

, a volcanic landform jutting out into the sea. This picturesque region features rolling hills, stunning beaches, and rugged coastline. Exploring this diverse terrain on horseback allows you to immerse yourself in the untouched beauty of nature.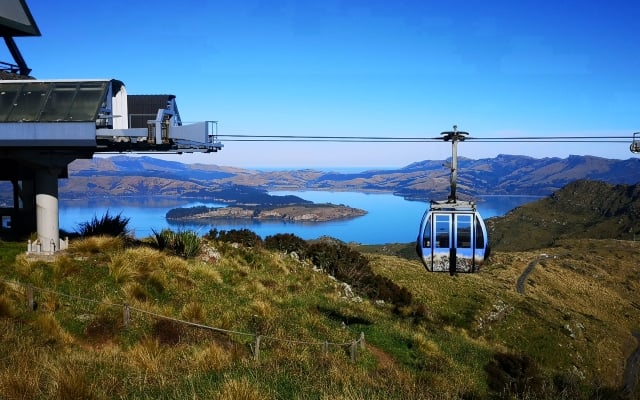 The Unique Landscape of Christchurch
Traveling through the lush green meadows, you'll come across streams, rivers, and crystal-clear lakes. As you ride higher into the mountains, you'll be rewarded with panoramic views of the Canterbury Plains and the sparkling Pacific Ocean. The beauty of this region is truly awe-inspiring and makes for an unforgettable riding experience.
As you ascend higher into the mountains, the terrain becomes more challenging. Your horse deftly navigates the rocky paths, its sure-footedness giving you confidence as you take in the breathtaking views.
The vast expanse of the Canterbury Plains stretches out before you, a patchwork quilt of farmland and rolling hills. In the distance, the Pacific Ocean sparkles under the golden rays of the sun, inviting you to explore its shores.
Why Horse Riding is Popular in Christchurch
Aside from the stunning scenery, horse riding is popular in Christchurch because it allows visitors to connect with the region's rich heritage. Horses have played a significant role in New Zealand's history, both as a means of transportation and as working animals on farms.
Riding through the countryside provides a sense of nostalgia and brings you closer to the traditions and values that are deeply rooted in Kiwi culture.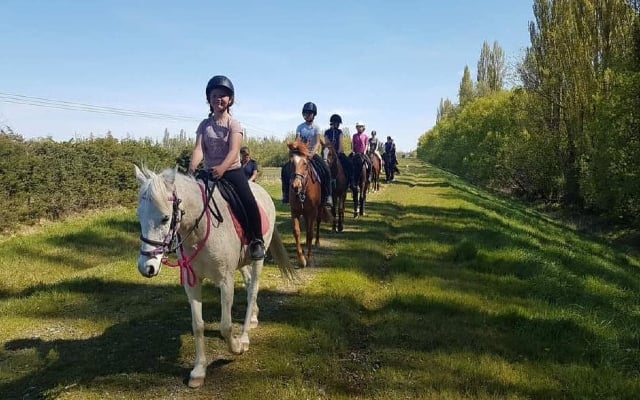 As you ride through the countryside, you can't help but feel a sense of connection to the past. The rolling hills and open fields have witnessed generations of farmers tending to their livestock, relying on horses as their trusted companions. The bond between horse and rider is palpable, a testament to the enduring partnership between humans and these majestic creatures.
Along the way, you may come across remnants of old farmhouses, weathered by time but still standing strong. These structures serve as a reminder of the hard work and resilience of the people who have called this land home. The stories of their triumphs and struggles echo through the valleys, adding depth and meaning to your horse riding adventure.
Top Horse Riding Locations in Christchurch
It's time to discover the top locations to embark on your equestrian adventure: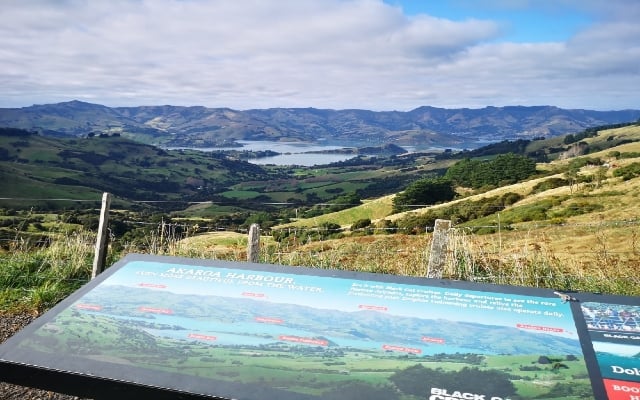 Exploring the Banks Peninsula on Horseback
One of the must-visit destinations for horse riding enthusiasts is the Banks Peninsula. This volcanic landform offers a variety of trails that wind through rolling hills and offer breathtaking views of the surrounding coastline.
You can choose from guided tours or independent rides, depending on your level of experience and preference.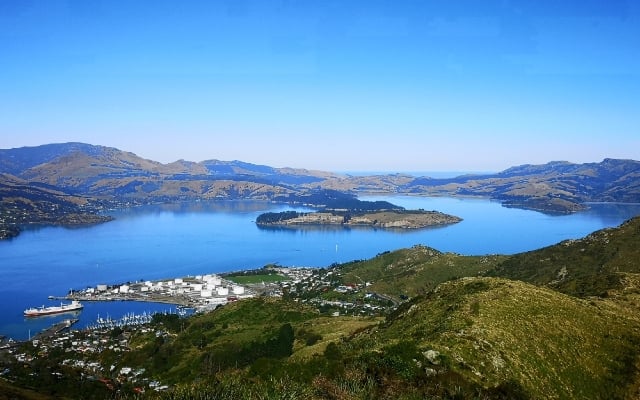 Horse Riding in the Port Hills
If you're looking for a different kind of experience, horse riding in the Port Hills is a fantastic option. Situated just a short distance from the city center, this area offers a unique blend of natural beauty and urban charm.
Saddle up and explore the trails that wind through dense forested areas while enjoying panoramic views of Christchurch and its picturesque harbour.
Choosing the Right Horse Riding Experience for You
With so many options available, it's essential to choose the right horse riding experience that suits your preferences and skill level. Consider the following factors when making your decision: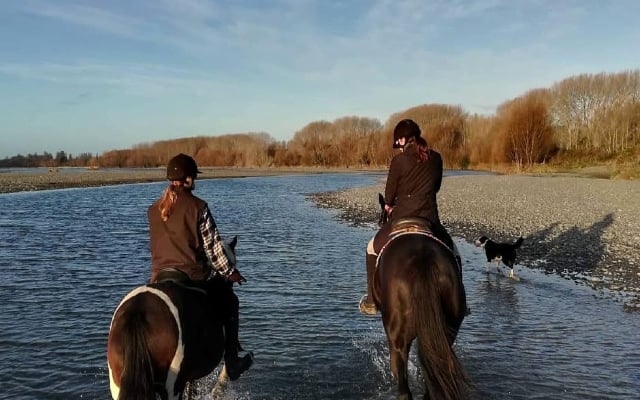 Guided Tours vs. Independent Rides
If you're a beginner or prefer a more structured experience, a guided tour is an excellent choice. Knowledgeable guides will lead you through the most scenic routes, ensuring your safety and providing interesting insights into the region's history and natural features. On the other hand, if you are an experienced rider and prefer the freedom to explore at your own pace, an independent ride allows you to forge your own path.
Horse Riding Experiences for Different Skill Levels
If you're new to riding, you can opt for gentle treks that provide a leisurely introduction to the sport. F or more experienced riders, there are opportunities for faster-paced trail rides or even multi-day excursions. No matter your skill level, you'll find the perfect horse riding adventure in Christchurch.
Horse Riding Tips in Christchurch
Your safety is of utmost importance during any horse riding experience. Tour operators in Christchurch adhere to strict safety regulations and provide riders with well-trained horses and suitable safety equipment. It's important to listen to your guide's instructions and follow any safety guidelines to ensure a safe and enjoyable ride.
Short treks typically last between one to two hours, while longer rides can extend to half-day or full-day adventures. Multi-day trips are also available for those seeking a truly immersive horse riding experience in the beautiful Canterbury region.
It's recommended to wear long pants, sturdy closed-toe shoes with a small heel, and a helmet for added safety. Layering your clothing is also a good idea, as the weather in Christchurch can be changeable, especially in the mountains and coastal regions.
Consider packing sunscreen, a water bottle, a small backpack for your belongings, and a camera to capture the breathtaking views and memorable moments you'll experience along the way.
Whether you're an experienced equestrian or someone wanting to try horse riding for the first time, the horse riding experiences in Christchurch will leave you with unforgettable memories. Saddle up and prepare for an adventure you'll cherish forever!
Grab The Best Activity Deals!
To enjoy great savings, check out the very latest activity deals with our
Christchurch Experiences
and grab the best prices! Grab those deals.