Exploring the Best Waipara Wineries
Food & Drink
Our guide to wine tasting in Waipara, Canterbury
If you're a wine lover looking for a new and exciting destination to explore, you won't want to miss
Waipara
, New Zealand's hidden wine gem.
This charming wine region is located just north of
Christchurch
and offers breathtaking views, rich history, and some of the finest wines in the world. In this article, we'll take a closer look at Waipara's winemaking heritage and the top
wineries
that you must visit on your next wine tasting adventure.
Discovering Waipara: New Zealand's Hidden Wine Gem
Waipara is a small town located in the North Canterbury region of New Zealand. This charming area has a rich history dating back to the 1850s when the first European settlers arrived. Today, Waipara is known around the world for its exceptional
wines
, particularly its Pinot Noir, Riesling, and Chardonnay.
Waipara is also known for its stunning scenery, with rolling hills and picturesque vineyards stretching as far as the eye can see. Visitors can take a leisurely stroll through the vineyards, taking in the breathtaking views and learning about the winemaking process from the experts.
A Brief History of Waipara Wine Region
The history of winemaking in Waipara dates back to the late 1800s when early European settlers first planted vines in the region. However, it wasn't until the late 20th century that Waipara's winemaking gained international recognition. Today, the region is home to over 70 wineries, many of which are boutique operations that specialize in organic and biodynamic wines.
One of the most notable wineries in the region is Pegasus Bay, a family-owned and operated winery that has been producing award-winning wines since the 1990s. Their Pinot Noir is particularly renowned for its complexity and depth of flavor.
The Unique Climate and Terroir of Waipara
Waipara's unique climate and terroir are what make its wines so special. The region's location, nestled between the Southern Alps and the Pacific Ocean, creates a cool and dry climate that is perfect for growing grapes. The soil in the region is primarily limestone and clay, which gives the wines a distinctive mineral flavor. Waipara's wines emphasize delicacy, elegance, and purity, making them some of the finest in the world.
Getting to Waipara: Travel Tips and Recommendations
If you're planning a trip to Waipara, the best way to get there is by car. The region is located just 45 minutes north of Christchurch and is easily accessible via State Highway 1. Alternatively, you can join a guided wine tour that will take you to some of the best wineries in the region with the convenience of transportation.
While in Waipara, be sure to indulge in some of the region's delicious cuisine. Many of the wineries offer food and wine pairings, allowing visitors to savor the flavors of the region. Some of the most popular dishes include locally-sourced seafood, artisanal cheeses, and farm-fresh produce.
Top Waipara Wineries to Visit:
Pegasus Bay Winery: A Family-Owned Vineyard with a Stunning Garden
Pegasus Bay
is a family-owned winery that specializes in producing some of Waipara's best Pinot Noir, Riesling, and Chardonnay. In addition to tasting their exceptional wines, visitors can stroll through the winery's stunning garden, which features over 100 varieties of roses and other flowers. Pegasus Bay also has a highly acclaimed restaurant that serves delicious food made from locally sourced ingredients.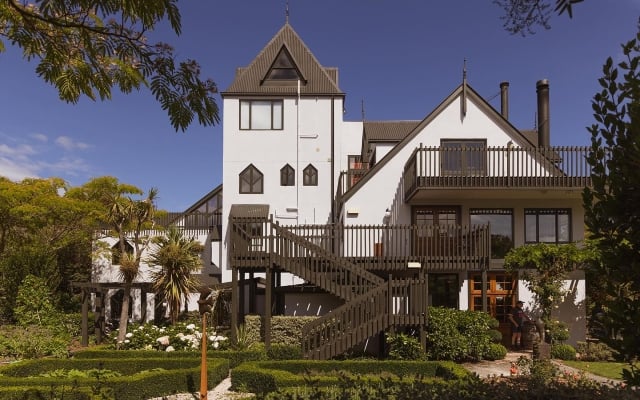 Greystone Wines: Sustainable Winemaking and Award-Winning Pinot Noir
Greystone
is a sustainable winery that produces exceptional Pinot Noir, Chardonnay, and Sauvignon Blanc. The winery's commitment to sustainable winemaking practices has earned it numerous accolades and awards. The winery offers tastings in their modern and stylish tasting room that provides panoramic views of the picturesque vineyards.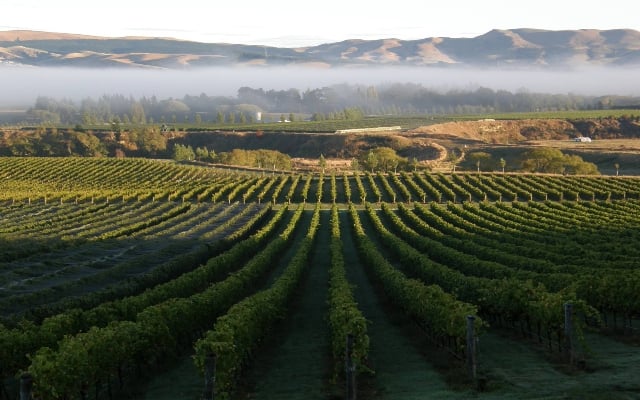 Black Estate: Organic Wines with a Modern Twist
Black Estate
is a small, family-owned winery that specializes in organic and biodynamic wines. Their wines are some of the most unique in Waipara, with a modern and innovative twist that sets them apart from the traditional wines of the region. Visitors can enjoy tastings in the winery's sleek and minimalist tasting room, which boasts stunning views of the vineyards and surrounding hills.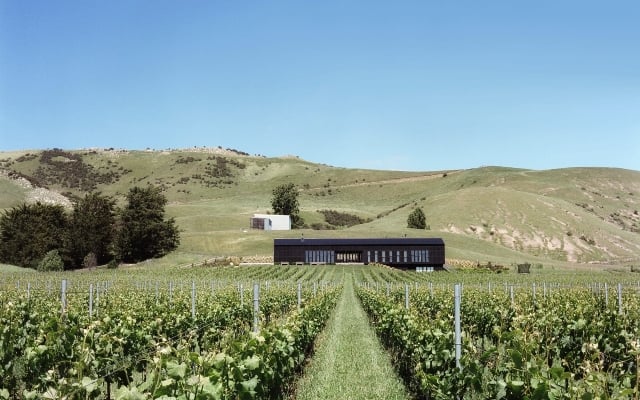 Waipara Springs Winery: A Charming Winery with a Rustic Atmosphere
Waipara Springs
is one of the oldest wineries in the region, with a history dating back to the early 1980s. The winery produces a range of wines, including Pinot Noir, Riesling, and Sauvignon Blanc. Visitors can enjoy tastings in the winery's charming and rustic tasting room, which features a fireplace and cozy seating areas.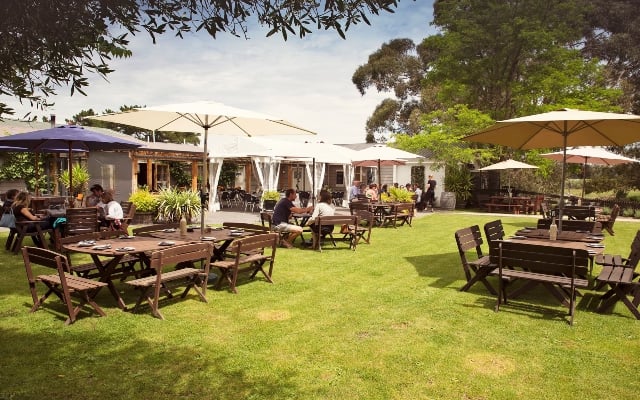 Terrace Edge Vineyard & Olive Grove: A Scenic Destination for Wine and Olive Oil Lovers
Terrace Edge
is a small, family-owned winery that produces exceptional wines and olive oil. The winery's vineyards and olive groves are situated on a steep hillside, providing stunning panoramic views of the region. Visitors can enjoy tastings in the winery's charming tasting room or spend the night in one of their luxury cottages.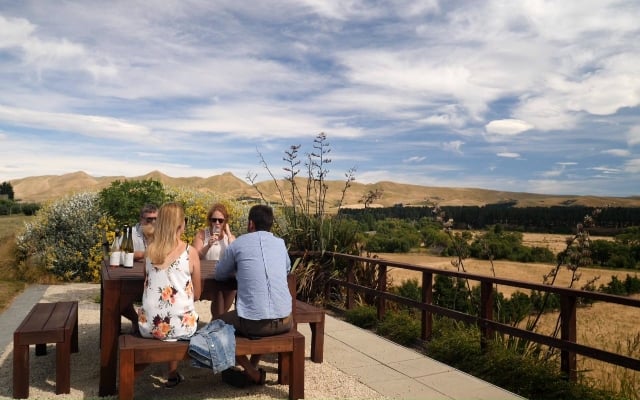 Best Time of Year to Visit Waipara Wineries
The best time to visit Waipara's wineries is during the summer months between December and February. During these months, the weather is warm and dry, and the vineyards are bursting with life. However, if you prefer a quieter and more intimate experience, consider visiting in the off-season in the fall and winter months.
Guided Wine Tours vs. Self-Guided Exploration
If you're new to Waipara or prefer a guided experience, there are plenty of
guided wine tour
options available. These tours typically include transportation and tastings at several wineries, as well as a knowledgeable guide who can provide insights into the region's history and winemaking practices. Alternatively, if you prefer to explore on your own, you can create your own itinerary and visit the wineries at your own pace.
Accommodation Options in Waipara
There are plenty of accommodation options in Waipara, ranging from luxury lodges and resorts to cozy bed and breakfasts and campgrounds. Many of the wineries in the region also offer accommodation options, such as cottages or villas. Check with the wineries you plan on visiting to see if they offer accommodation and book in advance.
Dining and Culinary Experiences in the Region
Waipara is known for its delicious food, which pairs perfectly with the region's exceptional wines. Many of the wineries in the region have their own restaurants or offer platters that include locally sourced meats, cheeses, and produce that pair perfectly with their wines. Visitors can also explore the local cafes and restaurants in the nearby towns of Amberley and Waipara for additional dining options.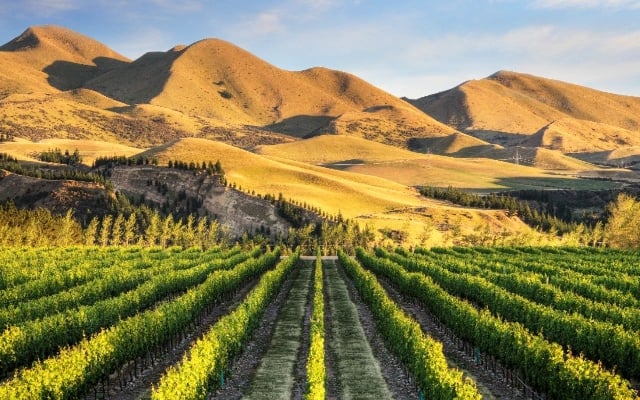 Summary:
Whether you're a seasoned wine connoisseur or a casual enthusiast, Waipara is a must-visit destination for anyone interested in experiencing the best of New Zealand's wine culture. With its stunning scenery, exceptional wines, and rich history, Waipara is a hidden gem just waiting to be discovered.