Discover the Best Restaurants in Christchurch
Food & Drink Hot List
Christchurch is a vibrant city with a diverse culinary scene. From fine dining to casual eats, this city has a lot to offer food lovers, where you can find a mix of traditional and modern cuisines..
Let's take a closer look at some of the best restaurants and cafes in
Christchurch
, where you can indulge in delicious flavors and enjoy a great dining experience.
A Brief Overview of Christchurch's Food Culture:
Christchurch has a strong food culture that is heavily influenced by local produce and traditional cooking techniques. Maori cuisine is also prevalent in the region, where indigenous ingredients like kumara (sweet potato) and kawakawa (a native plant) are used to create delicious dishes.
One of the most famous dishes in Christchurch is the whitebait fritter, made from tiny fish that are only found in New Zealand. These fritters are a staple in many local restaurants and cafes and are a must-try for any foodie visiting the city. In addition to traditional dishes, Christchurch has also embraced modern cooking techniques and fusion cuisine. Many
restaurants
in the city have taken traditional dishes and given them a modern twist, creating unique and exciting flavor combinations.
The international food scene in Christchurch is thriving, with restaurants and cafes serving up dishes from all over the world. Asian cuisines are particularly popular, with Chinese, Japanese, Thai, and Vietnamese restaurants dotting the city. You can find everything from traditional street food to high-end fine dining experiences. European cuisines like Italian, French, and Spanish can also be found in Christchurch.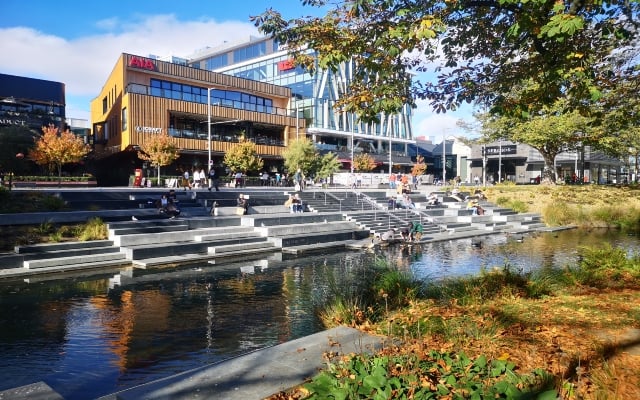 Top Fine Dining Restaurants in Christchurch:
Hello Sunday
is a top-rated restaurant known for its unique flavors and stylish ambiance. The dishes here are made from fresh, locally sourced ingredients, and the menu changes frequently to showcase seasonal produce. The restaurant is located in a historic villa, making for a charming dining experience. Hello Sunday offers a range of cocktails and beverages that perfectly complement the flavors of the dishes.
Celebrating Special Occasions in Style:
For an unforgettable dining experience, head to
Inati
. This restaurant is all about showcasing the best of New Zealand ingredients, with dishes that are both innovative and delicious. The restaurant uses a combination of modern and traditional cooking techniques, resulting in a menu that is both exciting and satisfying. It also offers a range of events and workshops, including cooking classes and wine tastings.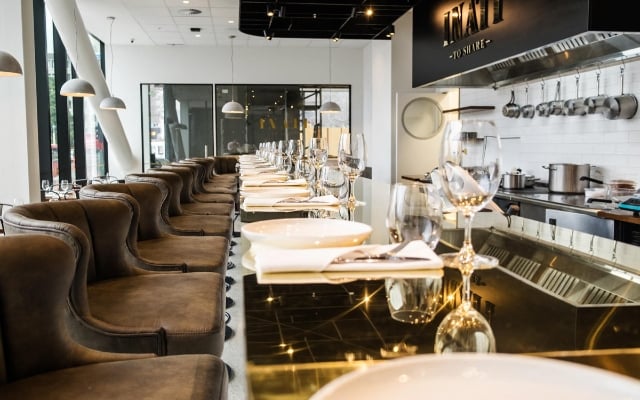 For something truly special, book a table at
The Herb Centre
. This unique restaurant is situated in a beautiful garden setting and serves up vegetarian and vegan cuisine. The dishes are creative and flavorful, using traditional cooking techniques to create gourmet vegetarian dishes that are perfect for special occasions. It also offers a range of wellness services, including yoga and meditation classes, as well as a variety of natural health products. So, not only can you enjoy a delicious meal, but you can also take care of your mind and body at the same time.
Best Casual Dining Spots in Christchurch:
If you're looking for a more relaxed dining experience, Christchurch has plenty of options to choose from. Here are some of the best casual dining spots in the city.
The Bicycle Thief
is a laid-back eatery that serves up delicious pizzas, burgers, and salads. The restaurant has a relaxed, friendly atmosphere, making it the perfect spot for a casual dinner with friends. The outdoor seating area is popular during the summer months.
If you're in the mood for something a little different, head to
Boo Radley's Food & Liquor.
This quirky spot is known for its delicious cocktails and creative menu, which includes dishes like crispy pork belly and smoked salmon tartare. The cozy atmosphere and live music make it a great spot for a night out with friends.
For those who love a good burger,
Fush
is a must-visit. This Maori-owned restaurant serves up burgers with a unique twist, like the "Hāngi" burger, which features a smoked pork patty and traditional Maori stuffing. The restaurant also has a strong focus on sustainability, using locally sourced ingredients and eco-friendly packaging.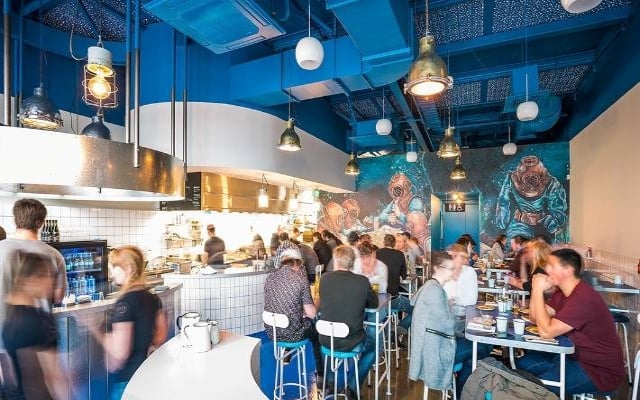 Family-Friendly Restaurants:
For families with kids, there are plenty of restaurants in Christchurch that cater to all ages.
Lone Star
is a longtime favorite, known for its hearty portions of Tex-Mex cuisine. The restaurant has a lively atmosphere, with a kids' menu and coloring activities to keep little ones entertained.
The Pedal Pusher
is another family-friendly spot, serving up pub classics like burgers and fish and chips. The restaurant also features a large outdoor area with a play area for kids, making it a great spot for a family meal.
Must-Try Ethnic Restaurants in Christchurch:
Here are some of the must-try ethnic restaurants in the city.
One of the most popular Asian restaurants in Christchurch is
King of Snake
, which serves up delicious Thai cuisine in a trendy and modern atmosphere. The restaurant is known for its flavorful curries and fresh seafood dishes.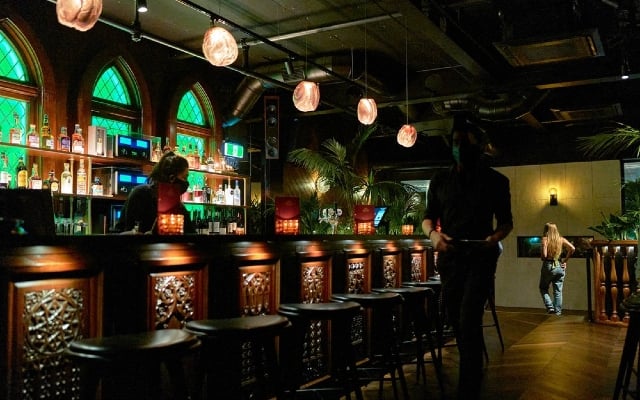 Dumplings are a favorite in Christchurch, and
Pot Sticker Dumpling Bar
is one of the best places to indulge in this tasty treat. The restaurant specializes in handmade dumplings, steamed buns, and other Asian dishes, using fresh, locally sourced ingredients.
If you're looking for something spicy, head to
Delhi Belly
. This Indian restaurant serves up authentic flavors, with dishes like butter chicken and biryani being popular favorites. The restaurant also offers vegan and gluten-free options.
Exploring European and Mediterranean Flavors:
If you're in the mood for Italian cuisine, try
Francesca's Italian Kitchen
. This cozy restaurant serves up traditional Italian dishes, like wood-fired pizzas and homemade pasta. The restaurant has a warm, welcoming atmosphere, making it a great spot for a romantic dinner or a casual night out.
Discovering Latin American and African Cuisines:
The Cuban
serves up Cuban and Latin American cuisine, with dishes like empanadas and ceviche being popular choices. The restaurant has a lively atmosphere, with live music and a cocktail bar adding to the fun.
The Spice Room
is another must-try spot, serving up African and Middle Eastern cuisine. The restaurant offers a mix of vegetarian and meat dishes, with flavors that are both exotic and comforting. The restaurant has a cozy, intimate atmosphere, making it a great spot for a date night.
If you're feeling adventurous, head to
Casa Publica
. This lively restaurant serves up Latin American street food, with dishes like tacos, burritos, and quesadillas being the stars of the menu. The restaurant also has an extensive tequila list, with over 100 tequilas available.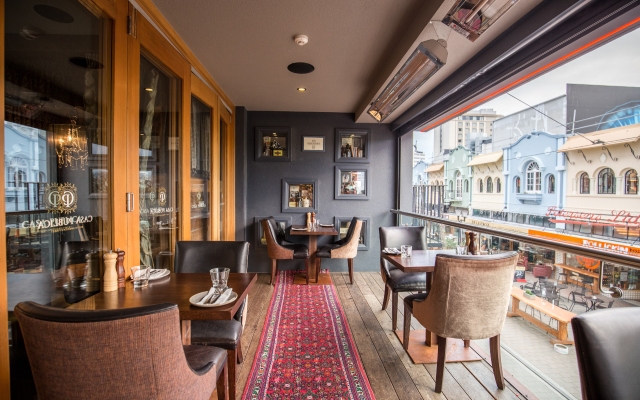 Christchurch's Best Cafes and Brunch Spots:
Christchurch is also home to some of the best cafes and brunch spots in the country. Whether you're in the mood for a cozy coffee or a hearty brunch, these spots won't disappoint.
Little Pom's
is a popular choice, known for its delicious coffee and homemade pastries. The café has a cute, vintage vibe, making it a great spot for a lazy Sunday morning. The outdoor seating area is also perfect for people-watching.
If you're looking for a quieter spot, head to
C1 Espresso
. This café is situated in a beautiful historic building and serves up a range of breakfast dishes, sandwiches, and beverages. The café also has a unique feature, with dishes being served via a pneumatic tube system!
Brunch lovers will adore
The Villas
, which offers a range of brunch dishes, from eggs benedict to pancakes. The restaurant is situated in a beautiful garden setting, with outdoor seating areas perfect for warm days.
Another popular brunch destination is
Fiddlesticks Restaurant and Bar.
The restaurant serves up a range of brunch dishes, using locally sourced ingredients. The ambiance is relaxed and inviting, with a charming courtyard perfect for outdoor dining.