Stargazing and Giant Telescopes in Lake Tekapo
Editorial Inspiration
The skies of Mackenzie offer optimum opportunities for viewing the wonders of the universe
If you were to arrive at Canterbury's Lake Tekapo at certain times of the year you could be forgiven for thinking you had just stumbled across a movie set.  The backdrop of lilac-hued and snow-capped mountains, the vibrant and changing blue of sparkling lake waters, tree-fringed shores and rippling swathes of purple-flowering lupins make up a scene so idyllic it is hard to believe such places exist outside of the movie theatre. 
However, as perfect as this is, there is another extra special something which happens here too; something which very definitely continues on the theme of natural phenomena displays of the amazing variety - stargazing.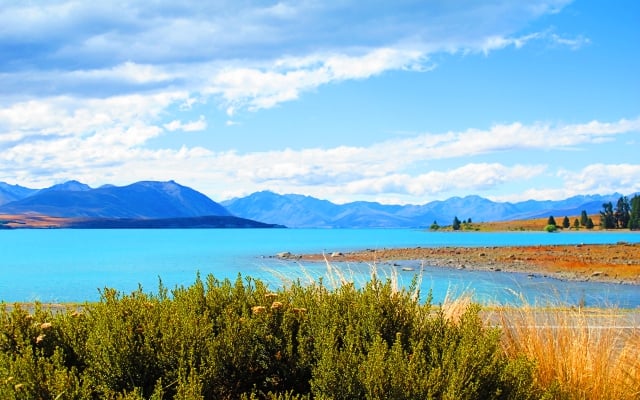 Dark Sky Reserve

Now anyone who has wandered away from the New Zealand cities will tell you the skies hovering over this country seem to be more star-filled than anywhere else they've known.  That's what happens in a country with so few citizens - the light pollution is either kept centralised or to a minimum.

However, the area around Lake Tekapo has reached a whole new level in the realms of light-leak elimination and has been recognised and awarded 'Dark Sky Reserve' status by the International Dark Sky Association.  With this coveted status the Aoraki Mackenzie International Dark Sky Reserve joins the accredited ranks of an elite global few; as reserves go it is both the world's largest and the Southern Hemisphere's first. What's more it has secured itself the Association's highest possible status - the gold ranking.

In short this means the skies of Mackenzie offer optimum opportunities for viewing the wonders of the universe and some incredible facilities for making the very most of that dark, dark sky.

State-of-the-Art Observatories

Located at 1,029 metres on one of the towering peaks which surround Lake Tekapo at Mount John is the Mt John University Observatory - a high tech astronomical research station operated by the University of Canterbury.  This southernmost observatory in the world is home to state-of-the-art telescopes trained on near-Earth asteroids, the Galactic Centre, binary stars and more, while Kiwi and Japanese scientists conduct cutting-edge research in the quest for new planets.

The setting for globally significant astronomical work it may be but as one of the principle goals of the Aoraki Mackenzie Reserve is to promote star-gazing and astro-tourism, this observatory is also open to the public through a range of tours led by 'Earth and Sky'.  Further tour opportunities by the same company are offered at the closer-to-town location of Cowan's Observatory which, with a more sheltered setting, is popular with families.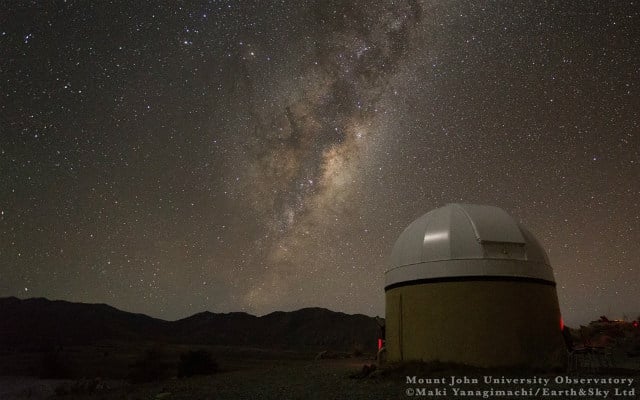 A Taste of the Tours

Earth and Sky - holders of a Qualmark 'Enviro Gold' award - dish up a celestial cornucopia of night-time treats aimed at delivering on both the educational and fun front. Be prepared for enchanting tales and unrivalled views of moon craters, the Milky Way, remote star clusters, planets, nebulae and all kinds of imagination-soaring experiences.  And if you've ever wondered why stars twinkle, what it feels like to peer down a powerful-as-it-comes telescope, longed to catch a sight of a Jupiter moon or simply found yourself asking 'what is that?' as you've turned your gaze skywards on a clear night this is the place to be.

Although drinking in the wonders of the night sky and learning about the mysteries of the solar system under the expert guidance of a professional are very definitely on the menu here, these tours are actually about so much more than just stargazing.  There are opportunities for behind-the-scenes sneak peeks into the lives of astronomy scientists and their world-class facilities which would typically be off-limits for us mere non-scientific types.

These privileged glimpses are popular because they are unusual and if this is the kind of thing which floats your boat you should pray for a cloudy night; the facilities are tied up and out-of-bounds on clear nights as the astronomer activity hits full swing.  Don't forget to wrap up warm for all tours and bear in mind that the phase of the moon will have more than a little bearing on the intensity and viewing value of your tour.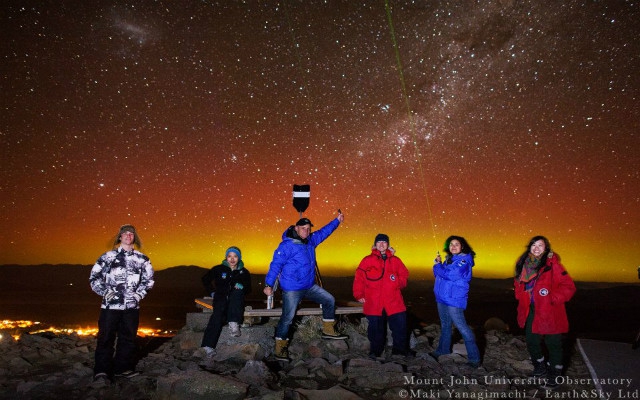 Astro Extras

Sharing mountain top space with the Mt John Observatory, the Astro-Cafe is the uber-modern glass-walled and roofed cafe where you can tuck into home-made treats while drinking in the jaw-droppingly beautiful alpine and turquoise lake views.  Although Lonely Planet has the cafe down as 'possibly the best place on the planet for coffee' there are plenty of other choices on the food and drink menu besides the caffeine-fix-with-a-view, ranging from summer chillers to winter warmers.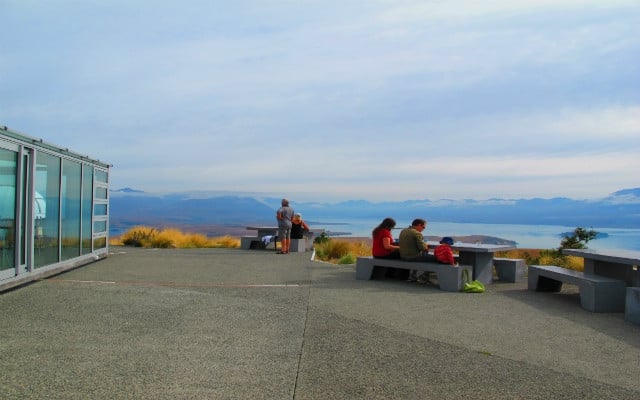 Astro-photography Services - This is the chance to hand over your camera to one of Mt John's astro-photographers where it will be fixed onto one of their sky-tracking mounts. The result will be stunning photographs to call your very own, the like of which you've probably only seen previously in magazines.  This service is not offered at the Cowan's Observatory and not all Mt John tours offer this service so check before you book if this is an essential component for you.

While you're in town...

While you're waiting for the sun to set and the stars to come winking into view you might like to consider taking a 15 minute stroll out of town to one of New Zealand's premier family attractions - Tekapo Springs.  Sat beside the lake and nestled beneath Mt John, this facility allows complete spa and hot pool bliss as well as some more hyped-up fun activity offerings with the skating rink, snow tube park and water-slide.

More Info

Visit: Earth and Sky / Telephone: +64 3 680 6960

Photo Credits: Main, Mount John Observatory and Earth and Sky images, courtesy of Earth and Sky.