Christchurch Airport
Christchurch International Airport is situated 12 kilometres from Christchurch city centre and, subject to traffic, should take about 45 minutes by car. International flights serve the Australian destinations of Sydney, the Gold Coast, Brisbane and Melbourne.

Drop-Offs and Pick Ups

No waiting is allowed, so if you need a little longer, head to the Orchard Road car park where you can park for free for 30 minutes. You can also park upstairs in the Express Park building.

Parking
Express Park - Premium covered parking is available at the Express Park building which is also your closest option to the airport terminal.
Orchard Road Car Park - The most affordable parking option and a short walk from the airport terminal. With 30 minutes FREE parking, it's ideal for pick-ups and drop-offs.
Short Stay - Uncovered parking, a 3 minute walk to the airport terminal.
Long Stay - Uncovered parking, a 5 minute walk to the airport terminal.
View full parking details on the Christchurch Airport site.

Car Rentals
The usual suspects are located in both International and Domestic terminals. Omega, Avis, Hertz, Europcar, Thrifty and Budget can be booked along with Campervan rentals from Maui, Backpacker and Britz.

Check our My Guide Car Hire Comparison Tool to search, compare and gain up to 70% savings.
Taxi
Various taxi companies are available costing about $50 for a trip to the city centre. The taxi rank is located outside International Arrivals (exit through Door 7). Prices vary by company so best to ask for an estimated cost before you begin your journey. The journey to the city centre from the aiport takes around 20 minutes, subject to traffic.

Shuttle

A 20-30 minute shuttle offering door-to-door service to all parts of Christchurch is available from various companies. A typical fare costs about $20 per person. Cost reduces for two or more passengers travelling together. Supershuttle operate outside 'International Arrivals via exit door 7.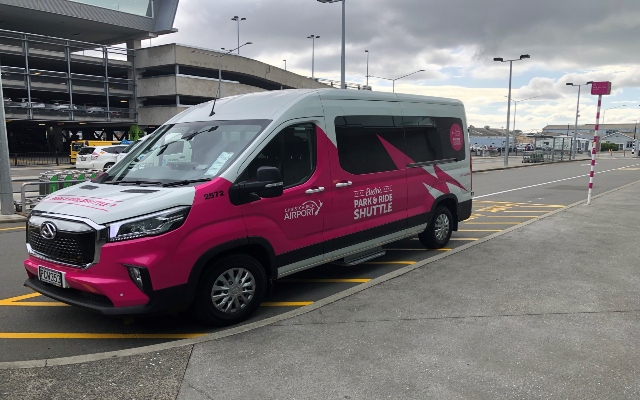 Bus

The Metro Public Bus operates a transfer service from the ariport into multiple locations in and around Christchurch. The buses depart from the northern end of International Arrivals, next to the Novotel hotel (exit through Door 9). Bus tickets can be purchased directly from the driver. Check the metro website for fares and other information.

Food and Drink

There are fast food, cafe, bar and restaurant options available in the airport itself. However, if you have a bit of time, there are plenty of good dining options just a few minutes walk from the terminal at Spitfire Square.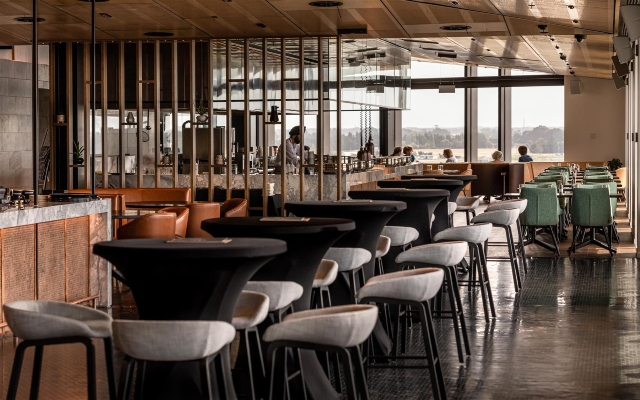 Hotels Nearby

The closest hotel to the airport is Novotel, situated right outside International Arrivals (exit through Door 9). Sudima Airport Hotel is just a five minute walk from the terminal.  For a more affordable option, JUCY Snooze is just 10 minutes' walk from the terminal. Both the Sudima and JUCY Snooze offer courtesy shuttles which are located outside International Arrivals, next to the taxi rank (exit through Door 8). All other accommodation courtesy shuttles are located outside Door 2.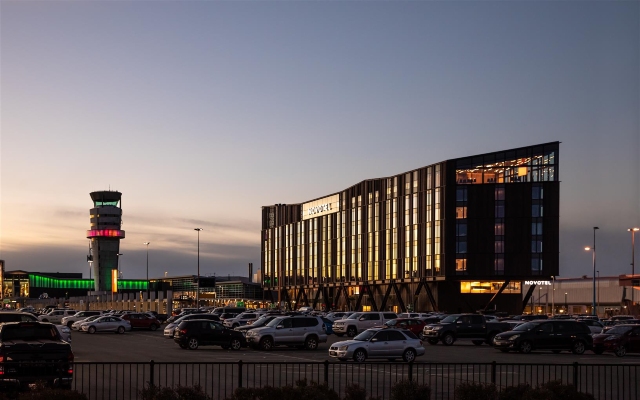 Lost Items

For any items that you've lost within the airport terminal, contact the Airport Services team to see if they have your missing item. They are open Monday to Friday from 8.30am - 4.30pm. Contact: +64 3 353 7749  or email: lostandfound@cial.co.nz.

Airport Info

Check the Christchurch Airport website for the latest information and full travel information.