Ashburton
Our guide to Ashburton, one of the gateways to the South Island. 
Sitting on the east coast, just 80 minutes south of Christchurch, Ashburton is considered one of the gateways to the South Island. Located in the middle of the Canterbury Plains, the town thrives on farming and other pastoral industries, and enjoys a varied landscape, from the temperate Rakaia River - a great spot for some fly fishing or kayaking - to the ski fields of Mount Hutt and, of course, the beautiful beaches along the coast.
The town is intelligently laid out around two prominent squares, each side of State Highway 1, called Baring Square and Baring Square West (with the highway running through the middle), which, along with West Street, Havelock Street and East Street, make up Ashburton's CBD. Here, you'll find some lovely craft and gift shops, a supermarket, a comprehensive art museum, and, strangely, a large number of churches - 7 within a ten minute walk.
To the southeast, is Tinwald Golf Course, and in the heart of the town, Ashburton Scenic Reserve; a huge expanse of parkland popular with walkers and nature lovers.
Ashburton also has a racecourse and showground, and plenty of places to stay, particularly B&Bs and self-catering holiday homes, so it's a popular destination for those wishing to get out and about into the countryside.
Whether it's easy walking along the Ashburton River to Hakatere, by the coast; a day out at the Awa Awa Rata Reserve, with its forest walkways and picnic areas at the base of Mt Hutt, a hot air balloon ride over the stunning Canterbury Plains; or the excitement of the water ski park and world class rowing course at Lake Hood, Ashburton has it all.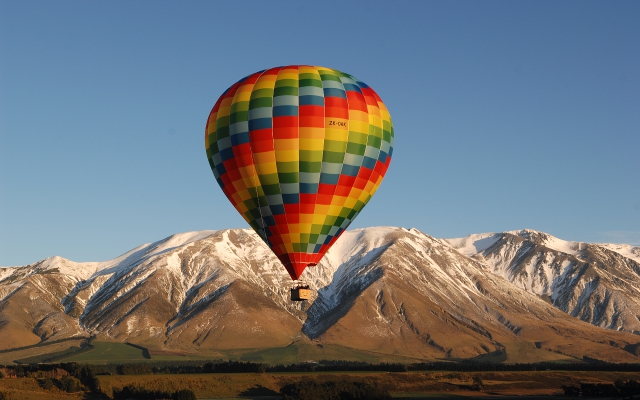 The town is also home to the country's only bus manufacturer, the world's largest spinning wheel producer, and a Rolls Royce restoration company, as well as Ashburton Aerodrome, which houses the fascinating Aviation Museum - a former World War II training base.
Staying in Ashburton, you're also in the perfect position to get out into the Rakaia Gorge and go white water rafting, or horse riding over the Plains.
In the evenings, there are over 50 restaurants and bars in the area, in which to while away a few hours recounting your day and planning what's ahead. Other attractions in the area include the Vintage Car Museum and Plains Vintage Railway.