Christchurch to Auckland
Getting There - Christchurch to Auckland
There are various ways to travel from
Christchurch
to
Auckland
depending on your budget and how much time you have. All forms of transport (apart from flying) involve a ferry crossing from Picton to Wellington.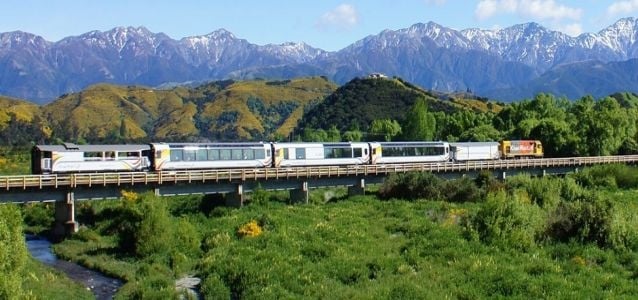 By Rail and Ferry:
KiwiRail operate the Coastal Pacific rail service every Tuesday from Christchurch to Picton. The train departs at 7.00am and arrives at Picton at 12.15pm.
​From Picton, take the Interislander or Bluebridge ferry to Wellington. There is a ferry at 1.15pm that arrives into Wellington at 4.45pm.
From Wellington, KiwiRail operate the Northern Explorer service which runs on Tuesdays, Fridays and Sundays. The train departs once a day, leaving at 7.55am and arriving in Auckland at 6.45p

m.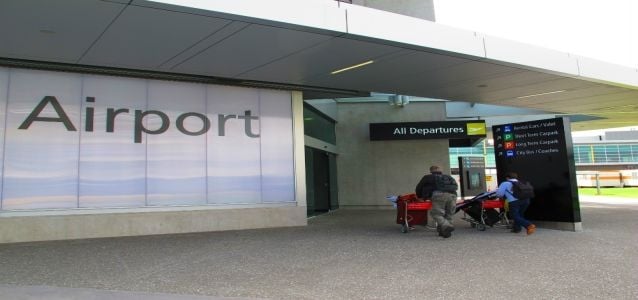 By Air:
Flights operate daily on a regular basis from Air New Zealand and Jetstar. Flight duration is one hour 20 minutes.
​Christchurch Airport is situated 12 kilometres from the city centre and as long as traffic is clear, should take about 45 minutes by car.
Auckland Airport is located 45 minutes drive south of the city. View our Auckland Airport Transfer Guide for the travel options from the airport to/from the city.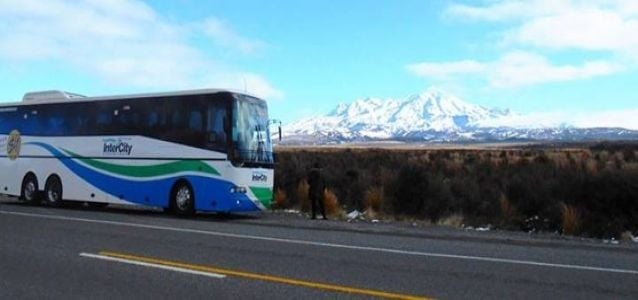 By Bus and Ferry:
Intercity run a bus service departing Christchurch at 7.00am from 182 Armagh Street. The journey time is approximately five and half hours arriving in Picton at 12.20pm.
The next leg is the Picton to Wellington crossing on the Interislander Ferry. The ferry departs at 1.15pm, arriving in Wellington at 4.35pm. The crossing time is approximately three and a half hours.
A daily overnight bus service departs at 7.00pm from Wellington Central Railway Station arriving in downtown Auckland at 6.30am. The 11 hour journey concludes in Auckland at the Sky City Bus Terminal on 102 Hobson. There is a luggage limit of 20kg per person. Wifi is available on board.
​​Other nationwide operators include Nakedbus. Their bus from Christchurch departs from outside of Canterbury Museum on Rolleson Avenue at 7.00am and arrives into Picton at 12.40pm. After the ferry crossing, their overnight bus from Wellington departs at 8.00pm arriving in Auckland at 7.55am.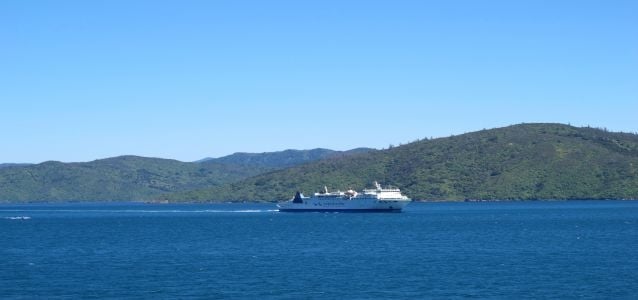 By Car and Ferry:
Drive from Christchurch to Picton on State Highway 1. This journey should take around fours and half hours. Recommended stops include Kaikoura (whale watching capital of New Zealand) and Blenheim to explore the Marlborough vineyards.
​Take the ferry from Picton to Wellington. Journey time of three and a half hours.
Leaving Wellington, there are a few ways to reach Auckland:
Suggested Routes:
Route 1: The most direct route, that takes in the most popular natural attractions is the 685 kilometre route via Taupo and Rotorua. The driving time is 8 hours 30 minutes (no stops). Highlights and/or recommended stops include Kapiti Coast, Tongariro National Park, Taupo, Rotorua, Matamata (for Hobbiton Village), Auckland.
​Route 2: Wellington, Kapiti Coast, Whanganui National Park, New Plymouth (close to Mt Taranaki), Hamilton, Auckland. Driving time is nine hours (if no stops).
Route 3: Wellington, Kapiti Coast, Palmerston North, Napier (Hawkess Bay), Taupo, Matamata (Hobbition Village), Auckland. Driving time of nine hours 30 minutes (if no stops). On this route we would recommended the option of making a detour from Taupo via Rotorua before heading onto Matamata.
Car Hire:
Check our
My Guide Car Hire Comparison
Tool to search, compare and gain up to 70% savings.
Area Guides: