Christchurch Beaches
Family Fun Inspiration
Our guide to the best beaches to visit in Christchurch
If you like to feel the sand between your toes, the coastlines of Christchurch and the nearby Banks Peninsula offer plenty of beach opportunities to indulge.

New Brighton
To the north is New Brighton, often seen as the poor relation to upmarket Sumner further round the coast. Although no longer matching its heyday when it was the only shopping area allowed to open on a Saturday, New Brighton nevertheless offers a good day out.

New Brighton is divided into three sections - North New Brighton which can include Waimari Beach, New Brighton, and South New Brighton which offers the beach on one side and an estuary on the other.

A short trip down Marine Parade brings you to New Brighton central where the pier stretches out from the beach. At the end you will find local fisherman hoping for a catch and an ideal viewing.
At the beach end of the pier, are New Brighton's popular library and the Salt on the Pier cafe and restaurant. The library boasts a wide range of books, free wifi and sea views from some of its seating areas. Next door the cafe downstairs offers light lunches and drinks, while upstairs a restaurant offers dinner and stunning views every night of the week as well as breakfast and lunch at weekends.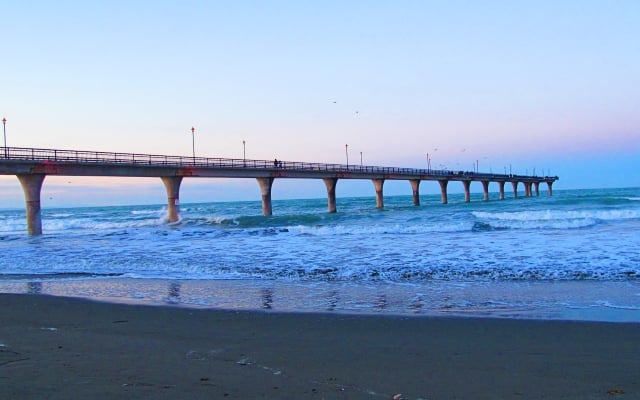 Sumner

Further along the coast, Sumner has always been seen as Christchurch's more upmarket seaside resort. With a range of cafes and restaurants to suit most tastes, a wide sandy beach and a flat wide esplanade, it is the perfect place to while away an afternoon.
Sumner is also home to a fine example of the Cantabrian humour which has shone through the city's recent hard times. The rock formation known as Shag Rock once stood eight metres high at the entrance to the estuary, but was reduced by around half its height in the February quake. After trying a few names, locals have decided Shag Pile is a suitable moniker for what remains.
A stroll along the Esplanade will bring you to Scarborough Fare, a cafe situated on the sea front near the clock tower which makes a perfect spot to stop for afternoon tea or an ice cream on a sunny day. Parking along the Esplanade can be tricky on sunny days, so arrive early, or park further out in one of the public car parks and stroll into the town centre.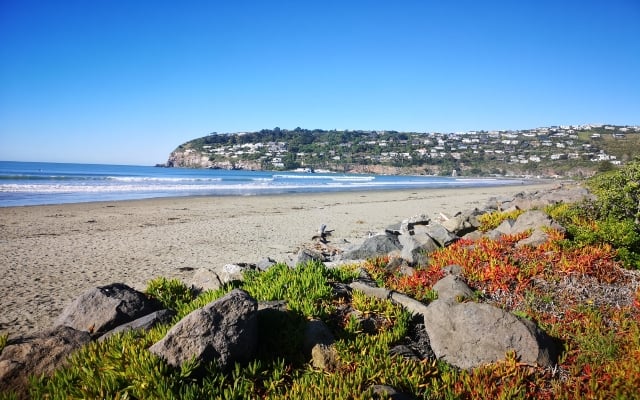 Taylors Mistake

Around the corner from Sumner lies Taylors Mistake, which legend has it was named after a boat captain who got into trouble after mistaking the bay for Sumner.

Taylors Mistake is one of the best surfing spots on the Christchurch coast but the surf here is best suited to more advanced surfers. If you are a beginner you can take lessons with local surf instructor Aaron Lock in Sumner.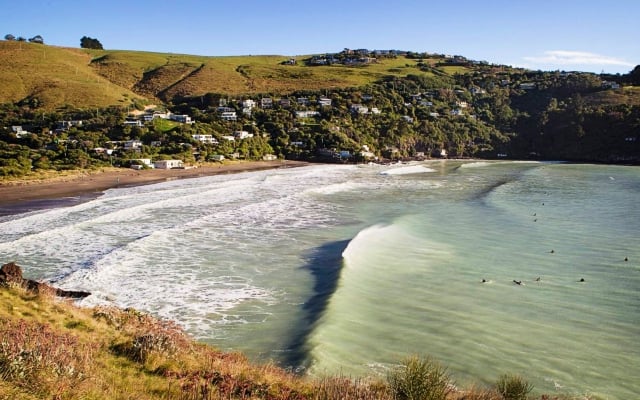 Lyttelton

The port of Lyttelton is the home to a few cruising tour companies that offer day trips to Quail Island, a former leper colony by early European settlers. Today, the island is a recreational reserve with plenty of native birds and a good place to enjoy the beach and hike around the island.
From Lyttelton you can hop on the ferry to Diamond Harbour and drive to Orton Bradley Park where you can enjoy walking tracks, a golf course, a working farm, and beaches that are good for swimming.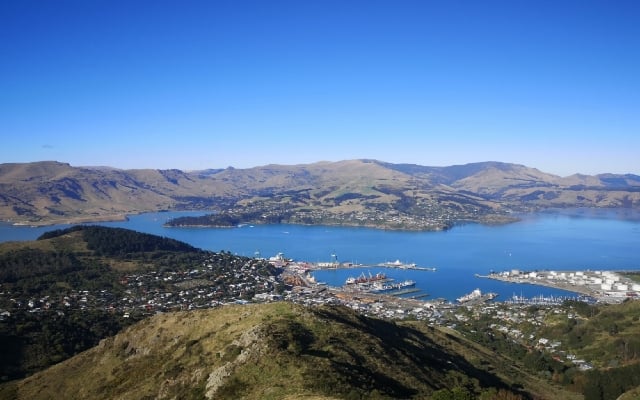 Governor's Bay
Situated between Lyttelton and Diamond Harbour, a lovely scenic drive leads you to Governor's Bay, a sandy secluded beach, which is safe for swimming. Close by is the picturesque Taunton Gardens and Ohinetahi Gardens which are open to visitors during the summer.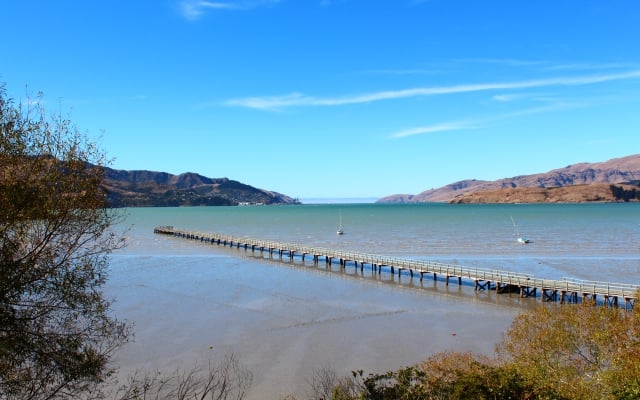 Though close geographically each of these popular spots on the coast offers its own unique feel. Even if the weather is less than ideal, they are worth a visit and you are sure to find a beach which suits your style.