Guide To Christchurch Skiing
Christchuch skiing offers visiters a wealth of options with a diverse selection of skiing resorts. The ski season kicks off in June and typically lasts until the start of October.
Mount Hutt:
Just 90 minutes from Christchurch, Mount Hutt is centred around the diverse terrain of the Southern Alps, making the most of the 'old country' landscape. The area is renowned not just for the ever-improving facilities here, but also for its hospitality.
Mount Hutt offers slopes for all abilities, with plenty of trails, off-piste action, terrain parks, superior chairlifts and a great apres-ski atmosphere, as well as the 'Skiwiland' creche and other family-friendly facilities. Popular with both day-trippers and longer visits, Mount Hutt also offers trips to the Helipark, for more advanced skiers, with its freestyle slopes and fantastic back country terrain.

The Mount Cook Mackenzie Region:
The Mount Cook Mackenzie region is an opportunity to ski in three distinct snow fields. Mount Dobson can be accessed from the town of Fairlie (2 hours 15 minutes drive from Christchurch). Roundhill Ski Resort can be accessed from Lake Tekapo (3.5 hours drive from Christchurch). The Ohau Ski Fields can be accessed from Lake Ohau (4.5 hours drive from Christchurch).

If you are looking for something different, heliski operators can take you from Mount Cook Village to ski along New Zealand's longest glacier, the 29km Tasman Glacier.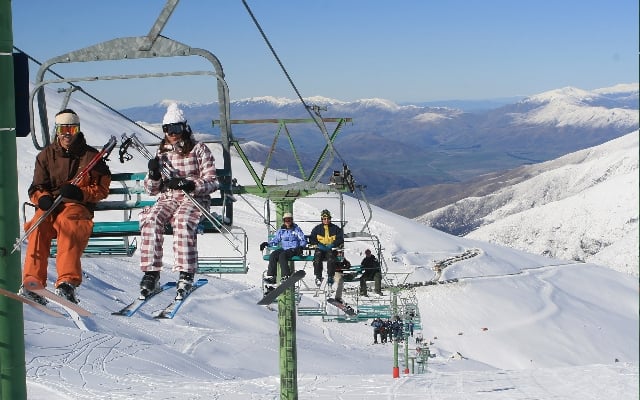 Selwyn District:
The Selwyn District has a reputation for fantastic snow with six ski areas. Beginners and intermediates should head for Mount Cheeseman, an hour from Mt Hutt village, in the Craigieburn Range. The learning slope is right next to the main lodge, and the other slopes are wide and gentle. Cascading down the sunny, rolling hillside is perfect for building confidence.
If you enjoy your skiing where it feels like you're the only one around, go to Mount Olympus, 45km from Windwhistle, where there's a wide open bowl with a fantastic panoramic view down the mountain, and nothing else in sight. It's great for beginners who don't mind the rough and ready tow rope, and also more confident skiers who like to let rip with their creativity without getting told off.
The closest ski field to Christchurch is Porters, at Springfield, which has good learner facilities, great snowmaking, perfect intermediate slopes, and a respected ski school. Tailored packages and lessons make this the perfect choice for families, or those wanting to master the slopes in double quick time.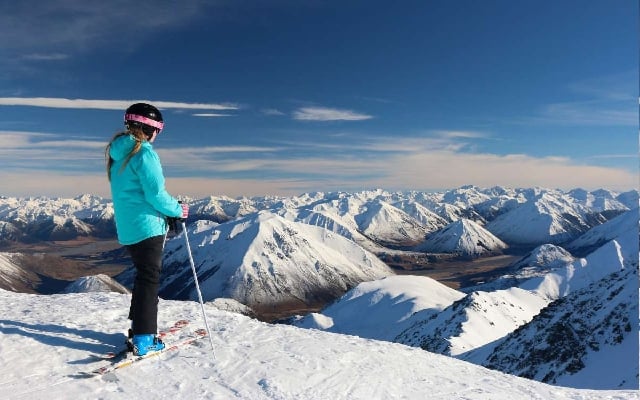 Hanmer Springs:
Hanmer Springs ski field is located approximately 20km from the township of Hanmer Springs which is also well known for its impressive thermal pools and spa facilities. The ski area is ideal for beginner and intermediate skiers and snow boarders.