Top 10 Unusual Activities In Christchurch
Hot List Inspiration Top 10
Our guide to discovering the most unusual things to do in Christchurch and the Canterbury region
Many visitors to Christchurch will visit the popular attractions and enjoy activities that the city is well known for. However, for those looking for something a little bit different, we've uncovered some hidden gems. Our top '10 unusual things to do in Christchurch encourages you to go off the beaten track.

1. Quake City

The Quake City exhibition explores how the city reacted to the earthquake and includes personal stories from those affected and artefacts from the city including the spire cross from Christchurch Cathedral. Visitors can also learn more about how earthquakes happen and how they affect the land.

Location: 299 Durham Street North
Pricing: Adult - $20 (August 2021)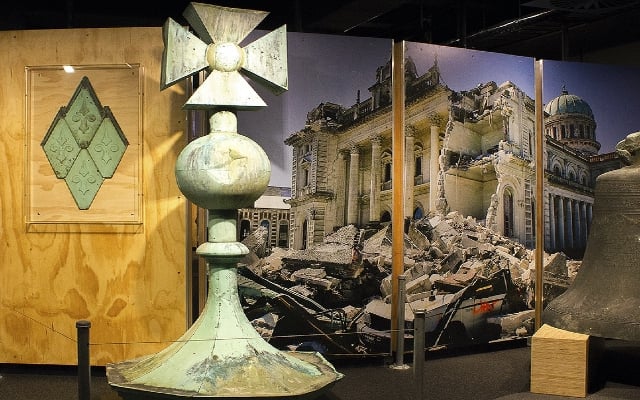 2. Jailhouse Accommodation
Spend a night in the unique premises of Addington Prison which is now home to the Jailhouse Accommodation. Constructed in a Gothic Revival architectural style in 1864, the concrete building was used as a prison until 1999, and laid empty until 2006 when it was transformed into an award-winning backpacker hostel. The prison theme includes four original cells (including a solitary confinement room) and artworks still being kept in their original condition.
Location: 338 Lincoln Rd, Addington, Christchurch.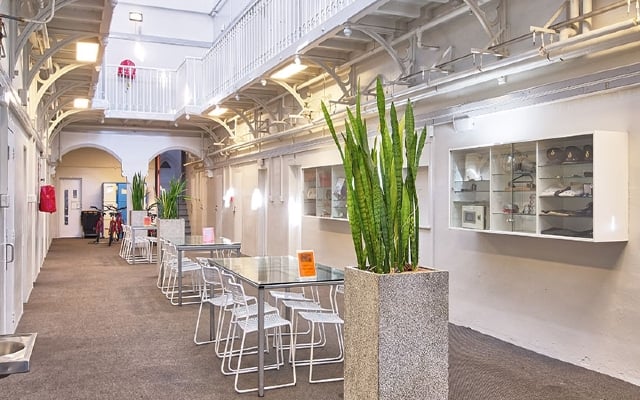 3. Tramway Restaurant
Experience the luxury of an air-conditioned, colonial style dining tram and be treated to fine service, cuisine and drinks. This is a chance to combine fabulous dining with a sightseeing tour showcasing Christchurch's inner-city vibrancy and heritage. The 4 course menu package changes seasonally and includes a welcome drink, starter, entree, main, dessert and tea or coffee.
Location: Departs daily from Tram Stop number 1, Cathedral Junction at 7.00 pm March - October and at 7:30pm November - February.
Pricing: $119 (August 2021)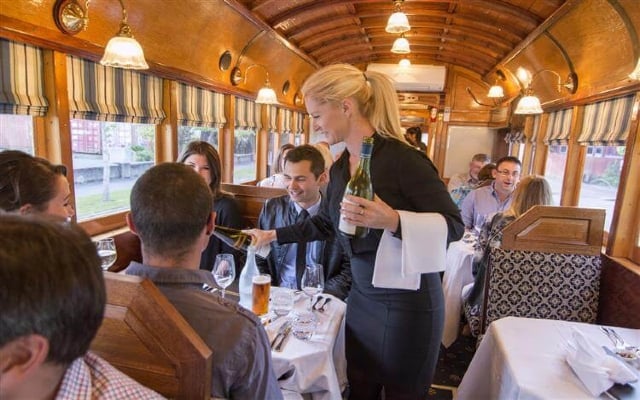 4. International Antarctic Centre
The International Antarctic Centre gives you a glimpse of Antarctica without leaving New Zealand. Immerse yourself in snow and ice by sheltering in an ice cave, brave the wind chill machine at -18 degrees celsius and experience a simulated Antarctic Storm that takes place every hour. There are also plenty of displays covering the history of Antarctic exploration and what life is like at the modern-day scientific bases.
The Hagglund Ride lets you experience an all-terrain amphibious Antarctic vehicle while the 4D Extreme Theatre offers a simulated cruise that makes you feel like you are really on the ice. You can also observe Little Blue Penguins at close quarters.
Location: 38 Orchard Road,Christchurch Airport
Pricing: Adult - $49 / Child (5-15 years) - $29 (August 2021)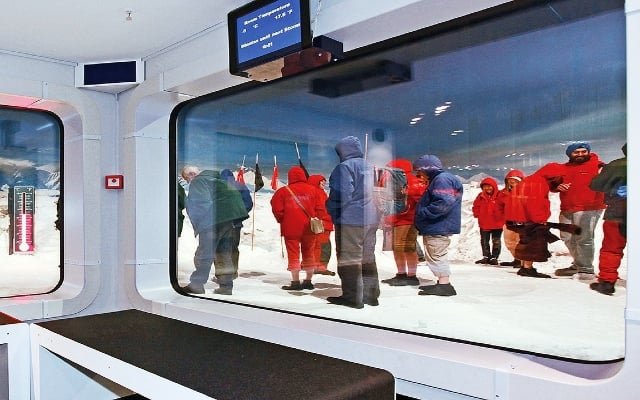 5. Fred and Myrtle's Paua Shell House
For more than 40 years Fred and Myrtle Flutey decorated their New Zealand home with thousands of paua shells that Fred had picked up from the nearby beach in Bluff. The shells quickly became the defining feature of the house, transforming the couple's home into a celebrated tourist attraction.
When the Fluteys died in the early 2000s, their grandson purchased the house and loaned the shell collection to the Canterbury Museum. Today, you can visit the Fluteys lounge that has been recreated in painstaking detail, working from photos of the original lounge and using much of the original furniture and decorations.
Location: 11 Rolleston Avenue
Pricing: Free. Donations are appreciated.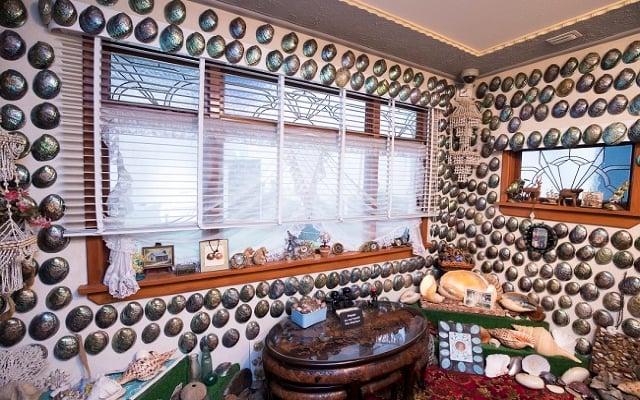 6. Street Art Tours
Over several hours, enjoy a guided tour of street art, murals and graffiti in the city. Learn of the history of urban art, Christchurch's recent emergence as a street art destination, and the artists and inspirations behind each work. The tours are run by appointment so you can choose when you want to explore. They also have options to explore by bicycle!
Pricing: Adult - $30. Discounts for children and larger groups.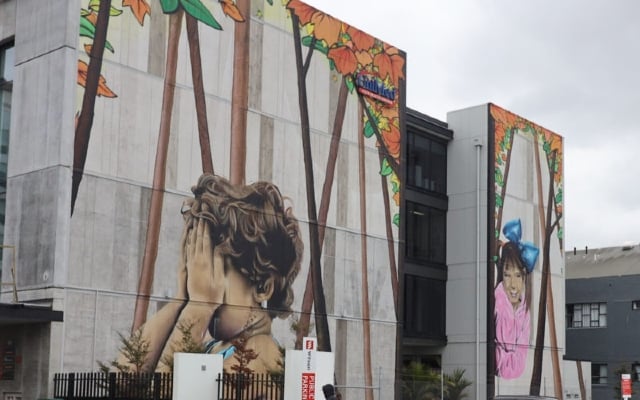 7. Ko Tane Experience
Ko Tane is an interactive Maori cultural experience that highlights the country's history to the present day in a fun and informative way. The evening tour includes a visit to a Maori village, live performance show and a traditional Hangi Meal. The experience is located within Willowbank Wildlife Reserve so well worth combining the two. The wildlife attraction also features a cafe, bar and restaurant.
Location: Willowbank Wildlife Reserve, 60 Hussey Road, Christchurch
Pricing: Adult - $95 / Child (5 - 15 years) - $40 / Child (under 5) - Free / Family - (2 Adult, 2 Children) $240. (August 2021)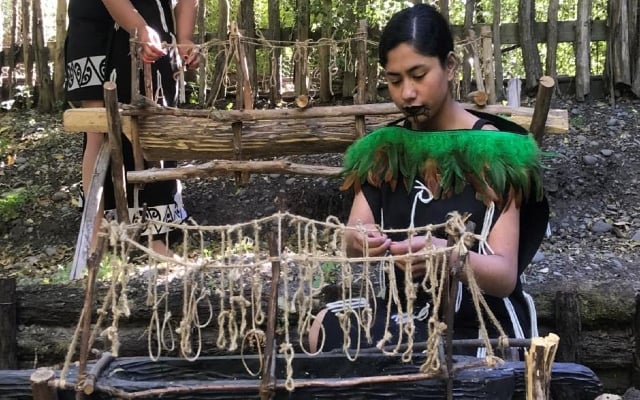 8. Shamarra Alpaca Tours
Shamarra Alpaca Farm Tours offer guests close up encounters of its award-winning alpaca herd, in a stunning setting. The farm is a 20 minute drive from the beautiful harbour town of
Akaroa
and is home to more than 100 alpacas on 35 hectares of land and panoramic views of the Akaroa landscape. Beverages and home baked biscuits are served at the barn while the Alpaca Shop offers a range of 100% alpaca knitwear exclusive to Shamarra, all in natural colours.
Location: 328 Wainui Main Rd, French Farm, Akaroa.
Pricing: Adult - $40 / Child (4-15 yrs) - $15 / Family (2 adults/2 kids:) - $95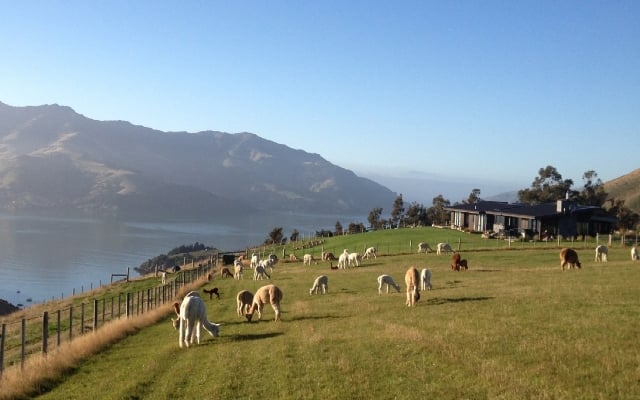 9. Castle Hill
Drive along State Highway 73 towards or, away from
Arthur's Pass
to visit Castle Hill to see the large grey boulders of limestone resembling the ruins of an old castle. With boulders reaching over 50 metres in height, they are quite a sight. The huge boulders have attracted both Lord of the Rings and The Chronicles of Narnia films to capture this unique landscape on film. As you pull off State Highway 73, there is a car park with plenty of spaces. It's then a short walk to reach the limestone boulders.
Location: SH 73, Arthur's Pass
Pricing: Free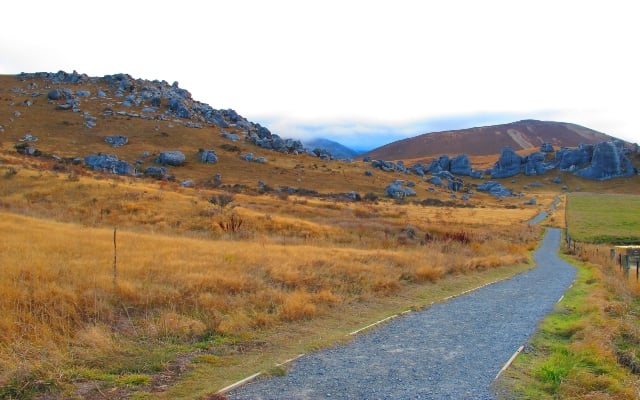 10. Cave Rock
Head over to the beachside suburb of
Sumner
to see the unusual Cave Rock formation that's become a popular playing spot for beach-going children. Maori legend says that the rock is actually the carcass of a whale that became stranded by means of black magic. Afterwards, enjoy a nice spot of lunch by the beach.
Location: 16 Esplanade, Sumner
Pricing: Free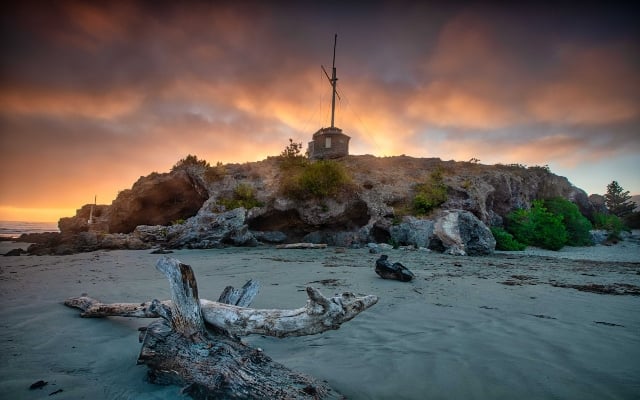 Cave Rock Photo Credit: LocationScout
Discover More Christchurch Activities:
Check our
Christchurch Experiences
to find out the best activities and take advantage of the best prices.
Finding The Right Car:
Use our
My Guide Car Comparison Tool
to find the best deals on car rentals in Christchurch - Search, Compare, and Save up to 70%!