Exploring New Zealand's South Island by Motorcycle
Adventure Mini Break Sports
A motorbikers' guide to riding in the South Island
Our Top Experiences and Tours in Christchurch:
If youʻre booking your trip to Christchurch last minute, we have you covered. Below are some of the top tours and experiences!

The South Island is quite simply, motorcycle heaven. We literally have a Motorcycle Mecca located in Invercargill. With multiple must ride options mixed in with incredible jaw dropping scenery, minimal traffic, well maintained roads, mouth-watering food stops (best pies in NZ) and endless twisty ribbon roads, the South Island is a showstopper for bikers everywhere.

With the Tasman Sea on one side, the Pacific Ocean on the other and the magnificent Southern Alps separating the two, we are spoilt for choice of incredible biking roads down South. Each region offers different scenery and every turn something new to make you say 'wow'. The Southern Alps run through the middle of the South Island and boast the ice-blue lakes of Tekapo and Pukaki where the road winds alongside the water with a spectacular view of Aoraki Mt Cook aka the Cloud Piercer in the distance.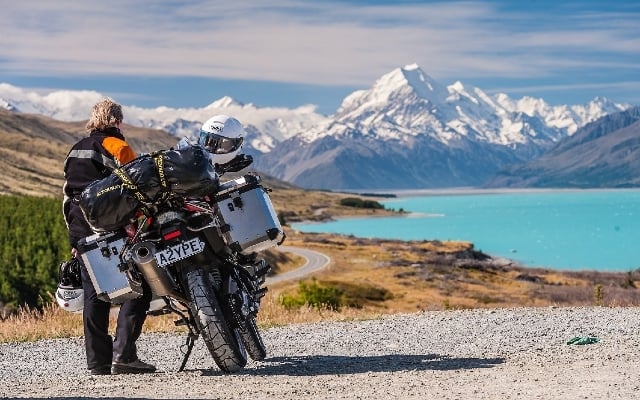 South Island Motorcycle Routes

The East Coast roads skirt the Pacific Ocean, and with destinations including Kaikoura, Christchurch and Dunedin on your route, you are in for a treat of culture, heritage and wildlife.

The wild Catlins Coastal road in the deep south will take you to Invercargill, home of Burt Munro, the Worlds Fastest Indian's Motorcycle which is tucked away in a hardware store in true Kiwi style. Motorcycle Mecca and Transport museums are dotted around so you may need some time to spare here. A good tour company will know the secret spots and must see spots.

In Fiordland, the road to Milford Sound is one of the best rides in New Zealand, surrounded by valleys and riding beside waterfalls is truly magical, then you get to do it all again on the ride back.

Queenstown is a destination in itself and there are towns and roads surrounding this thrill-seekers spot that will make you wish you could spend more time exploring. The 45 minute road to Glenorchy is one of the most spectacular, not only because you are riding in true Lord of The Rings Country, or because you are riding beside stunning Lake Wakatipu, but because for a biker, the effortless twists and turns and long winding corners are a true joy. It's a real high-grin factor here!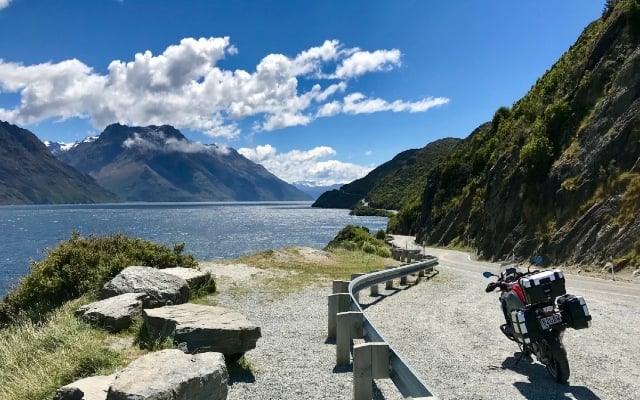 The West Coast is always an eye-opener for bikers. The distance on the map does not look that far, but when you're riding around switchbacks and hairpin corners up, down and around mountains at the slower speeds the time creeps up on you. Allow plenty of time on this side of the island and keep your tank topped up. As all bikers know, when you breathe in the fresh air of pine trees and rain forest it's always an unexpected treat and the West Coast wont let you down.

The top of the south boasts the Abel Tasman National Park, as well as being the gateway to the North Island with the Ferry port of Picton. Stop off at the golden beaches of Kaiteriteri and Takaka and you feel like you are on a tropical holiday.

Travelling around the South Island has a wonderful way of making us realize how lucky we truly are to live in this diverse and spectacular landscape and exploring our backyard is something everyone should do when possible - and what better way than on a motorcycle.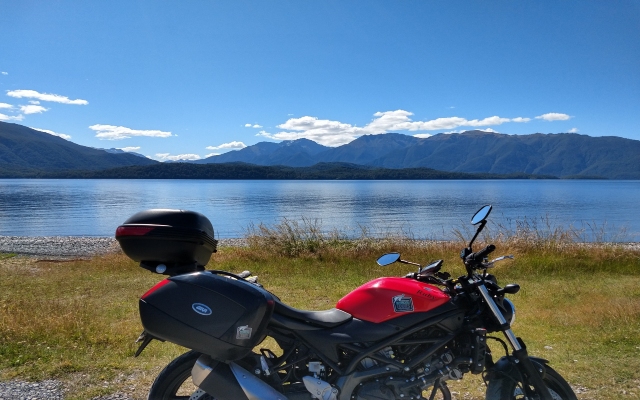 Rental & Tour Options

Whether you have your own bike or, want to try riding something different with a reputable motorcycle rental company, the choice is yours:

Rental Only means you can select the motorcycle of your choice and providing you have the correct licence, you can zoom off into the sunset to wherever your heart takes you.
Self-Guided GPS Tours mean all the hard work and planning has been done for you. With your accommodation included in the cost of the tour, simply choose your tour duration, motorcycle and style of accommodation and you are away. The GPS will take you to your accommodation each day via a pre-loaded biker-friendly route with suggested stops along the way.
Custom Tours make it possible to personalize your trip to ride to suit a certain time frame and also check off everything on your bucket list. Simply chat with your Tour Planner and they can make it happen, easy.
Fully Guided Tours have set dates and accommodation and some activities included (for example the Burt Munro Challenge Motorcycle Rally in Invercargill each year in February). Led by experienced Tour Guides, small group tours mean you will make a great bunch of friends and memories to last a lifetime.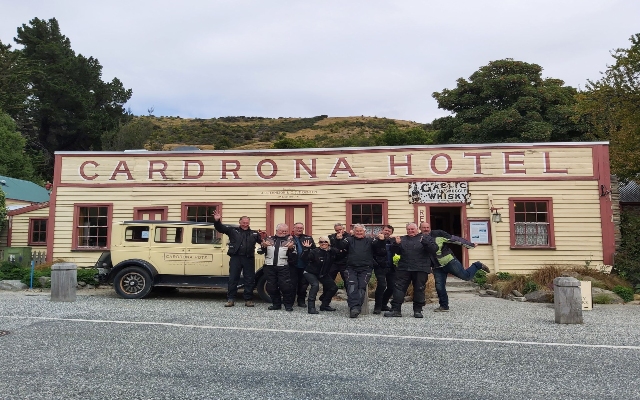 Useful Motorcycle Tips:
Check Trip Advisor Reviews. Make sure you check Trip Advisor for reviews to find a reputable motorcycle tour company. This will show you what past clients have experienced and also the calibre of their motorcycles available.
Don't panic about the weather. The South Island can have four seasons in one day and you are likely to experience all three as you are riding. Check the met service website to see where the rain is heading and you are more than likely ride out of most of it in 10 minutes.
Wear the correct protective clothing. Layers and armour. The closer you ride to the mountains and the higher roads you climb, the cooler it will get. Some roads-less-travelled may also have loose gravel on the corners so better to be safe than sorry.
Take your time. When you are surrounded by spectacular scenery it's easy to get distracted. Allow yourself plenty of time to reach your destination and you'll be able to stop at all the extra places on the way, which will make your trip much less of a race. And it might save you a speeding ticket.
Fuel Up each morning: There is nothing worse than watching the fuel gauge your entire trip.
South Pacific Motorcycle Tours
South Pacific Motorcycle Tours is New Zealand's premier motorcycle touring and rental company located in Christchurch. A boutique family-run business that offers personal service and late model motorcycles such as BMW, Triumph, Harley Davidson, Suzuki, Honda and Royal Enfield. Rentals, Self-Guided GPS Tours, Custom and Fully Guided Tours.
Check out their rental and tour options on their website -
www.motorbiketours.co.nz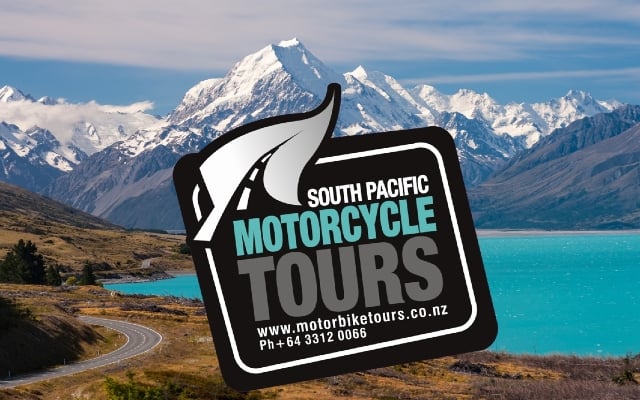 Credits:
This article was was written as a guest post by Kim Johnston of
South Pacific Motocycle Tours
.
Photos provided by South Pacific Motorcycle Tours.