The Wild Side of Akaroa
Adventure
Anyone with an adventuring spirit can't possibly fall short of things to do in Akaroa.
Our Top Experiences and Tours in Christchurch:
If youʻre booking your trip to Christchurch last minute, we have you covered. Below are some of the top tours and experiences!

Akaroa is a picturesque harbour town, tucked into the Banks Peninsula, not far from Christchurch. It has plenty to offer nature-lovers, walkers, and adventurers, as well as snap-happy photographers. Despite hefty competition, Akaroa remains one of the most beautiful spots to visit nonetheless.

Akaroa is home to ragged volcano foothills, rare dolphins, plenty of adventure, and a rich history from both Maori people and European settlers. Akaroa is also unique in being the only French settlement in New Zealand, after a French whaler captain landed there in 1838, and made a questionable land deal with the indigenous Maori. The legacy of the first Europeans here ghosts through the French street names, the local cuisine, and the colonial-era cottages.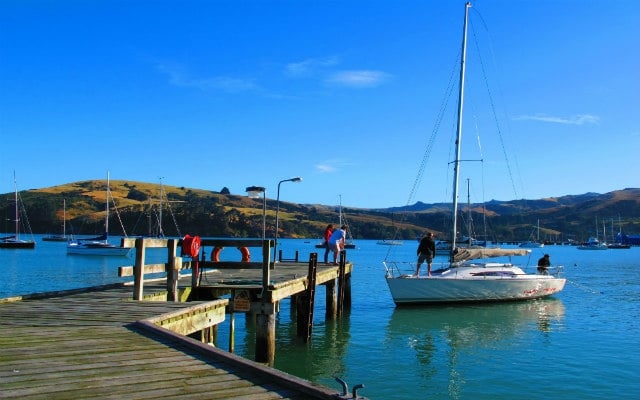 One of the incredible things about this place is the stunning wildlife. Hector dolphins live along most of the South Island's coastline, and because they like being in shallow water you can catch a glimpse near the shore. But Akaroa is one of the better places to spot them. However, they have sadly been in decline since the 1970s due to human impact, and are particularly troubled by fishing nets which often harm, maim and even kill dolphins. If you do see these wonderful creatures during your time in New Zealand, you will be catching sight of something truly special, and sadly fleeting.
There are plenty of ways to enjoy the water here, and anyone with an adventuring spirit can't possibly fall short of things to do in Akaroa. So, if you are a dab hand at kayaking or fancy trying it out, head off for some sea kayaking around Flea Bay, in caves or open water. This trip doubles as both an adrenaline pumping ride, and an incredible way to see the ragged cliffs, crystal water and most likely some marine critters too.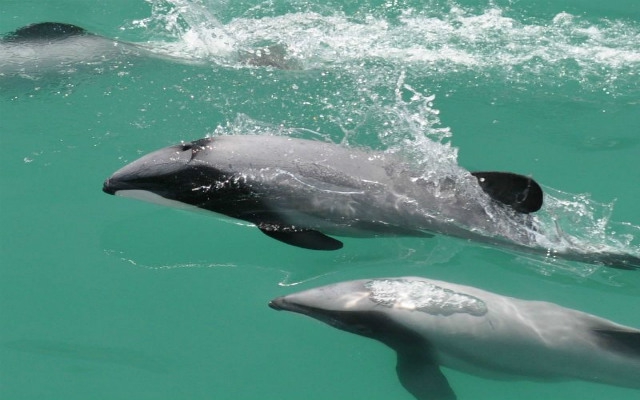 If walking is more your pace, or you prefer dry land, then Wildside Scenic Nature Safaris is a fantastic way to explore the magical red beech forest of Tutakahikura, past craters and ancient volcanoes, and enjoy a guided walk through a penguin colony. The guides really know their stuff and can tell you all about the ongoing penguin, bird and lizard conservation projects happening on the island. When you get to Flea Bay, you can meet the friendly sheep on the working farm, where you can even feed them.
When you're in Akaroa you should definitely make time to take one of the Evening Penguin Tours, which are especially cool during breeding season which is August to January. On these trips you can catch a good glimpse of Little Penguins, White-Flippered Penguins, and Yellow-Eyed Penguins.

Some of these areas can only be seen with guides, because the penguins are protected, so taking a tour is the only way to get the full experience .Because most of the tours around the island, (including the ones already mentioned) offer to pick you up from accessible places in the town, it really couldn't be easier to set off into the wild, even if you don't have transport or fancy the hike. There are also self-drive options for those who are able make the trip themselves and fancy a bit more independence.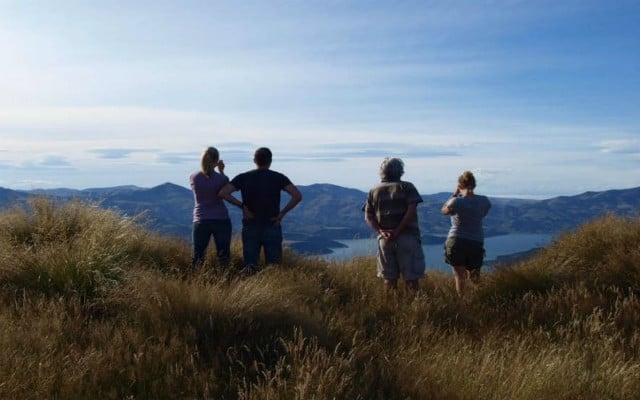 If you do prefer a more independent (albeit penguin-free) trek then you can't beat the Banks Peninsula Track which winds through some of the loveliest scenery you'ree likely to see around the island; with wild coastline and stunning bays. There's no need to pack heavily for your journey as you'll find small and friendly shops selling tramper supplies along the route.
Anyone wanting to take a sailing trip, or wanting a go sailing it themselves, won't be disappointed with Akaroa Sailing Cruises, which are great fun. They last two and half hours, leaving twice a day. We recommend them because when they take you to see the Hector dolphins and Little Blue penguins, the Manutara (their sailing yacht), doesn't pollute the magnificent water with diesel fuel. It also doesn't give off any engine noise disturbing the wildlife, or your incredible experience.
If all that adventure takes it out of you, then pop along to the Akaroa Farmers Market on a Saturday, and pick up some fresh local produce to cook up a hearty meal, which should revitalise you for heading back out to explore more of the incredibly beautiful and rather exciting harbour town of Akaroa.