New Zealand 10 Day Itinerary
Having explored the country by car extensively, we're often asked for the best itinerary from visitors planning their trips to New Zealand. With two main islands offering contrasting landscapes and adventure, we put together a 21 night itinerary. However, it's a far trickier proposition to decide the route if you have just 10 days in the country.

You could do both islands, but too much time would be spent travelling rather than experiencing. So, we've put together a route that offers a spectacular driving route that loops around the South Island, taking in many of those 'must see sights and attractions' but gives you enough time to enjoy the places you visit rather than simply driving for 10 days!.

The trip departs from Christchurch over to the West Coast Glaciers via Arthur's Pass National Park, down to Wanaka and Queenstown and back up via Mount Cook National Park before returning to Christchurch.

Day 1 - Arthur's Pass National Park (1 night)
Arrive in Christchurch, pick up your hire car or motorhome and take the scenic drive to Arthur's Pass Village. The stunning drive through Arthur's Pass National Park has plenty of scenic spots to enjoy along the way including Castle Hill, Cave Stream Scenic Reserve, Lake Pearson and the Otara Viaduct. We suggest an overnight stop in Arthur's Pass village itself where there are a few smaller accommodation options. You can read more about what to expect in our East Coast to West Coast Drive Guide.
Drive time = 1.5 hours.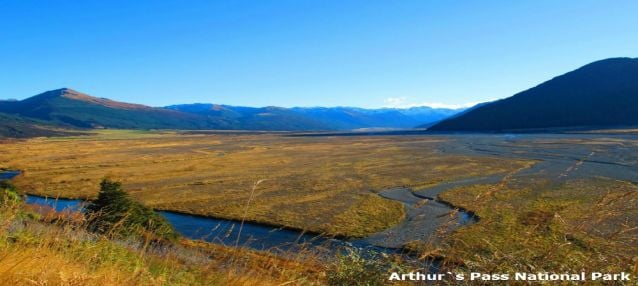 Day 2 - West Coast Glaciers (1 night)
Departing in the morning, the next leg of your drive completes the east to west coast journey via Greymouth which is the final stop of the TranAlpine Scenic Railway. Continuing past Greymouth, the journey south leads to one of the country's most popular natural attractions, the west coast glaciers. Franz Josef is the first glacier which offers more accommodation options and a slightly bigger township than the neighbouring Fox Glacier - another 30 minutes drive south. Allow a morning or afternoon to experience a guided hike, or a helicopter flight and landing on the glacier.
Drive time = 3 hours.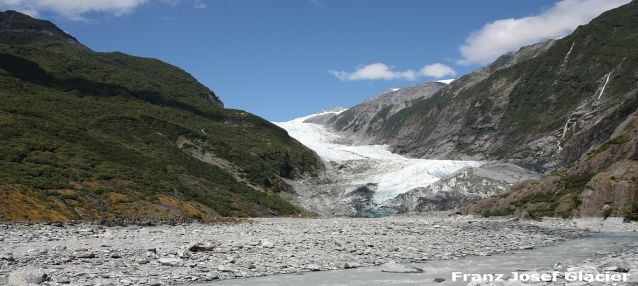 Day 3 & 4 - West Coast Drive To Wanaka (2 Nights)
The west coast provides sweeping views of the untamed coastline as you head south to Wanaka. We'd recommend pulling over at 'Knights Point' for sweeping panoramas of the coastline. It's also worth stopping off at Haast Beach for a quick break and for a stroll along the stunning beach with the backdrop of the Southern Alps. The spectacular drive continues as you head closer to the township of Wanaka. Scenic stops (time permitting) can include theBlue Pools and Lake Hawea. At one point you will have both Lake Hawea and Lake Wanaka either side of you.
15 minutes drive past Lake Hawea is the all year round resort of Wanaka. The town is nestled by the gorgeous lake framed by the snow capped mountains of Mount Aspiring National Park. It's a quieter and smaller version of Queenstown but equally dramatic with a large variety of activities on offer, including Jet Boating, Skydiving, Lake Cruises, and the family favourite Puzzling World. If you have longer, we'd recommend a couple of nights here.
Drive time = 3.5 hours.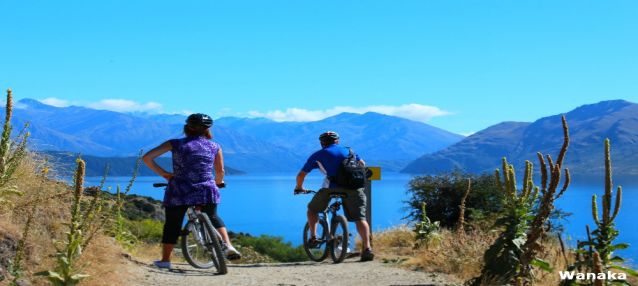 Day 5 - Crown Range & Arrowtown
From Wanaka, take the shorter and far more dramatic drive over the Crown Range to Queenstown. As you pass through Cardrona, stop for a coffee/lunch in the much photographed Cardrona Hotel. It's a winding and challenging drive (in winter you need snowchains) and concentration is needed to resist too much staring out of the windows to marvel at the eye-catching views.
Just 15 minutes out from Queenstown, take a quick detour to the historic goldmining town of Arrowtown and enjoy the picturesque high street and collection of quaint cafes and restaurants. We recommend visiting the Arrotown Chinese Settlement, a free attraction at the end of Buckingham Street, and a quick stroll to Arrow River. (LOTR film scene was shot here). Take the 15 minute drive along SH6 past the beautiful Lake Hayes and arrive in Queenstown.
Drive Time = 1 hour (if not stopping at Arrowtown)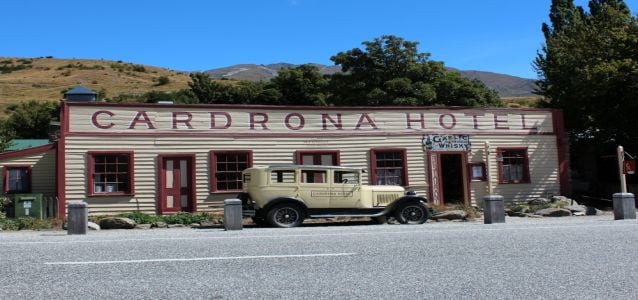 Days 5 - 7 - Queenstown (3 nights)
Having spent the night in Queenstown, you will now have 2 full days to pack in the adventure and there is no shortage of that. Our Queenstown Adventure Guide provides a concise summary of all the majority of activities on offer - everything from Bungy and Jet Boating to Skydiving and 4WD. Take time to hop on the Skyline Gondola for the views and a cruise across Lake Wakatipu. The two hour Queens Hill Walk from the centre of town is a great way to burn off the calories and enjoy stunning views of the township. Check out our Queenstown site for everything you need to know about the region.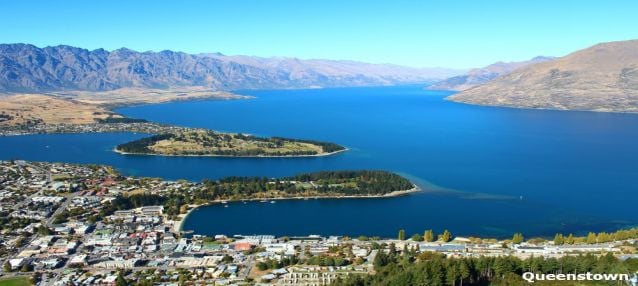 Milford Sound Option

One of the must see sights is Milford Sound which can be done in a day either by car, booking a coach tour, or a scenic flight which only takes around 30 minutes. If you want to stay in Queenstown for 3 nights, you can either do a return trip in one day by car (allow 10 hours) or with a coach trip. A scenic flight is best for those with a higher budget! That would be our suggestion. If you are driving, the alternative is to stay in Te Anau for one night which is roughly the middle point of the journey from Queenstown to Milford Sound. You'd need to do this on the second day though as the drive to Mount Cook would be too long on Day 8.

Day 8 - Mount Cook National Park (1 night)
The drive to Mount Cook National Park and onto Christchurch is the most spectacular drive in New Zealand. Taking the SH6 out of Queenstown you will drive through the valley of Gibbston, home to many award winning pinot noir wineries, alongside the turquoise waters of Kawarau River, past the fruit growing capital of Cromwell (includes the old historic town), through the rugged Central Otago terrain and dramatic Lindis Pass before reaching your next overnight stop.
You can either stay in Twizel, the closest town to Mt Cook National Park, or wake up to views of Mt Cook by staying in Mt Cook Village. A good alternative is to stay at Glentanner Park which is a couple of kilometres from the village and doubles up as an activity booking centre as well. You should aim to arrive midday to experience an afternoon activity. We recommend the Glacier Explorer Tour, a Scenic Flight or a 4WD. You can read more about what to expect in our Queenstown to Christchurch Drive Guide.
Drive time from Queenstown to Mt Cook = 2.5 hours.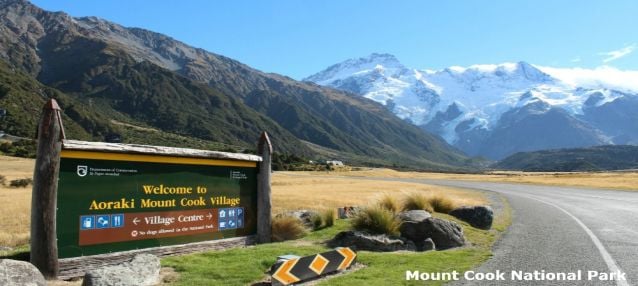 Day 9 - Lakes Pukaki & Tekapo
Leaving Mt Cook towards Christchurch, you pass by the twin lakes of Pukaki and Tekapo which will have you stopping and reaching for your camera. Lake Pukaki offers a picture postcard view of a turquoise lake framed by Mt Cook, while Lake Tekapo includes the Good Shepherd Church and a small town to stock up on supplies and fuel if needed. Read more about this leg of the trip in our Queenstown to Christchurch Drive Guide.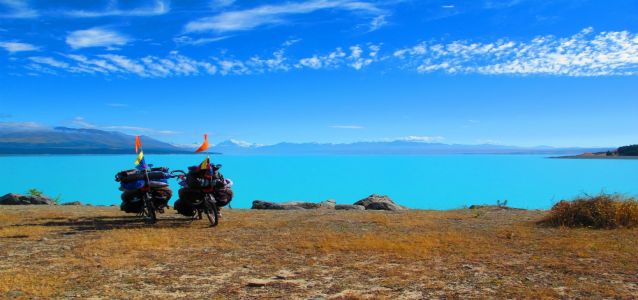 Day 9 & 10 - Christchurch (1 - 2 nights)
One full day is not enough in the 'Garden City' of
Christchurch
so if you have more time add on a couple more nights. With limited time, we suggest visiting the
Botanical Gardens
, go
punting on the Avon River
and the Christchurch Tram. Read our
Top 10 Things To Do In Christchurch
for more inspiration.
Drive time from Mt Cook to Christchurch = 4 hours.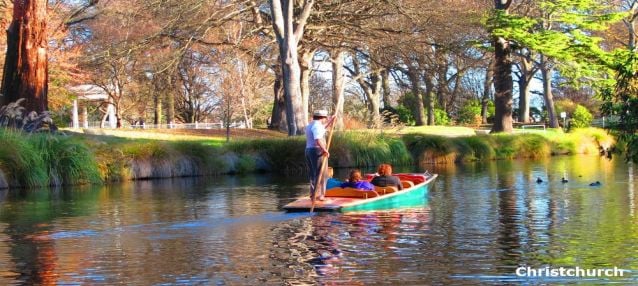 Options:
If you have more time, drive north to Kaikoura, the whale Watching Capital of New Zealand, up to the three national parks of Nelson, then take the ferry from Picton across to the capital city of Wellington.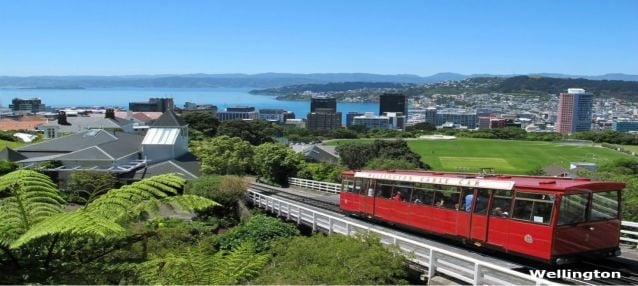 Read our 21 night itinerary for our recommendions for a longer trip.