Driving from New Zealand's East to West Coast
Adventure Inspiration
Our guide to the epic drive from Christchurch to Greymouth
Our Top Experiences and Tours in Christchurch:
If youʻre booking your trip to Christchurch last minute, we have you covered. Below are some of the top tours and experiences!

New Zealand's scenery was what the cliche adjective was invented for: The mountains really are majestic, the lakes really are crystal clear, and the locals really are some of the friendliest in the world. The drive from the South Island's east to west coast will make your jaw drop, take your breath away, and cram your camera's memory card to the brim.

Beginning in Christchurch and ending in Greymouth, the 249km journey is one of New Zealand's most spectacular driving routes.

Surrounded by hills and the Pacific Ocean, Christchurch is a cultural city with a vibrant arts scene. It is often described as New Zealand's most English city, with its picturesque architecture and winding river. After a couple of days drinking perfectly-roasted coffee and wandering around the numerous museums and galleries, get yourself some transport and hit the road, before you get too comfy in this homey city.

To begin your journey, start heading along Highway 73. It's not hard to get off the beaten track in New Zealand, within an hour of leaving Christchurch you're already in the wilderness. The drive through the Canterbury Plains is your first introduction to the country's outstanding natural beauty. The vast plains will dwarf you as you trundle along their snaking roads up into the foothills of the Southern Alps.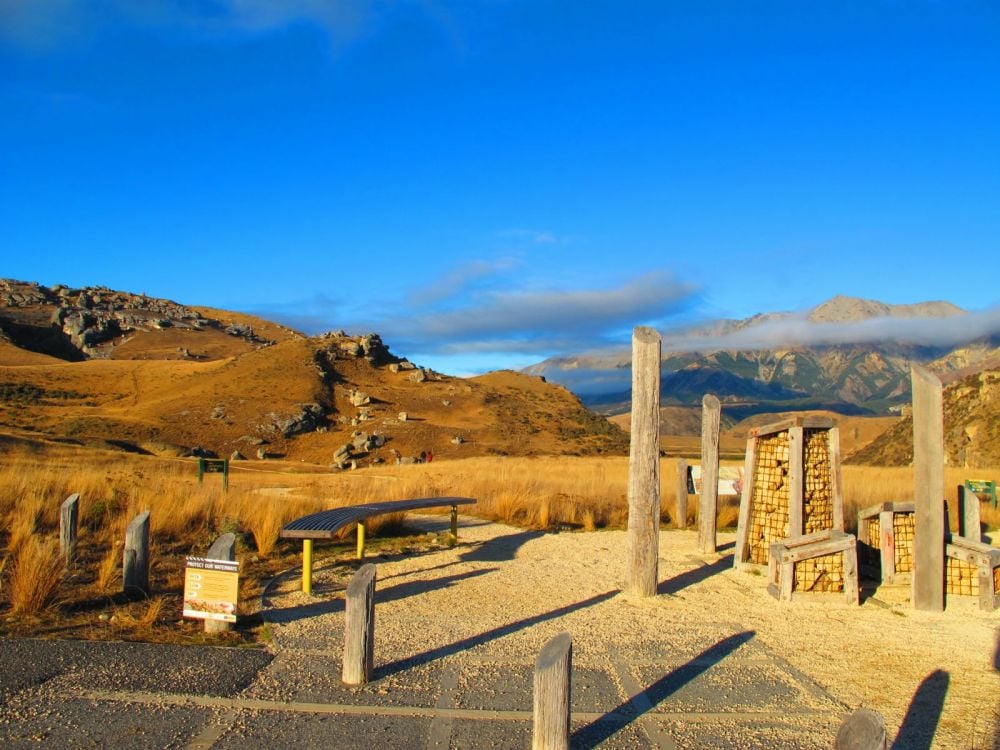 About an hour from Christchurch lies Castle Hill. This fairly barren looking place is home to a large limestone boulder formation, thought to resemble an old castle. These days it is a top bouldering destination. If you don't know what bouldering is, it's time to brush up on your knowledge of all things climbing-related, as Arthur's Pass is a climbing mecca. To put it simply, bouldering is climbing, equipment-free, up a rock-face or boulder.
If you fancy trying it, it's a good idea to have a crash mat handy; these can be hired from the General Store in Springfield, the last town before you head up the hill. If that sounds a little too terrifying, you can always just hang out by the boulders and soak up the spirituality of the place. Forget Stonehenge, The Dalai Lama named this place the a Spiritual Centre of the Universe in 2002.
A little further along Highway 73, you will come to Cave Stream Scenic Reserve. Another of New Zealand's natural wonders, Cave Stream is a remarkable 594 metre-long cave. You can wander through this fascinating limestone phenomenon at your leisure. At the end of the cave there is a deep pool and a 3-metre high waterfall. The exit is a little precarious, with a ladder leading up over the top of the waterfall. Getting out involves scaling the ladder and then crawling along the overhang ledge to the exit.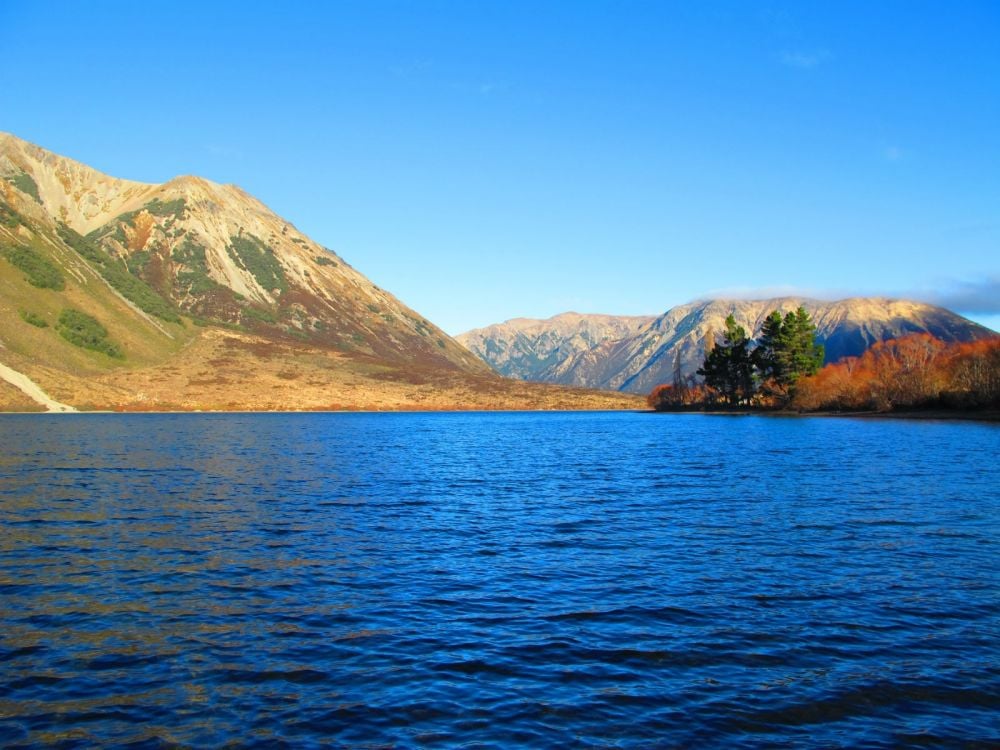 You should only need an hour at Cave Stream, so it's a good place to break the journey before continuing west along the Highway. The next must-stop on your itinerary is Lake Pearson. This serene spot is perfect for a relaxing lunch or some semi-wild camping. The 195-hectare lake is a great fishing spot, and those who are keen can cast off from ashore. There are Rainbow Trout, Brown Trout and Mackinaw on offer.
It's a great place to spend the night, and there is a basic campsite, with toilet facilities and space for 20 tents. Lake Pearson gives you the chance to have a real wilderness experience. Spend the day fishing for your dinner then cook it on a homemade BBQ, before feasting on your catch and watching the sunset over the lake.
Arthur's Pass National Park marks your halfway point, and is an outdoor paradise. The 1000-km2 park is an environment of extreme contrasts. Where else on Earth could you trek through thick rainforest and in the morning and then strap on some skis and explore the snowy peaks in the afternoon?
The park epitomises the incredible geographical diversity that New Zealand has to offer. The main activity on offer is walking and trekking; this is the best way to really appreciate your surroundings here. There is a trail to suit everyone, from a 10-minute waterfall walk to overnight treks through remote valleys and high alpine passes.
A trip to Devil's Punchbowl Falls makes for an interesting hour's walk, through mountain beech forest. The 131-metre falls are a spectacular sight and the walk has excellent views of Arthur's Pass. There are basic campsites dotted around the park, or you can bed down at one of the motels in Arthur's Pass Village, a tiny settlement 5km from the park.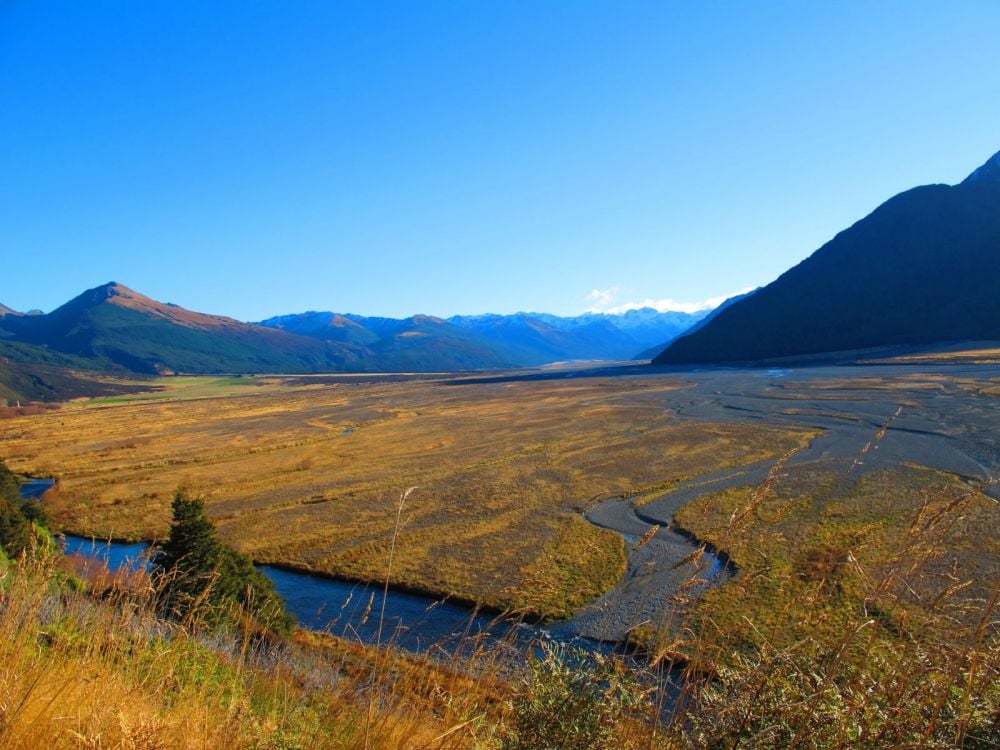 Seven kilometres along from the national park you will find some major feats of engineering excellence. The Otira Viaduct is an elevated road completed in 1999 that replaced the Devil's Staircase, aptly named due to its reputation of being a dangerous road prone to avalanches. It is now a popular look out point.
Continuing along Highway 73, prepare to be plunged even deeper into the mystical wonder of this beautiful country. You will pass crashing surf, wild forests, old gold-mining towns and giant glaciers, until you reach your final destination of Greymouth, the west coast's biggest town, although the population is only 10,000. In Greymouth you can visit a reconstructed gold-mining settlement, go rafting, dolphin-watching or quad biking.
If driving is not your thing or you just want to experience one of the world's most picturesque rail journeys, consider taking the TranzAlpine train from Christchurch to Greymouth. The journey is four and a half hours of some of the world's most stunning scenery, which can be experienced through the train's unique viewing carriage.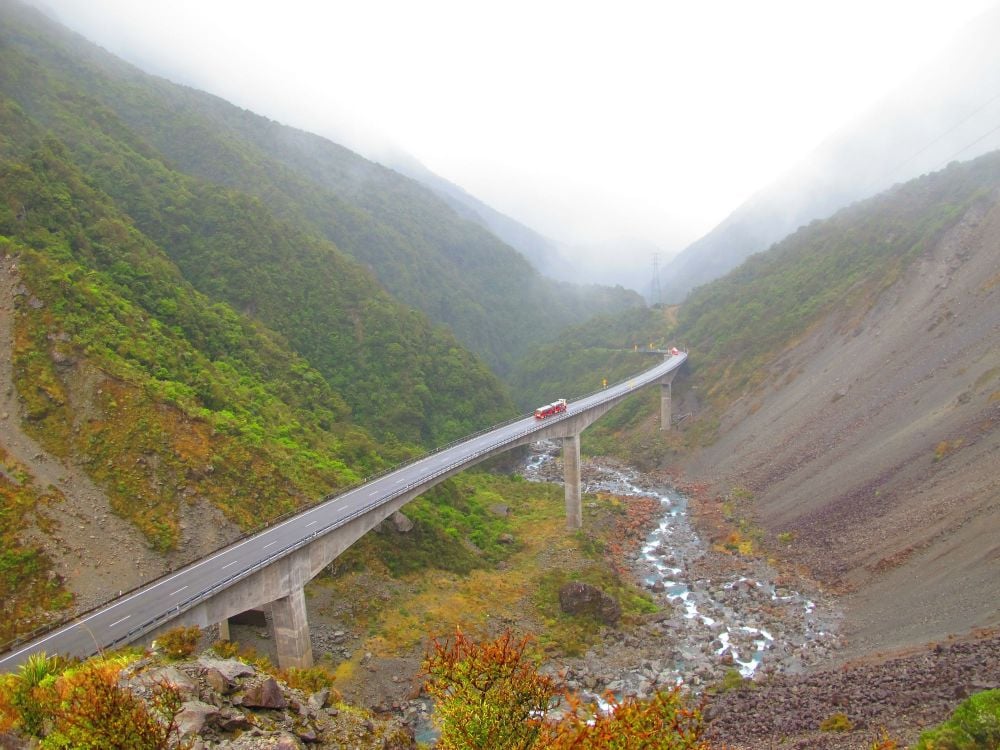 Car Hire:
Check our
My Guide Car Hire Comparison
Tool to search, compare and gain up to 70% savings.