Ten Ways to Enjoy Akaroa and Banks Peninsula
Hot List Inspiration Top 10
It's aura of sophistication lures not only tourists, but Kiwis too.
The steep hills of the ancient volcanoes now known as Banks Peninsula contrast emphatically with the flats of the Canterbury Plains. They entice any visitor to New Zealand's South Island to spend a day or a weekend exploring its secluded bays, fine food and marine life.
Inside an ancient crater and just 90 minutes drive from Christchurch City Centre lies the pristine town of Akaroa. The first Europeans to settle here were French and this fact has created the vibe of today. It isn't just tourists who flock here. The aura of sophistication lures the Kiwis too.

So what is there to do once you get here? Well, here are 10 ways to cram your day or weekend full of enjoyment.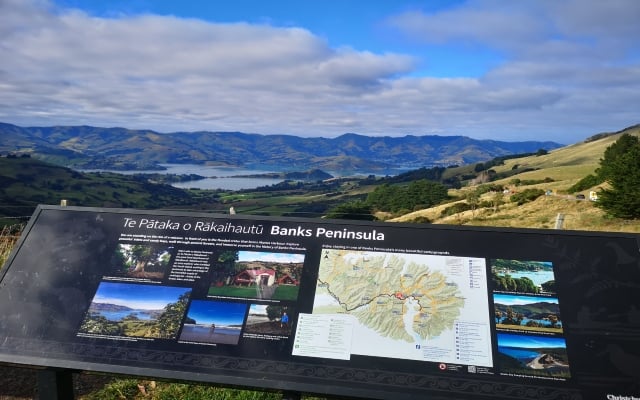 1. Eat
One huge advantage of the French influence is good food. For such a small place, Akaroa has a string of cafes and restaurants serving fine cuisine, many with more than a hint of French flare. The quality of these eateries attracts locals of Christchurch and beyond, as well as the tourist.
2. Find a deserted beach
Akaroa's steep twisting roads can often lead to stunning little bays with not a soul around. Le Bons Bay and Pigeon Bay are particularly charming spots. There are far worse ways to spend a day than meandering around the peninsula looking for your own secret gem. Grab a map of Banks Peninsula from the local visitor centre and see how many you can find.
3. Swim with dolphins
One of the key attractions to this region is flirting with little Hector dolphins. The friendly sea mammals will often come to play with you and boat trips offer the best chance to swim alongside them in the water. If the idea of an encounter appeals, but the thought of getting wet doesn't, then you can pay less to watch from the comfort of the boat.
4. Sea kayaking
Great for your fitness and for an opportunity to see many of the peninsula's greatest assets close up. Guided trips and kayak hires make it possible for you to explore the fascinating shoreline with its wide range of wildlife, rocky cliffs and secluded bays.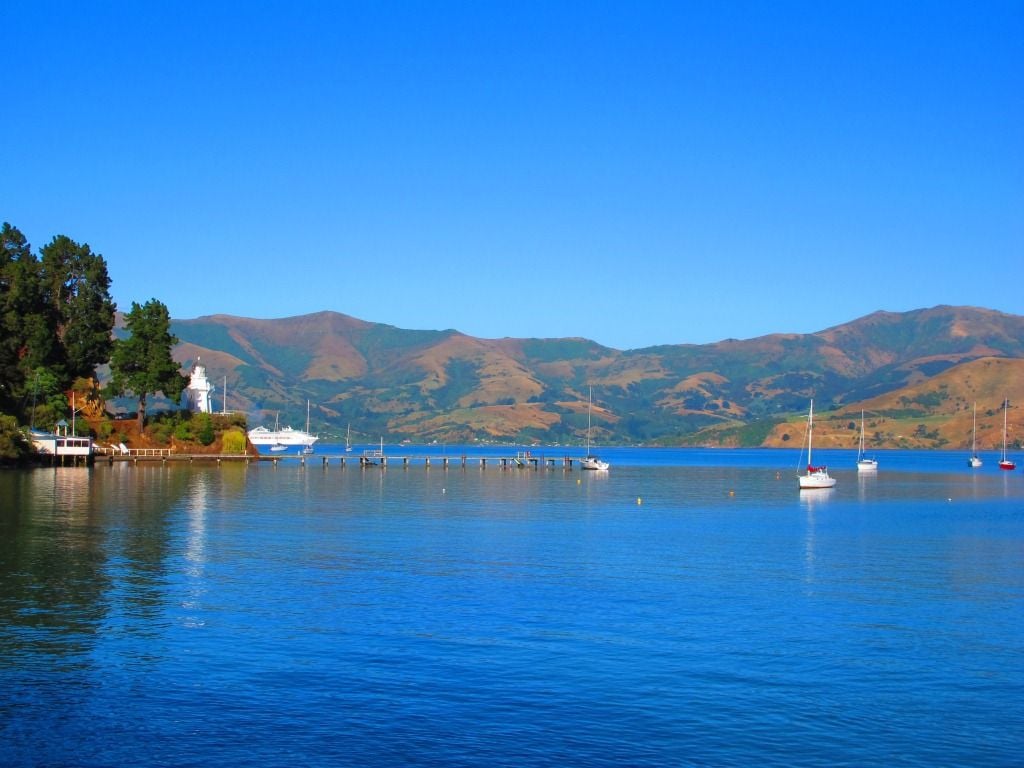 5. Cruise
A great option if you prefer a more relaxing seaborne trip. The sheltered nature of the harbour normally keeps the water calm. Views of the town, volcanic sea caves and the chance to see dolphins and penguins make the trip rewarding as well as soothing.
6. Hike
The Banks Peninsula Track combines cliff top views, native bush and the expulsion of energy with overnights in charming cottages and farm houses. Best done over several days to enjoy the views and the best swimming spots. You don's need to be experienced in hiking, or tramping, as they call it in these parts, as it's not a gruelling expedition but a fun outdoor adventure with friends. For a great short walk, head to the stunning 1 hour Onawe Track, located just a few kilmoetres from Akaroa. The views from this walk are stunning.
7. Spot seals and penguins
Keep your eyes open while travelling close to the coastline, as there is always a chance you could spot these popular creatures. Alternatively, you could take advantage of a 4WD tour to some of the peninsula's best spots for reliable sightings.
8. Learn the often gory history
Banks Peninsula has had a fascinating and sometimes shocking past including a race between France and Britain for sovereignty and a tale of revenge that led to massacre. Akaroa Museum covers much of the region's history with artefacts, photographs of early settlers and a fascinating movie telling the story of settlement on the peninsula. History buffs may also enjoy the fine 19th and early 20th century architecture across the town.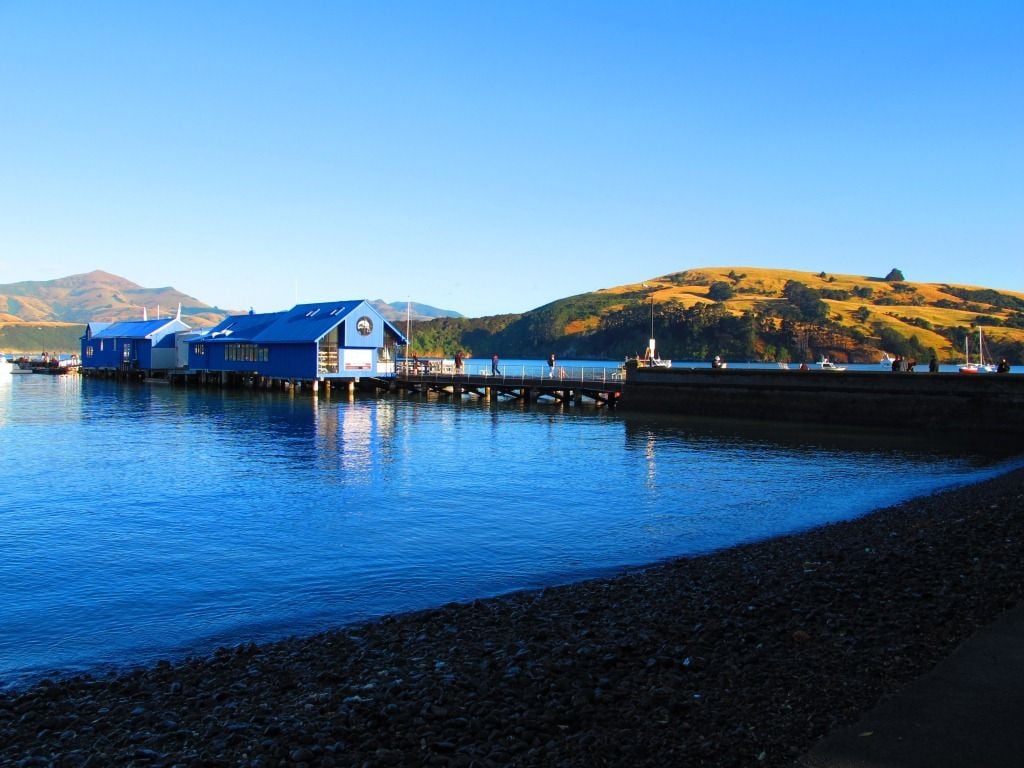 9. Get shopping
You won't find a Pak and Save here. But for those with a love of jewellery, designer handbags and fine art there is plenty for you to browse and perhaps grab a little memento of your time on Banks Peninsula.
10. Get away from it all
An increasing number of farms and secluded B&Bs are offering themselves as the complete rural escape. Some are without TVs, others have no mobile phone access. But with rolling hills, ocean views and just the bellbirds to keep you company, who has time for anything else?
How to get there:
By car:
It's a 1hr 20 minute drive from Christchurch along SH75. There is a very scenic drive in along Summit Road which lengthens the journey a little but is well worth it for the views
By bus:
Akaroa French Connection offer a return trip from Christchurch dailyat around $50. Phone 0800 800 575 or 03 348 0897
By taxi:
Akaroa Tours and Taxi offer one-way trips from Christchurch airport (when required) for $135 for up to four people and $150 for up to six. They can also transfer people around the peninsula. Phone: 03 304 7609.