The Best Day Trips From Christchurch
Adventure Hot List Inspiration
Get beyond Christchurch and discover the best that Canterbury has to offer
Our Top Experiences and Tours in Christchurch:
If youʻre booking your trip to Christchurch last minute, we have you covered. Below are some of the top tours and experiences!

The Canterbury region features landscapes that many associate with New Zealand. Along with the 'Garden City' of

Christchurch

, the region includes two national parks, the Canterbury plains, sparkling turquoise lakes, attractive coastal villages and fascinating marine life all awaiting your discovery.

There are plenty of day trip opportunities from Christchurch. We've put together a list of the best day trips from Christchurch to explore the Canterbury region.

1. Akaroa

Situated around 1.5 hours' drive south-east of Christchurch, Akaroa is situated in the beautiful bays of the Banks Peninsula that juts out from the South Island's central east coast.

The compact harbour town enjoys a French influence which you'll see when visiting the shops and dining spots. It's home to an abundance of marine life including from seals, dolphins, penguins, birds, and whales. So, there are a number of wildlife cruises, scuba diving and fishing expeditions to choose from along with opportunities for paddle boarding, windsurfing and kayaking within the closer confines of the harbour. Read more in our

Akaroa Guide

and our

Christchurch to Akaroa Drive

article.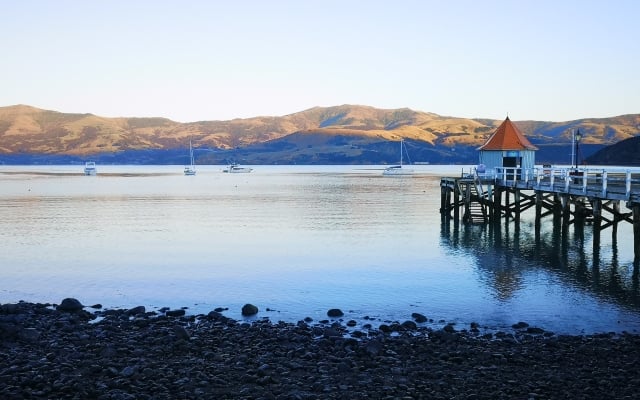 2. Arthur's Pass
A two drive from Christchurch,
Arthur's Pass National Park
covers over 1,000 square kilometres, with heavy rainforest and formidable gorges to the west, and more accessible valleys, tracks and broad riverbeds to the east.
The magnificent Southern Alps pass right through the middle, and the area is an all year round attraction for lovers of the great outdoors. The excellent Visitor Centre details the plethora of walks available, and helpfully categorises them according to your requirements. Choose anything from a 10-minute waterfall walk, or 90-minute forest walk, to half day alpine tracks, family walks, and even a mountain bike trail through the beautiful Poulter Valley.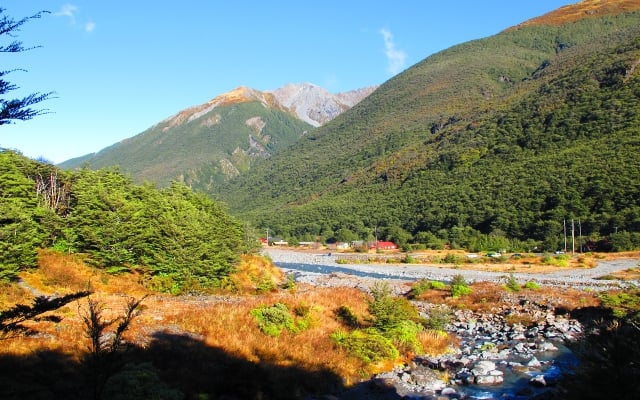 3. Hanmer Springs
Situated 133km north of Christchurch,
Hanmer Springs
is one of the South Island's premier alpine and spa destinations, thanks to the hot springs upon which the town is built. For many, the must do attraction is
Hanmer Springs Thermal Pools & Spa
complex, which houses an impressive collection of indoor and outdoor mineral and sulphur pools, together with a sauna and steam room, picnic area, cafe, day spa and water slides.
A visit to
Hanmer Springs Attractions
offers you the outdoor adventure activities that New Zealand is famous for. Activities on offer include a thrilling Jet Boat ride along the Waiau River gorge, 35-metre Bungy Jump from the historic Ferry Bridge, a Rafting adventure on a Grade-2 river, a Quad Bike or Off-Road Buggy trip over various terrains, a full-day Canoe excursion, Clay Bird shooting and Paintball.
Mountain bikers can take advantage of the undulating forest trails and the backcountry terrain of St James Conservation Area which includes the 64 kilometre St James Cycle Trail. A network of walking trails offer a range of half and full day hikes while the region's network of rivers and lakes that include Lake Taylor, Lake Sumner, Lake Mason and Lake Sheppard, offer some of New Zealand's best fly fishing.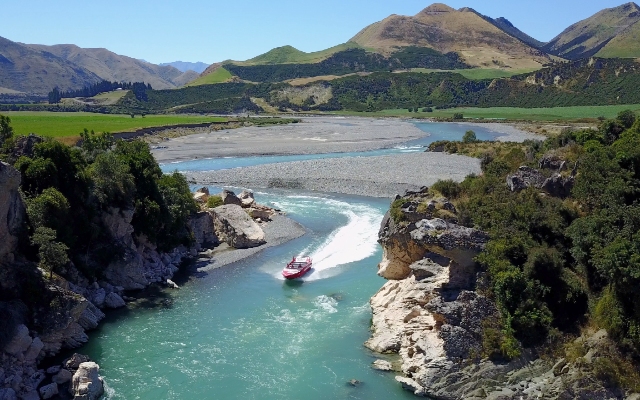 4. Rakaia Gorge & Methven
Head into the backcountry via the Inland Scenic Route 72 and discover a land of outstanding contrasts - snow-capped alps, winding braided rivers and sparkling lakes. One of the best ways to appreciate the scenery is by a hot air balloon flight providing you with a bird's eye view.
Spend the day outdoors at Terrace Downs, an 18 hole 72 par golf course within a resort like setting.
Terrace Downs
is not far from the beautiful Rakaia Gorge bridge that was built in 1882 and provides views of the Rakaia River passing through the gorge. To explore this spectacular river, follow the Rakaia Gorge Walking Track or see the area from the water with
Discovery Jet
.
On the way back, enjoy a break from the driving with a stop in the pretty town of
Methven
, also the home of Mt Hutt Ski Area. You can enjoy lunch at either the famous Blue or Brown Pubs.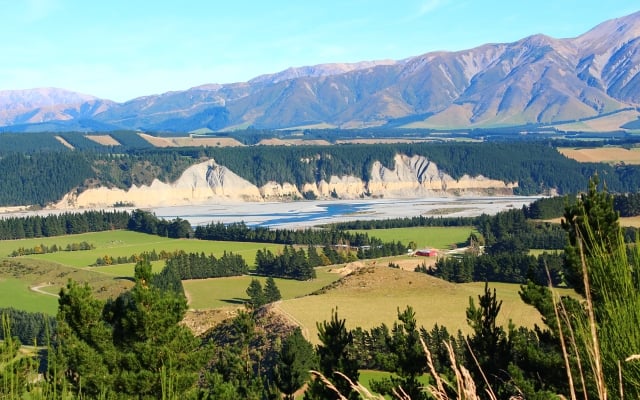 5. Kaikoura
On the east coast of the South Island, 180km north of Christchurch, on State Highway 1, the
Kaikoura Peninsula
is a magnet for marine life. Albatrosses, shearwaters and petrels flock to this coastline and it's one of the best places in the world to see them up close.
Whale watching cruises
are a speciality here, and Kaikoura is considered to be one of the world's best spots to see sperm whales in particular. Dolphin-swimming trips are also available during the summer months - a rare opportunity to get close to these magnificent creatures.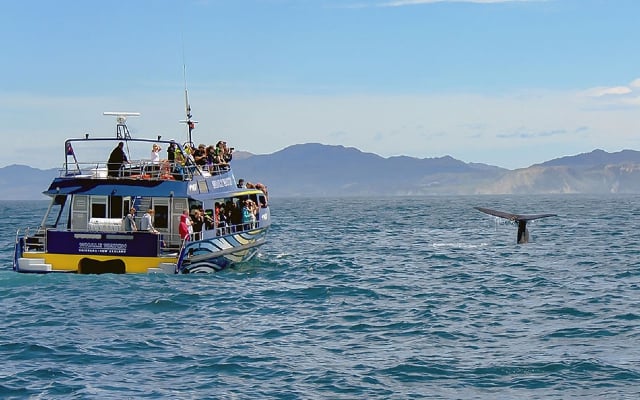 6. Waipara Wineries
An easy drive up the coastal SH-1, just 40 minutes away from Christchurch, is the beautiful
Waipara Valley
. Known mostly for its vineyards, it's New Zealand's fastest growing wine region. Nestled within the sheltering confines of the Teviotdale Hills, the climate here is one of mellow, warm winds and glorious sunshine.
There are several wineries within walking distance of the centre, or a very short drive away. Wine bars, boutique cafes, artisan food stores and some quality restaurants abound here. Other villages worth visiting for their vineyards, include Balmoral and Waikari. There are both Summer and Winter Wine Trails available to explore, plus a 'By Appointment' selection, for serious wine buffs.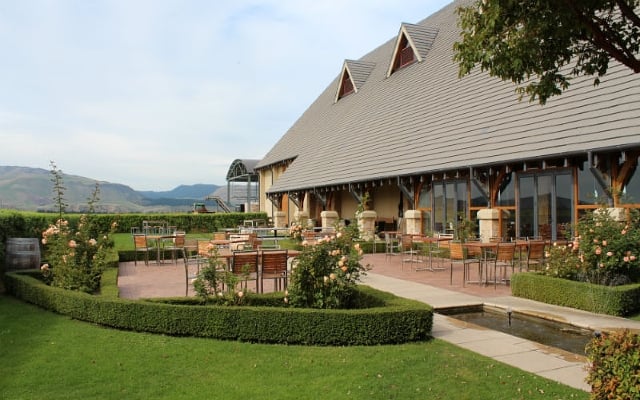 7. Mount Cook
This is a long day of driving so this trip is better with an overnight stay. However, it can be done in a day and that's why it' makes our list. It's around 4 hours drive to the home to Aoraki (Mount Cook), New Zealand's highest peak.
Mount Cook National Park
is 700km2 of mountainous terrain and glaciers.
The 5.5 kilometre
Hooker Valley Walk
is the most popular trek and takes approximately 3 hours to return with offers eye-catching views of Mueller Glacier, Hooker Lake and Aoraki/Mount Cook. The Hermitage Hotel offers activities including Glacier Boat Tours, The Planetarium and The Sir Edmund Hilary Museum along with various dining options. If you want to splash out, there are helicopter tour options from Christchurch or Glentanner, a short drive from Mount Cook Village.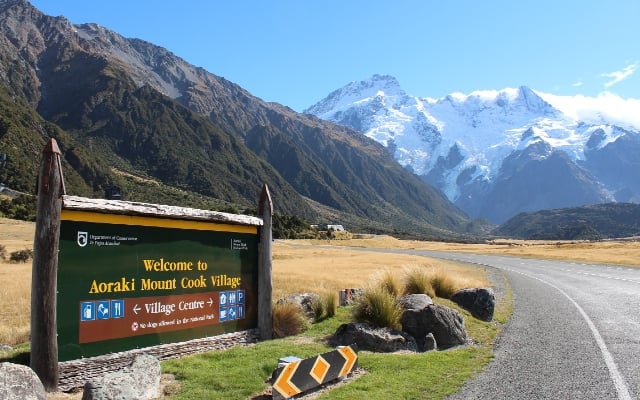 8. The TranzAlpine
Rather than driving, why not hop on
The TranzAlpine
that recaptures a bygone era, as you roll by scenic mountains and waterfalls, rivers and gorges in comfort and style. Regarded as one of the World's great train journeys, The TranzAlpine takes you on a breath-taking 223 km ride from Christchurch to Greymouth, the largest town on New Zealand's west coast.
Along this journey you'll see epic vistas, travel the edges of the ice-fed Waimakariri River, traverse the Southern Alps, and see miles of native beech forest. The train journey covers 223 kilometres (139 miles) one-way, taking just under 5 hours. You have the option of catching the train back to Christchurch, staying overnight or, continuing on your trip around the South Island. Read more about the journey in our
On Board the TranzAlpine
article.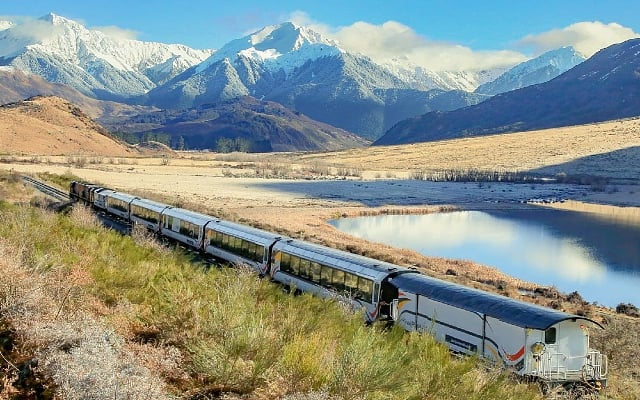 Car Hire:
If you need to hire a car, you can use our
My Guide Car Comparison Tool
to find the best deals on car rentals in Christchurch - Search, Compare, and Save up to 70%!
Experiences:
Check our
Christchurch Experiences
to find out the best activities, including day tours and take advantage of the best prices.