Top 10 Canterbury
Our guide to the best activities to experience in Canterbury NZ
With so much to see and do in Christchurch and the Canterbury region, we've put together our 'Top 10 Things To Do In Canterbury' list to offer some inspiration when planning your trip.
1. Mt Cook Glacier Explorer
The trip to Mount Cook National Park woudn't be complete without a thrilling and fascinating Glacier Explorer boat trip on the terminal lake, besides the Tasman Glacier. It's a chance to reach out and touch 300 year old ice formations from New Zealand's largest glacier. Trips depart and are booked from the Hermitage Hotel.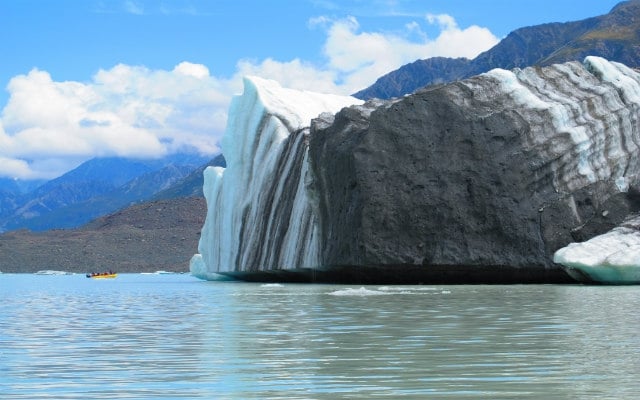 2. Whale Watching In Kaikoura
Two hours drive north of Christchurch, gives you the chance to do a spot of whale watching in the beautiful setting of Kaikoura. Whale Watch Kaikoura take you out on a modern catamaran in search of whales, dolphins, fur seals and plenty more marine life. The star of the show is the sperm whale.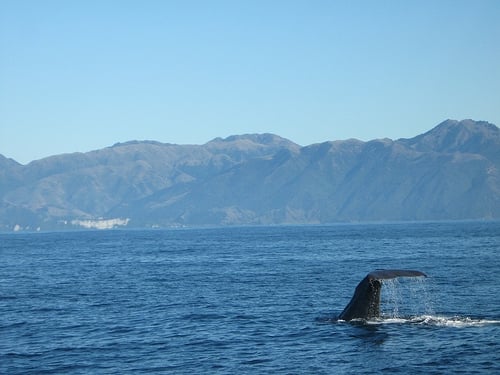 3. Stargazing
Lake Tekapo is a 3 hour drive from Christchurch and is the setting for one of the clearest and darkest sky in the world. A trip to Mount John Obervatory gives you an incredible viewing area to marvel at the universe above. You'll soon appreciate why the area is fast growing in popularity as a centre for "Astro-Tourism". More details in our 'Stagazing in Lake Tekapo' travel article.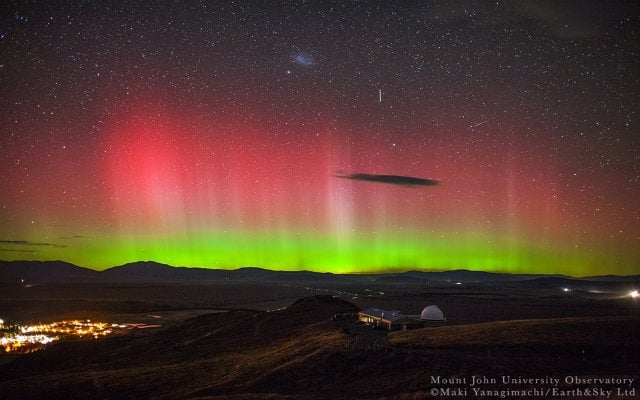 4. River Avon Punting
Is there a better way to take in the sights of Christchurch than by 'punting' down the River Avon? Shipped over from England, it's a lovely way to unwind and admire the views that unfold before you. It's also a chance to see the 'red zone' damage caused by the 2011 earthquake. Head to Worcester St Bridge or Cambridge Terrace to book a trip with Punting on the Avon.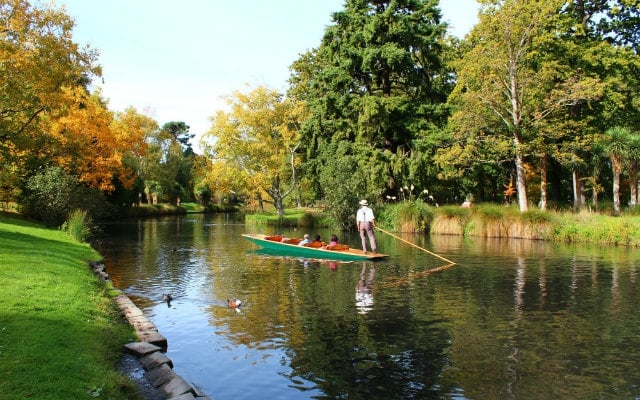 5. Mt Cook Scenic Flight
If you're going to fully appreciate the scale and majestic beauty of New Zealand's highest mountain, then a scenic flight is the way to do it. The Helicopter Line offers trips from Twizel or Glentanner Park near Mount Cook village. They'll land you right up in the mountain landscape in areas that you just can't get to any other way. Adventure and unbelievable views!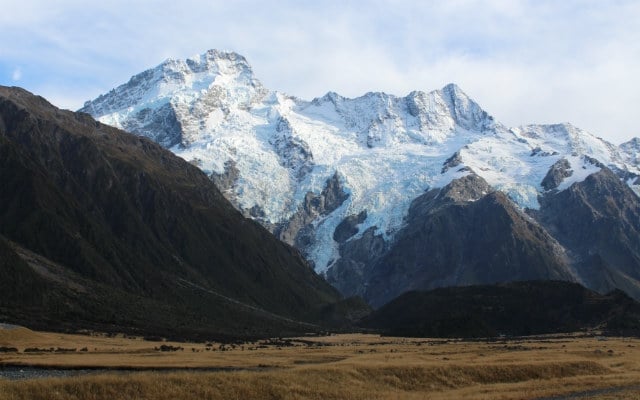 6. Dolphins in Akaroa
90 minutes from Christchurch in the Banks Peninsula is the french influenced harbour town of Akaora. Take a break from the cafes and boutique shops and venture out for Hector Dolphins - the world's rarest and smallest dolphin. Stroll to the main pier and choose your boat operator.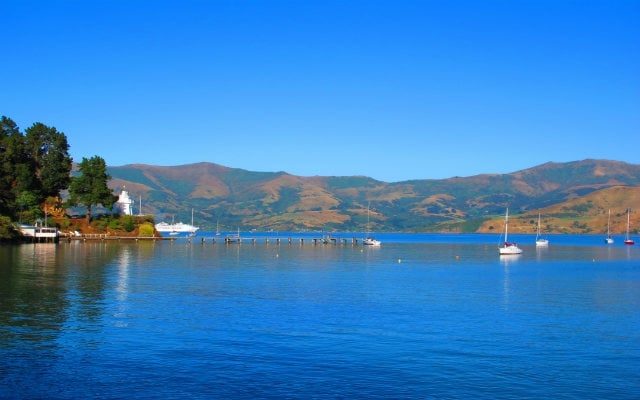 7. Arthur's Pass Hiking
Arthur's Pass is 1000sq kilometres of national park encompassing rivers, gorges, mountains and walking tracks! A popular spot for mountain climbers, the rugged beauty is also ideal for any type of walk - from the one hour Devils Punchbowl Waterfall walk to all day treks up mountain summits for the best views of the awesome landscape.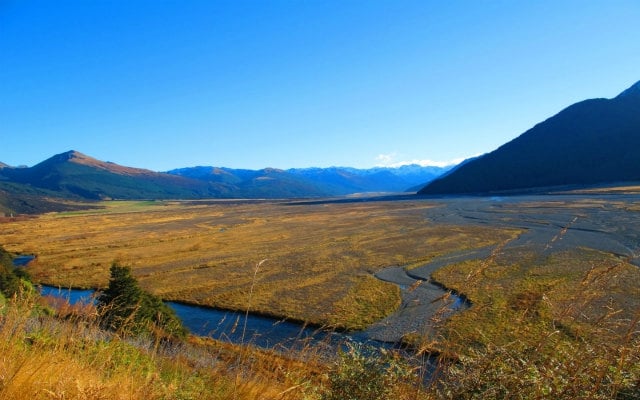 8. Hot Air Balloon
There's nothing like being suspended in a small basked 1000's of feet above you with no noise and just the most incredible views of the Canterbury Plains. Enjoy the feeling of rising from the city, seeing the ocean and heading to snow capped mountains not knowing where you're going to land! Appreciate the tranquaility from the best window in the world.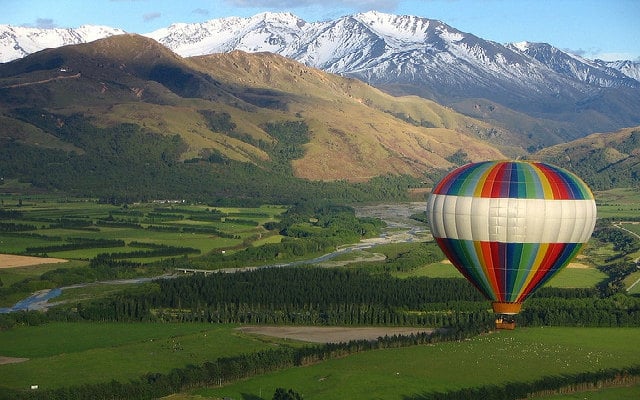 9. Hanmer Springs Bungy
Hanmer Springs is a spa and alpine destination 133km north of Christchurch. Before you treat yourself to a long soak in one of the many outdoor hot pools, remind yourself where you are, and bungy jump off the historic 135 year old Ferry Bridge for a 35 metre free-fall. Now you've earned that spa...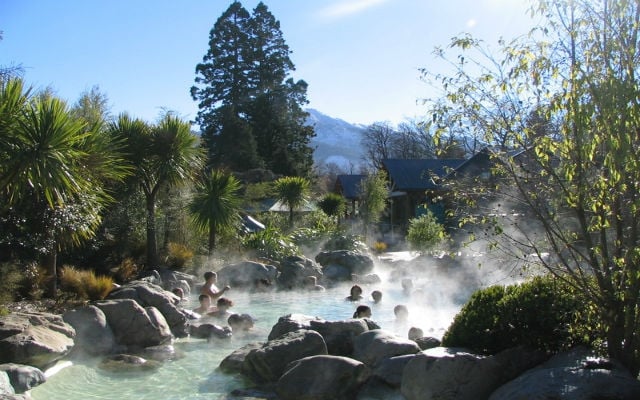 10. Rafting
Head to Geraldine, 2 hours south of Christchurch to experience a white water rafting adventure on the nearby Rangitata River. Most operators run a return shuttle service from Christchurch. The rugged mountain scenery (Edoras scene in LOTR films) adds to the thrill of navigating the rapids.