The Charm of Kaikoura
Inspiration Mini Break
Kaikoura is renowned for the world's best opportunities for sperm whale watching
Envied for its stunning east coast location, with a picture-postcard backdrop of mountains that stretch almost to the sea, Kaikoura is a renowned centre for marine life and boasts arguably the world's best opportunities for sperm whale watching.

Situated 180km north of Christchurch, the Kaikoura Peninsula reaches out into the Hikurangi Trench, which furnishes the surrounding coastline with an abundance of rich ocean wildlife, from albatrosses and petrels, to Southern Fur Seals, dolphins and some of the best oysters in New Zealand. The name Kaikoura actually means "meal of crayfish", so you can guess what the signature dishes of most of the restaurants here might be.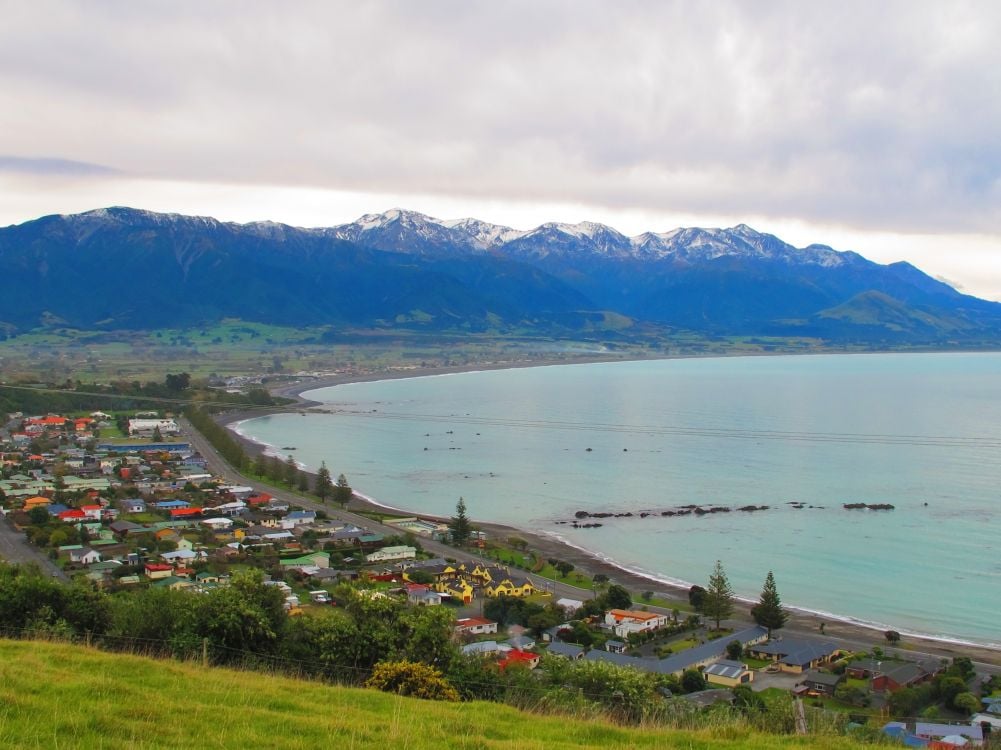 The town has a population of around 3,500 permanent residents, with tourism the main business. One of the main attractions is Fyffe House, a colonial construction dating from 1842 (the town's oldest building), named for the family who lived here.

A former whaling station, the house is unique because some of the foundations used whalebone in their construction, as well as in some of the original walls outside the main building. Today, visitors can take a tour of the house and get a real sense of life in 19th century Kaikoura, as well as see some current local art, inside the ad-hoc gallery in the house's grounds.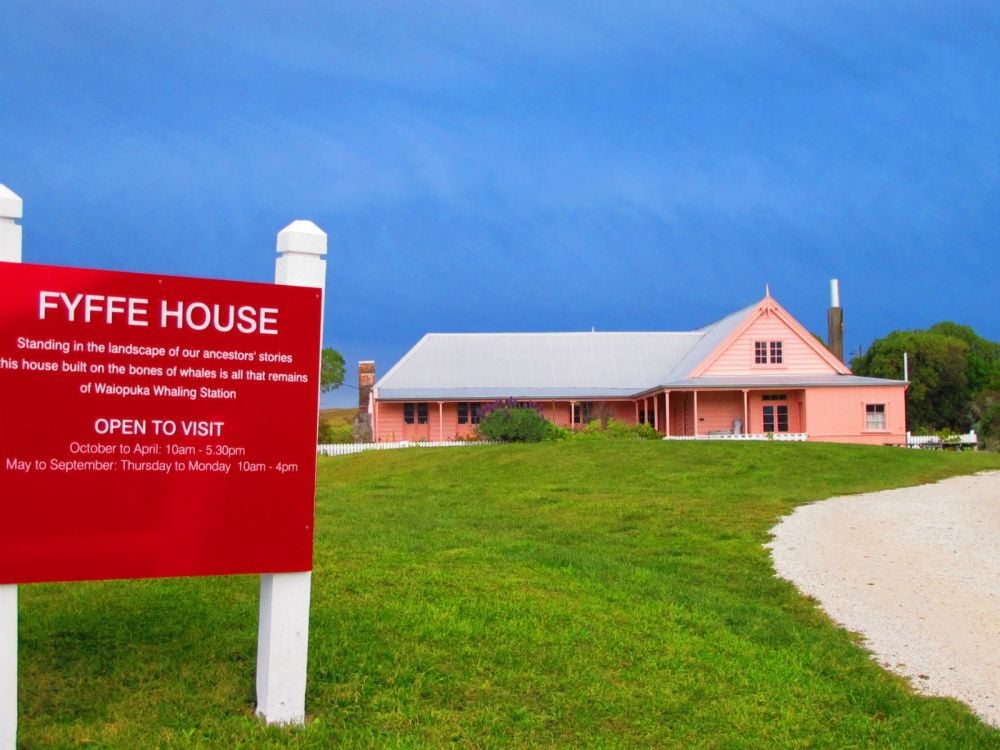 As expected, most of the worthwhile activities in Kaikoura, are sea-based. There are dolphin encounter trips, excursions to one of the nearby seal colonies, fishing charters, plenty of diving, snorkelling and of course whale watching. We'd recommend a trip with Whale Watch Kaikoura who have over 25 years experience and offer a 95% success rate of spotting whales on trips. On board a modern Catamaran, they provide informative trips to see the local marine wildlife including Dusky Dolphins, seals and of course Sperm Whales.

On dry land, families can enjoy Kaikoura Farm Park, the perfect place for the little ones to get up close and personal with some furry friends.

If you're after something to talk about over the dinner table, try your hand at llama trekking through the countryside, or splash out on a helicopter ride over the tail end of the Southern Alps. If you haven't guessed, Kaikoura is very much a "doing" town and it's hard to stand still here as so it's just as well there are plenty of places to wind down in, including a cinema on the Esplanade and lots of relaxed cafes and a couple of art galleries.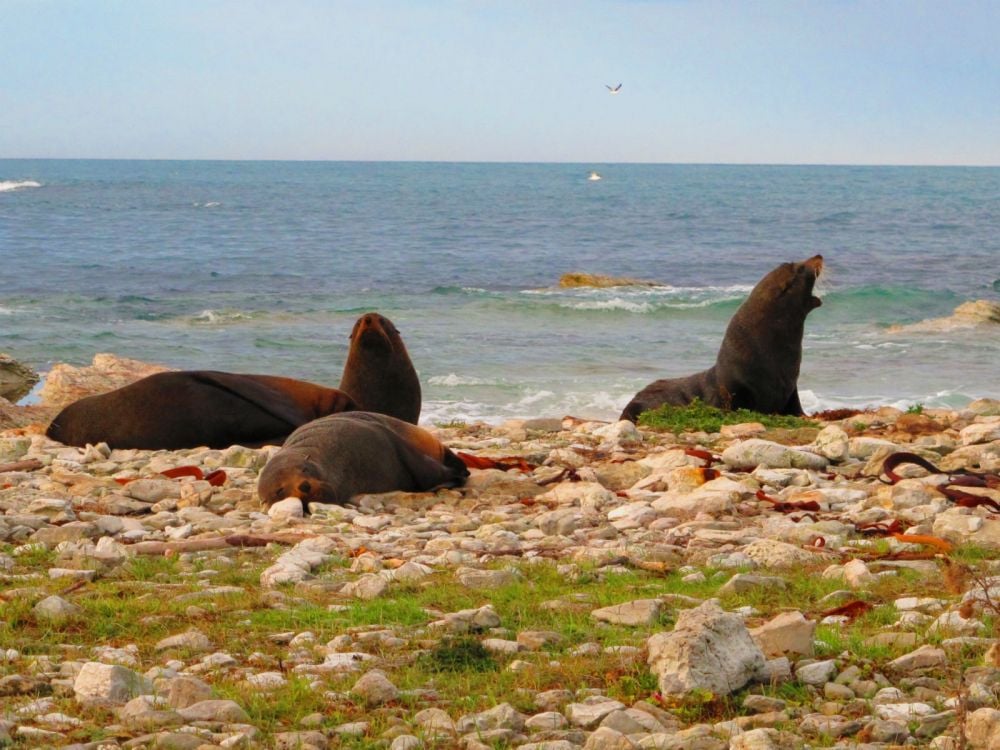 Seafood is obviously the main event in the town's many fine restaurants, and for some of the best, you should check out the elegant White Morph Restaurant, which has superb views over the sea, and a high-end menu. Other great places to dine include Tuti's, The Pier Hotel, and Hislop's Wholefood Café. True gourmets should try and make it to annual Kaikoura SeaFest; a celebration of local food and wine held on the first Saturday in October, encompassing tasting tents, cellar doors, stalls, music and a big top finale.

Accommodation in Kaikoura consists mainly of motels, guesthouses and self-catering cottages, with a few luxury hotels like The Fairway at Ocean Ridge and Hapuku Lodge.

With just a couple of hours drive north of Christchurch, a beautiful coastal setting and the opportunity to observe the facinating marine wildlife, Kaikoura warrants inclusion on any 'must do' list for the Canterbury region.